Why does the Hungarian Air Force fly to the Canary Islands, Las Vegas, Dubai, Malta, or Panama?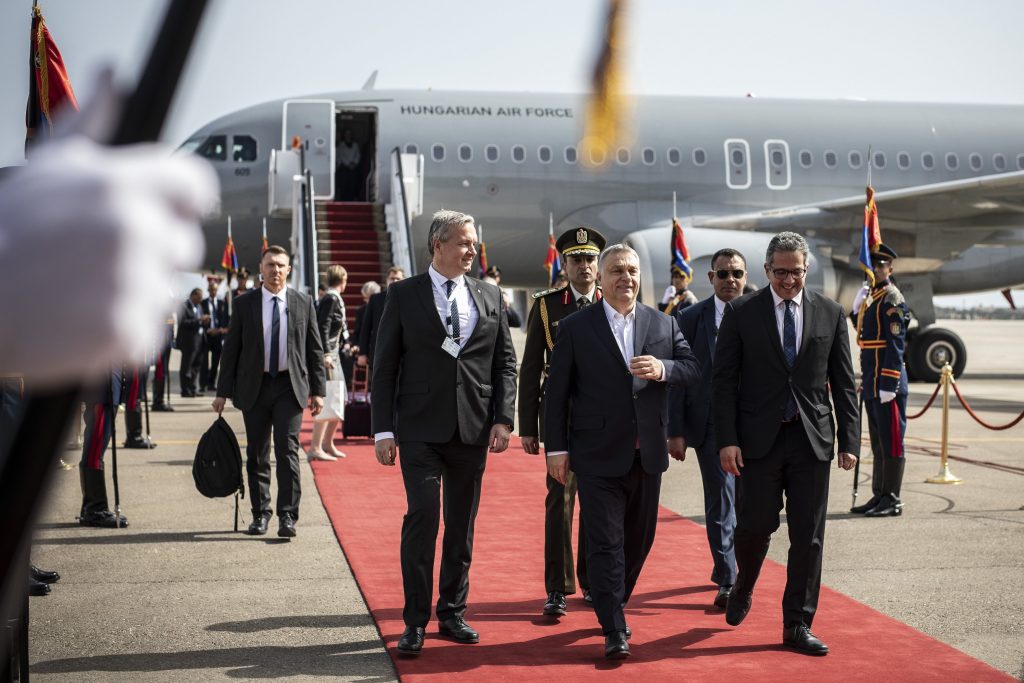 In 2018 Prime Minister of Hungary, Viktor Orbán traveled frequently with newly acquired military aircraft and posed proudly next to them. Since then, however, flight route data on two passenger and two luxury jet aircraft purchased by the Hungarian Defense Forces has been hidden from flight tracker websites. Atlatszo has now managed to obtain all of the four aircraft's archive routes, revealing that the Defense Forces two Airbus A319s and two Dassault Falcon 7x aircrafts have been flying to places like the Canary Islands, Dubai, Las Vegas, Malta or Panama in the past two years. No official information was published about these trips, and the Ministry of Defense did not reveal whom they transported to casino cities, tax havens, or popular holiday resorts.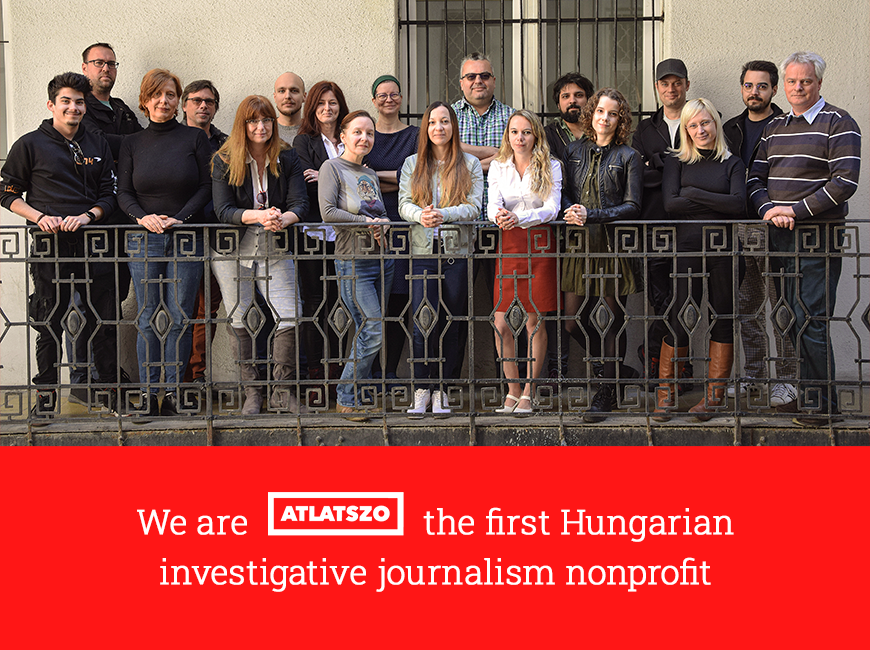 In early February 2018, the Hungarian Defense Forces purchased two Airbus A319s. At their arrival, István Simicskó, then Minister of Defense, emphasized that
"These machines are not governmental airplanes. They are in the military system of the Hungarian Defense Forces and will be used by the Hungarian Defense Forces. "
However, after their deployment, Prime Minister Viktor Orbán began to make regular use of these military aircraft. Photos and videos of foreign visits were posted on Orbán's official Facebook page and at the Hungarian state news agency featuring the new military airplanes. In 2018, the Prime Minister traveled to Israel, Montenegro, Moscow and Salzburg on the military Airbus 605, and to Kyrgyzstan, Prague and Zagreb and Milan on the military Airbus 604.
Hungarian Defense Forces in 2018 also purchased a Dassault Falcon 7X business jet, which received the 606 military registration mark. The Zoom.hu news portal, which has since been closed down, revealed in December 2018 that the Hungarian military did not buy one, but two business jets: the second Dassault Falcon 7x received the HA-LKX civil registration mark and was owned by a company of the Ministry of Defense. After Zoom exposed the second Falcon, the Department of Defense acknowledged the purchase.They claimed that
"The aircraft we have just acquired can be developed into an air command capability with additional modular systems. The Armed Forces have never had such an ability."
However, Prime Minister Viktor Orbán utilized HA-LKX as well, first to fly to Brazil  last New Year's Eve to the inauguration of the new far-right Brazilian president. In March this year, the two Falcons appeared in Tel Aviv – the second in fresh gray military painting.
The whereabouts of these airplanes were last reported in May when  the Prime Minister traveled to Washington with the military Falcon 606 to meet with US President Donald Trump. After that, however, routes of all four aircraft have been removed from commercial flight tracking websites, and since then it has been impossible to know where the two military Airbuses and the two military Falcons are flying.
Atlatszo obtained these hidden flight routes through the Investigative Dashboard, which supports investigative research for independent, public service journalism. The data we received originates from the ADS-B Exchange flight tracking project, which refuses state censorship of publicly available flight data.
We encourage all research groups, journalists, non-governmental organizations not to sit on their data, but to make it public and make their work auditable, therefore we published the data used in this article in raw form, without interpretation, for anyone to analyze:
Download information on flight routes of Hungarian "military troop carriers" 604, 605, 606 and 607 here (Google Drive)
Airbus 604: Dubai, Magnitogorsk, Canary Islands
The Airbus 604s 2018 destinations included mainly European cities such as Belgrade, Cologne, Ljubljana, Linköping, Luxembourg, Oslo, Split, Zagreb, Warsaw. It also visited Tbilisi, the Greek island of Chios, and the Spanish holiday resort of Alicante. The most exotic trip of the Airbus 604 was a trip to Dubai in mid-November 2018. This year, the Airbus 604 has traveled to Bordeaux, France, to Kaunas, Lithuania, and to Zonguldak, Turkey, and has also appeared in Magnitogorsk, Russia, and Cluj-Napoca, Romania.
In 2019 the Airbus 604 spent 3 days at the popular Greek resort of Thessaloniki, and also 3 days in Fuerteventura on the Canary Islands. Two weeks ago it visited the Greek island of Paros.
Airbus 605: Dubai, Cairo, Moscow
Airbus 605 also traveled to European destinations such as Brussels, Bucharest, Cologne, Ljubljana, Luxembourg, Oslo, Paris, Sofia, and also visited Moscow and Tbilisi. In February this year, the Airbus 605 was spotted in Istanbul, Tel Aviv and Cairo, it carried Viktor Orbán to Israel and Egypt, according to flight routes we obtained and photos released by the Prime Minister's Office.
In April 2019, the Airbus 605 flew to Kazakhstan and then to Beijing, transporting the Hungarian Prime Minister again. In May it also spent 5 days in Fuerteventura, Canary Islands, a very popular tourist destination. In June the Airbus 605 flew to another popular holiday destination, Alicante, Spain, and returned to Budapest the same day. A week later it flew to Alicante again and returned the same day. In November it appeared in Dubai.
Falcon 606: Doha, Las Vegas, Panama
The Falcon 606 visited Brussels, Geneva, London, Munich, Naples, Paris and the island of Brac in Croatia last year. In 2019, the military business jet flew to more exotic locations like the United Arab Emirates, Dubai and Abu Dhabi, Mexico City and Panama City, Las Vegas, and Malta.
Falcon HA-LKX / 607: Brazil, Tel Aviv, Toronto
The second Dassault Falcon 7x started its Hungarian military career registered as HA-LKX, and was later re-registered as 607. Flying the civilian registration number it traveled to Brazil on New Year's Eve 2018, when Victor Orbán visited Jair Bolsonaro on his inauguration as president of Brazil. In March the aircraft was spotted in Tel Aviv with fresh military painting.
The former HA-LKX has been using the 607 military callsign since April, and transponder data says it does fly a lot. It visited several European venues this year, such as Belgrade, Berlin, Brussels, Geneva, Paris, Stockholm, Warsaw, Zagreb, and has been to more special places as well. It was in Beijing at the end of April and stayed in Paris for 4 days in May. In mid-May it was in Washington, followed by Tel Aviv, in June in Kiev, and in July in two Canadian cities, Toronto and Vancouver.
At the beginning of August, the Falcon 607 aircraft appeared on the Croatian island of Brac (which the Falcon 606 also visited), and at the end of August in the town of Bastia on the island of Corsica. In mid-November the plane went to Tokyo, then to Kiev, and at the end of the month to Beijing, Seoul and Moscow, in December to Beja, Portugal.
Ministry of Defense is secretive about the flights
It is very likely that these aircrafts sometimes fly with the transponder switched off because we have found routes which have no trace in the transponder data. For example, the Falcon 606 transponder signals were only detected in Hungary between April 14 and 18, 2019, but it was spotted and photographed in Malta on April 15 and April 17.
Prior to the publication of this article, we collected the most interesting journeys of the four military aircraft and asked the Ministry of Defense why the planes went to these locations and who they carried. However, as usual, the officials did not answer our questions.
As we already pointed out in earlier articles, it is understandable and common practice in other countries too for the prime minister to travel with state-owned aircraft, such as military aircraft, for official visits. But Viktor Orbán's flights are filled with mystery and collusion: besides official visits, he also uses military aircraft and private luxury jets for private trips, and it is not at all clear who pays for these trips.
Viktor Orban worked very hard during his years in politics to present himself as an ordinary guy, just someone next door living a simple life. His Facebook page shows pictures of him drinking pálinka, Hungary's favorite home-made spirit and cooking traditional sausages.
The military has consistently claimed that the two Airbus and the two Falcon are not serving government purposes, but were purchased for military purposes. Therefore they conceal the purchase price and operating costs of the machines and do not disclose their routes. In our opinion, however, it should be public information, how much the Prime Minister's and other government politicians flights cost for the taxpayer, where and why they travel aboard military airplanes and private jets.
Written by Katalin Erdélyi, Attila Bátorfy and Tamás Bodoky. You can read the more detailed Hungarian version of this article here. 
Feature image: Prime Minister Viktor Orban arrives in Sharm el-Sheikh on 24 February 2019. Behind it is the military Airbus 605. Photo: MTI / Prime Minister's Press Office / Balázs Szecsődi