Fidesz-party county clerk awarded EU funds to build a guest house, which fails to attract tourists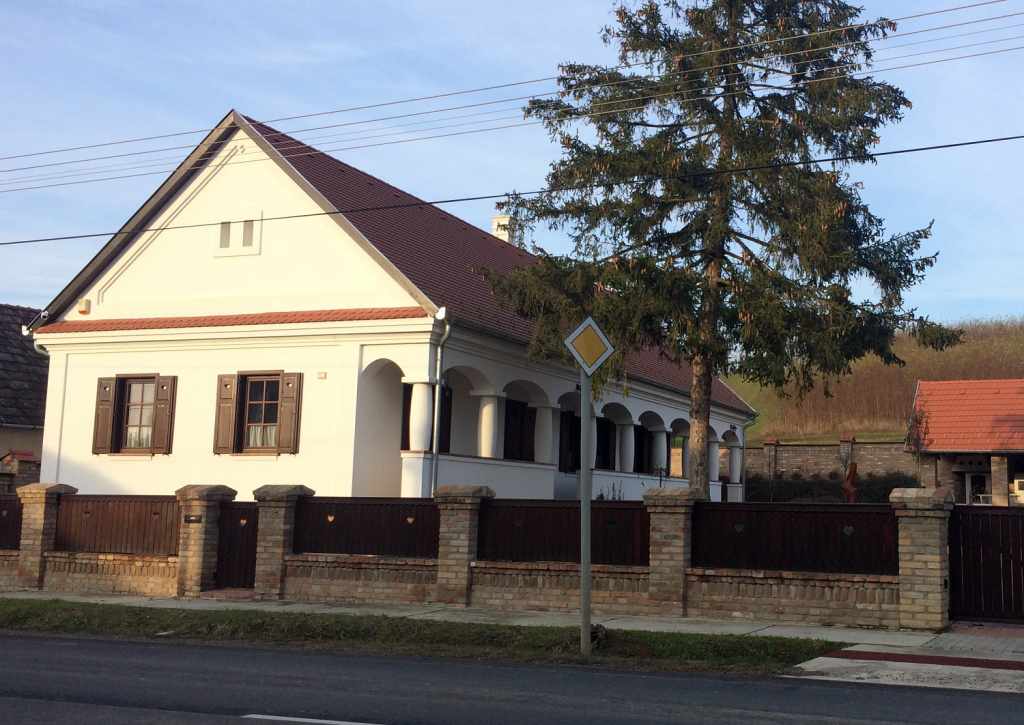 The European Union is supporting the development of rural tourism in Hungary: entrepreneurs building countryside guesthouses are eligible to apply for EU funds. Hungary has seen many controversial cases where people close to the ruling Fidesz party applied for such funds and built houses, but those never operated as guesthouses. They used the EU money to build holiday homes for themselves. The county clerk of Somogy County, Judit Sárhegyi was given 20 million forints (€61,500 at current exchange rates) to build a guesthouse; locals have not seen any tourists there in the past three years.
The mayor of the village of Izsák, József Mondok, has recently been accused of misusing 35 million forints of EU funds for his own purposes. Moreover, other rural leaders from Fidesz are also suspected of such schemes, similar to the one in Izsák.
The latest cases is that of the county clerk of Somogy County, who has launched a rural tourism business in Szentbalázs. She was awarded 20 million forints for her project but apparently, it did not generate much revenue.
According to the rules she only needs to 'run' her business for two more years, when she can start using the building for her own purposes.
The county clerk of Somogy County has been Dr. Judit Sárhegyi since 2015. She is a member of Fidesz. Sárhegyi had already become a mayor in 2006, at the age of 26 in a tiny village with only 300 residents, called Szentbalázs.
Four years later she ran again, but she did not finish her second term: in 2013 she became deputy clerk for lead county clerk Tamás Vörös. After Vörös retired, Sárhegyi became the head of the Somogy public administration.
The title does not mean that this is an important position: it was actually Fidesz that took away a lot of rights from county councils around the country, curtailing their power.
The family owns another company besides Somogyi's guest house (Sárhegyi and Társa Kft.), where the majority owner is the county clerk herself. The co-owner is her mother, who happens to be an accountant. Hospitality used to be the main profile of the company in the past.
However, Judit Sárhegyi won a significant amount, 20 million forints (approximately €61,500 at today's exchange rate) as a private person to build a village inn, financed by the EU's Leader program, in 2013. Soon after a small house, stylistically mimicking the rural architecture of the early 20th century, was built on an empty plot in the middle of the village. It was finished by 2015.
Locals confirmed to Atlatszo that the house is owned by the 'Madame County Clerk, who does not live here.' In fact, nobody lives in the house. She only 'throws a party' in the house once or twice a month, inviting her friends, but the house is empty most of the time.
Moreover, there is no indication that the house has ever worked as an inn or a guest house. There are no signs indicating that the building was financed by the EU, either.
Locals also said that they have not noticed much activity around the house; it is definitely not hosting tourists. They have never seen anything like that ever since construction was finished. At the same time, a real guesthouse in the same village has been in operation for decades. It is called the Fenyves. It is equipped with an excellent, well-known kitchen and with six double/triple rooms. Fenyves, without any doubt, is able to serve the low number of tourists arriving in the village.
The fact that practically Fenyves is the only inn welcoming tourists can be confirmed by the 2017 budget report on the village's website, where only a total of 197000 HUF is indicated as revenue from tourism tax.
The tourism tax is 200 forints per night per guest, so even if Fenyves operates with an occupancy of less than 20% of its capacity, the entire amount of the tourism tax can solely be accounted to them – that is, they are paying the tax and nobody else. Our estimates were confirmed by local sources in the village.
That is, Judit Sárhegyi or the property owned by her company can only provide a tiny fraction of the village's tourism tax revenue.
Another strange thing is that the main activity of Sárhegyi and Társa Kft., the company owned by the county clerk and her family, is listed as 'accommodation services', but this seems to have nothing to do with the guest house.
The company had a revenue of only 150-300 thousand forints annually from this activity in the past and had zero revenue last year. In fact, the supplementary annex to their business reports states that the income from hospitality is minimal due to the 'presence of a wellness hotel in the village.'
However, it is unclear what kind of 'wellness hotel' the document is referring to. Near the village there is actually one big resort – however, it is not a real wellness hotel. It is the 33-room Zselic-Valley Vacation Farm in Hajmás, which has been operating since 2014.
We have browsed through fifteen Hungarian websites offering village accommodation, but we found Sárhegyi's 'inn' in only one of them, on the page called falusiturizmus.eu. On this page, the 'inn' called Zselici Hajlék meets the formal requirements: prices, contact info, description of the rooms, policies, and programs are all listed.
If there was a review of the project, it is possible that everything was found to be acceptable – because, in theory, the project fulfills the requirements.
However, there are no requirements set for how much income an EU-funded guest house must generate or what the return on the investment must be, and this creates a potential for abuse and corruption.
It is not surprising then that mayors, clerks, and entrepreneurs close to Fidesz like building homes for themselves this way, using EU funds. They are only obliged to run the guest house for five years; after that, they can use the house for their own purposes.
After five years, they end up with a brand new property worth tens of millions of forints, which they are even allowed to simply sell.
To sum it up: a guesthouse has been operating in Szentbalázs for a long time, serving tourists in the area. In addition to that, a whole holiday complex is being built nearby in Hajmás.
Hence, basic logic suggests that there was simply no rationale behind the county clerk being awarded 20 million HUF from EU funds to build another guest house.
We reached out to Judit Sárhegyi before the publication of our story, but she did not get back to us at the time. However, after the publication of our first story in Hungarian, she sent us a reply.
She wrote that when she was applying for EU funds, the application process did not require her to make any promises or estimates about the number of future guests.
Second, she wrote that she is not going to tell us how many guests have slept in the guest house and how many nights they spent there because that would 'make it possible for some people to guess my income from the inn.'
That is, the county clerk was awarded 20 million HUF without giving any estimates about the number of guests in her business plan. That is, it is enough for her to prove that one guest stayed in her inn for one night per year, and this she can fulfill the requirements.
Written by Imre Huszka
English version by Dávid Kulcsár and Anita Komuves. You can read the original, Hungarian language stories here and here.
Cover photo: the gueshouse in Szentbalázs, owned by the county clerk. Photo by Imre Huszka.