Hungary by Atlatszo – Drone video: This is how the Mészáros empire looks from above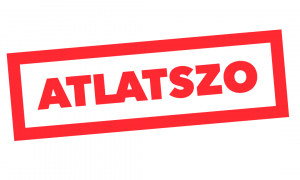 This is what atlatszo.hu wrote this week:
Drone video: This is how the Mészáros empire looks from above
Mészáros' wealth is estimated to be 280 billion Hungarian forints (approximately 1 billion U.S. dollars). We grabbed our camera and drone and got into a car for a drive around Hungary to show you how Mészáros's business empire looks from above.
Hungarian nuclear plant spent 7.2 million euros on advertising itself in two years
The Orban government built up a huge media empire that serves its interests and spreads its messages. This media group is financially supported by the advertising budget of state-owned companies. The Paks nuclear plant, for example, spent more than seven million euros on advertising itself in the past two years.
Your weekend reading list about what's happening in Hungary:
Hungary Today: Concerns Grow as Orbán's Friend Acquires Simicska's Business Interests, Including Govt-Critic Media
Viktor Orbán's friend-turned-enemy Lajos Simicska chose to sell all his business interests, including media outlets, to fellow businessman and mutual friend Zsolt Nyerges. According to speculation, the aforementioned companies might soon be taken over by Lőrinc Mészáros.
DW: Merkel, Orban clash over EU migration policy
Angela Merkel and her Hungarian counterpart have butted heads over how Europe should deal with migrants. Germany's chancellor said there was a need for "humanity," while Viktor Orban called for borders to be closed.
VOA: Ukraine to Take Part in NATO Summit Despite Hungarian Objection
The NATO alliance has no plans to abandon its strong support for Ukraine despite concerns from the Hungarian government, which became public this week.
EUObserver: 'Hungary is test case for state capture'
In 14 years, Peter Balazs has gone from being one of the most senior representatives of Hungary on the world stage – to one of his country's all-powerful government's staunchest opponents.
Egypt Independent: Egypt, Hungary ministers sign MoUs in Cairo
Investment Minister Sahar Nasr and Magyar signed the protocol of the third session of the Egyptian-Hungarian Joint Committee and a MoU in the field of investment, aimed at enhancing bilateral investment and exchanging information on investment initiatives.
Reuters: Hungary to scrap reduced VAT on new homes after 2019 as planned -minister
The 5 percent VAT rate, in effect since 2016, has fuelled a housing boom in Budapest not seen since before the 2008 global financial crisis and helped boost Hungary's economic growth rate to around 4 percent.
EuroNews: Macron left red-faced after ambassador praises Hungary's Orban
In the cable dated from June 18 and published by French investigative online newspaper Mediapart last week, Fournier wrote that Hungary was a "model that managed to anticipate the problems that arose with illegal migratory movements."
[sharedcontent slug="hirdetes-english"]