Majority of taxpayer money allocated for propaganda going to enigmatic new company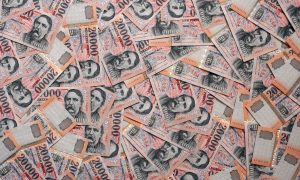 The Hungarian government spent 23 million euros on 'government communications' in the month before the April 8th election. An interesting feature of that campaign was that 12.5 million of the 23 million euros spent went to one company called Magno Studio Ltd. This extremely successful company is only a little more than two years old, has no website or Facebook page and only has a gmail address, but it is already getting a bigger share of the government advertising budget than the 'usual suspects.' This signals a significant behind-the-scenes reshuffle of the advertising market.
The company is called Magno Studio Ltd. and it was incorporated in December 2015. The next year its income was 8.2 million euros and in 2017 this increased almost threefold to 23.7 million euros. This year it has already made 12.5 million euros by securing the largest portion of the government's pre-election advertising budget.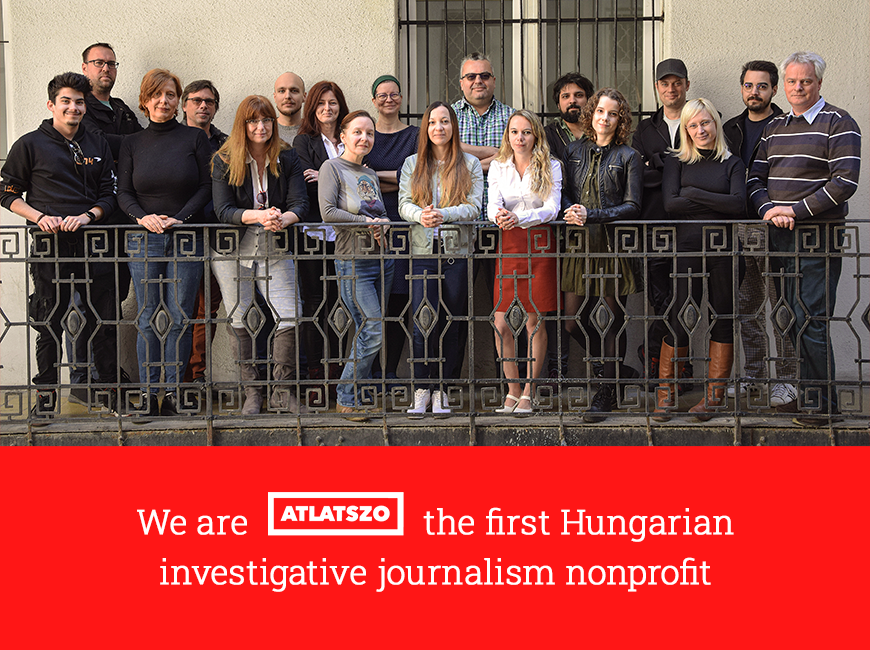 Only a very few details are public about Magno Studio. It was incorporated by a person called László Horváth, a common name in Hungary. According to the official registry, Magno Studio does communications work. For two and a half months in 2016 it was co-owned by Khorio Ingatlanforgalmazó Ltd. Horváth is the CEO of this latter company which is owned by a company registered in the Seychelles.
Khorio sold its stake in Magno Studio in April 2016, after which Horváth changed the official address of Magno to Hűvösvölgyi Road 64-66 in Budapest, which is also the address of Pannonia Studios. The studio is owned by Tamás Rákosi, owner of IKO Group and an important subcontractor to TV2.
TV2 is owned by casino magnate and Hungarian film tzar Andy Vajna. He is an key member of the Orban government's business elite. His media companies (including TV2) uncritically push the government's agenda.
Magno Studio has been in operation for only two and a half years, but it is nothing less than a business wonder. In its first year it had an income of 8.2 million euros and made a profit of 99,000 euros. In its second year, 2017, its income was 23.7 million euros and it made a profit of 430,000 euros.
The profits the company made were paid to Horváth in both 2016 and 2017 as dividend.
The company has very few employees; in 2016 it only had two and in 2017 it had five. It has no web page or Facebook page. In the documents filed with the business court, we can only find a gmail address.
Even though it is hard to track the company down, it is obvious that clients have no problem finding them because business is booming.
Who are the clients? One fact which is apparent is that many of them pay using public money.
In June of 2017, news weekly HVG reported that the Alliance for the Nation Foundation paid Magno Studio 313 million forints for TV commercials.
In October 2017, Atlatszo reported that the Hungarian Judicial Executive Commission paid 800 million forints in 2016 and 850 million forints in 2017 to Magno Studio for 'communications work.'
It was also Atlatszo that reported that in 2017 Magno Studio started receiving contracts from the Cabinet Office of the Prime Minister as well. Last year it was paid 272.5 million forints for different government communication campaigns. Almost half of that was for anti-Soros ads.
This year Magno Studio is getting even more business. During the January 2018 anti-Soros campaign it collected 676.3 million forints of taxpayer funds allocated for advertising. It also became the most important player in the pre-election government communication campaign, securing 3.8 billion of the total 7 billion.
Magno Studio received the 3.8 billion for running advertisements on Vajna's TV2 channel. It was paid 2.8 billion for the government advertising its own 'results' and 920 million for advertising the winter heating bill subsidies provided by the government.
Another interesting feature if this campaign was that we have never before seen a government advertising campaign that was only broadcast on TV and then only on one channel.
It is also a new development that the company called Atmedia seems to have lost out to Magno Studio. Before the sudden rise of Magno Studio, Atmedia was selling advertising on TV2, but it has now become Magno's territory. Atmedia is left with selling advertising space on the public service TV channels.
Atmedia is owned by András Tombor, a businessman close to the Orban government. Last year Lőrinc Mészáros became a co-owner of Atmedia.
The success of Magno Studio suggests that there is a huge reshuffle in the media and advertising scene serving the Orban government, with new players receiving the majority of the taxpayer money spent on propaganda.
Written by Katalin Erdélyi
English version by Anita Komuves, editing by Clare Humphreys.
You can read the original, Hungarian-language story here.
The source of the business data is the Opten business registry and the company documents filed with the Ministry of Justice.
[sharedcontent slug="hirdetes-english"]