Government-aligned businessmen took over regional media in Hungary, are rewarded with huge profits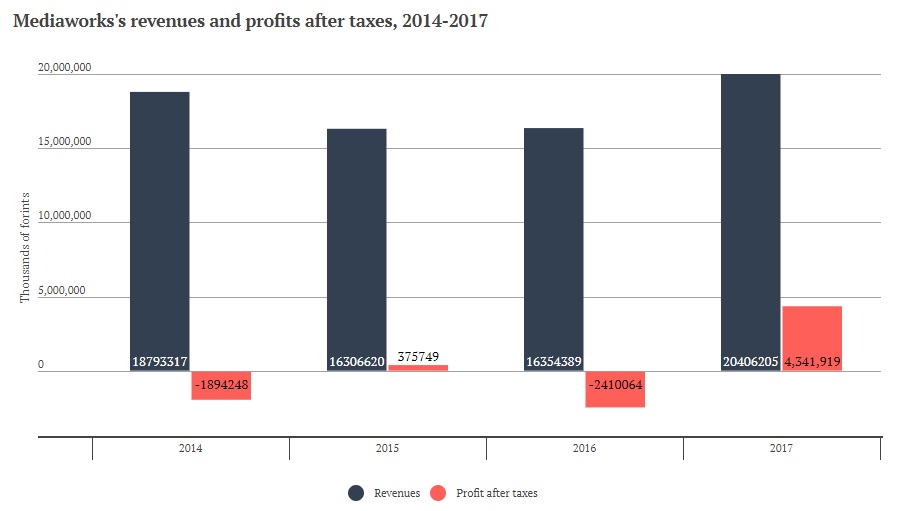 The newspaper business is struggling globally, but not in rural Hungary; government-aligned media companies that took over the entire regional media scene had a spectacular year financially in 2017. Mediaworks, the company owned by one of prime minister Viktor Orban's close friends, managed to triple its advertising revenue in a year. In Hungary, the government and state-owned enterprises are huge advertisers. In fact, the decisions they make about where to advertise decide the fate of several media companies.
Businessmen closely allied with the governing Fidesz party had practically taken over the entire regional media in Hungary by the end of 2017. Three companies dominate the field: the first is Mediaworks, owned by prime minister Orban's friend, Lőrinc Mészáros. The second is Russmedia/Inform Media, owned by Austrian businessman Heinrich Pecina. He is known in Hungary for having shut down the newspaper Népszabadság abruptly in 2016. The third company is Lapcom, owned by Andy Vajna, a high-ranking member of Orban's favored business elite who owns casinos as well as media outlets.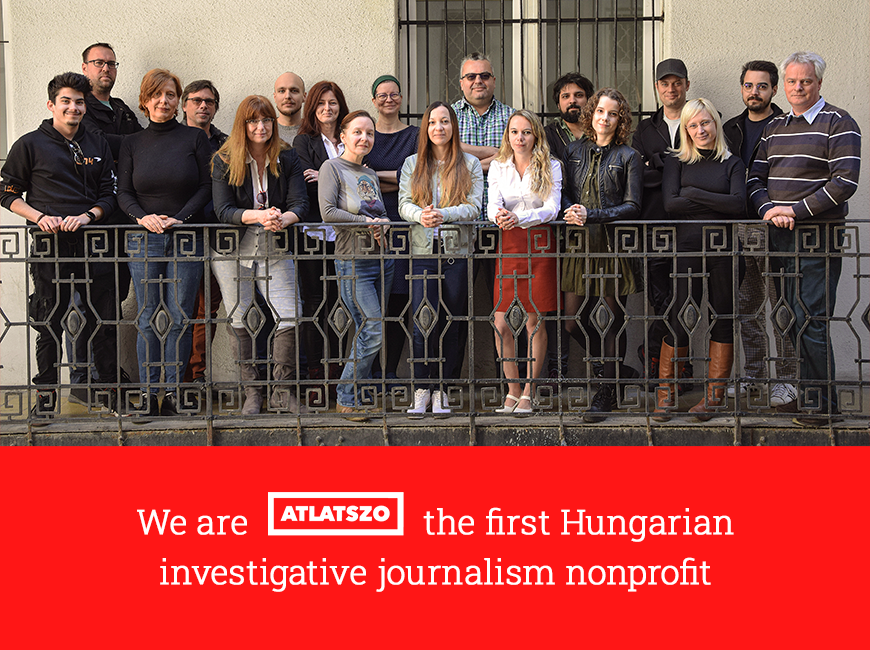 After these companies took over the regional media outlets, new editors arrived and criticism towards the government disappeared from their publications. However, besides serving as a message board for the government, these companies are also money-makers for their owners.
Atlatszo looked at how these companies are doing financially. The latest company reports were published on the website of the Ministry of Justice this week, thus we are able to include data from 2017 as well.
Mészáros's company, Mediaworks, had a great year; its 2016 revenue of 16.3 billion (54 million euros) forints grew to 20.4 billion (67 million euros) and it started to make a profit for its owner since in 2016 the company lost 2.4 billion (8 million euros) but in 2017 it made a profit of 4.3 billion (14 million euros).
The extra profit did not come from readers but from advertising. In 2016 Mediaworks made 2.8
billion forints (9.2 million euros) in advertising but in 2017 the total amount was 8.2 billion (27 million euros).
Inform Media had a great year in 2017; both their revenues and profits grew substantially. In this single fiscal year, revenues grew from 5,1 billion forints (17 million euros) to 5,6 billion (18.4 million euros) while profits grew from 490 million (1.6 million euros) to 1.49 billion (4.9 million euros).
Inform Media's latest reports also tells us that the company paid a 480 million forint (1.58 million euros) penalty to the competition authority because government-aligned regional media companies divided up the regional media market before their takeover of the entire market.
The reports also tells us that the profits after taxes were paid to the owner as dividend, and the amount was 1.35 billion forints (4.4 million euros).
It was only Lapcom and its new owner, Andy Vajna who did not have a good year. The company was bought by the film and casino magnate in 2017. It runs two influential regional papers: Kisalföld in the West and Délmagyarország in the South. It also owns national tabloid paper Bors.
In 2016 Lapcom made a profit of 1.4 billion forints but a year later it lost 600 million forints. We can see that their advertising revenue did not grow substantially; in 2016 it was 1.9 billion forints (6.2 million euros) and in 2017 it was 2.05 billion (6.7 million euros).
However, the company is in no danger as MKB Bank, a financial institution connected to Lőrinc Mészáros, loaned 8.6 billion forints (28.3 million euros) to Lapcom.
Text: Csaba Segesvári
Data visualization: Attila Bátorfy
English version by Anita Komuves, editing by Clare Humphreys.
[sharedcontent slug="hirdetes-english"]