Iron fisted mayor blatantly abuses public resources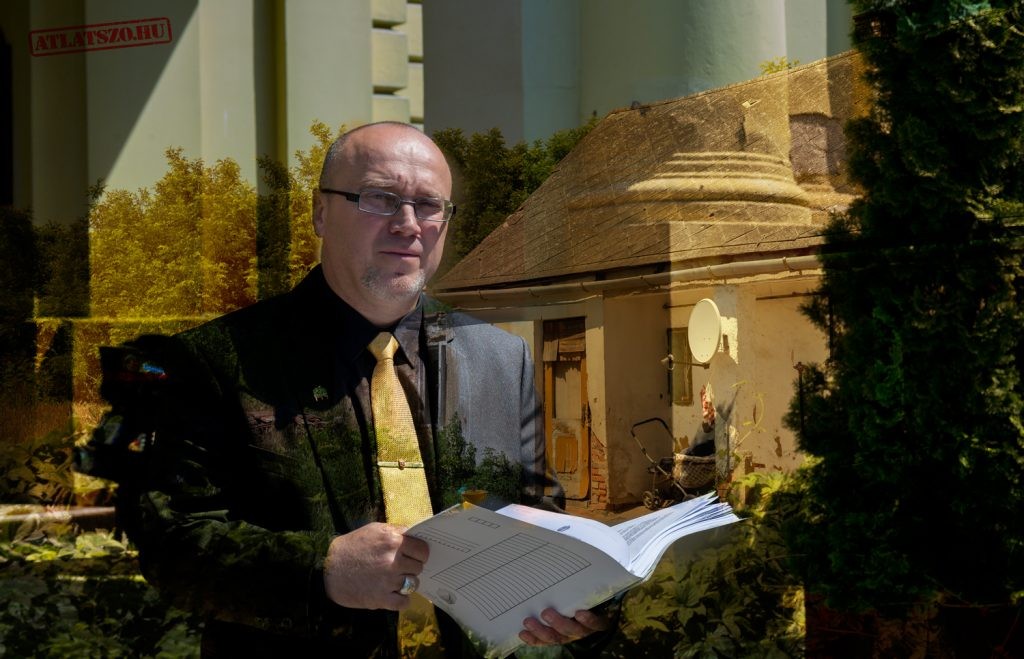 The operating model in a small northeastern township Erpatak has attracted plenty of attention from the public over the past years, mostly because of the instigator, mayor Zoltan Mihaly Orosz. Atlatszo.hu has found the local mayor, who rules with an iron fist and a slogan to crack down on crime and put everyone to work, is quite openly abusing public funds for his own purposes, apparently without any repercussions.
Erpatak is a small township in northeastern Hungary with a population little shy of 1,700. It is famously run with an iron fist by its mayor, known for his extreme and right-wing militaristic views, and which Atlatszo.hu has reported on before.
As it turns out, while Zoltan Mihaly Orosz is a dedicated upholder of order and discipline, he is more flexible when it comes to bookkeeping, especially when the money in question comes from the state. We looked deeper into his affairs and found a number of very suspicious anomalies.
His 'Beneficium' charity has acquired several real estate assets in the area with the declared purpose of putting them to agricultural use. When we visited, there was no evidence of any notable activity, especially not in any degree that would have supported the declared reasons for the purchases. The actual work was done through the government public works programme, whereby people are legally required to work menial jobs, otherwise they will not get any benefits. Naturally, the national scheme is most prominent in poor townships, often with a large ethnic minority, such as Erpatak. In this case, even though the township is getting additional subsidies to provide the necessary working conditions, we found that the workers had to wear their own clothes even for the dirtiest jobs and collect garbage with their bare hands.
Orosz claimed that the agricultural investments were needed to produce revenue-generating businesses for the township, with parts of the produce being used for community support locally, the rest being actually marketed. There is hardly any evidence this happened, in fact the locals we spoke to were irked that a large part of the little produce that is actually grown is sold to the neighboring villages.
Orosz is also very generous in using the town's resources for his own projects. His personal staff of a handful of young people – who were less than happy when we paid the municipality a visit seeking answers – are officially also enrolled as public workers, even though nobody has seen them spending any time in the fields. They nonetheless have unlimited resources, transportation and fuel budgets to do whatever Orosz has in mind.
Although there are court rulings and his charity is under police investigation, he hasn't come clear about his finances, not even the other members of the municipal government have been allowed access to the information.
Nonetheless, the township continues to receive substantial state support, despite the fact that the local projects are not at all successful, at least not on paper. Based on our own calculations, over the past two years the mayor utilized HUF 150 million (€477,000) in state funding, cultivated 18 hectares of land and could only report less than HUF 10 million (€32,000) in revenues.