A survivor through the ages: the portrait of Tamas Gyarfas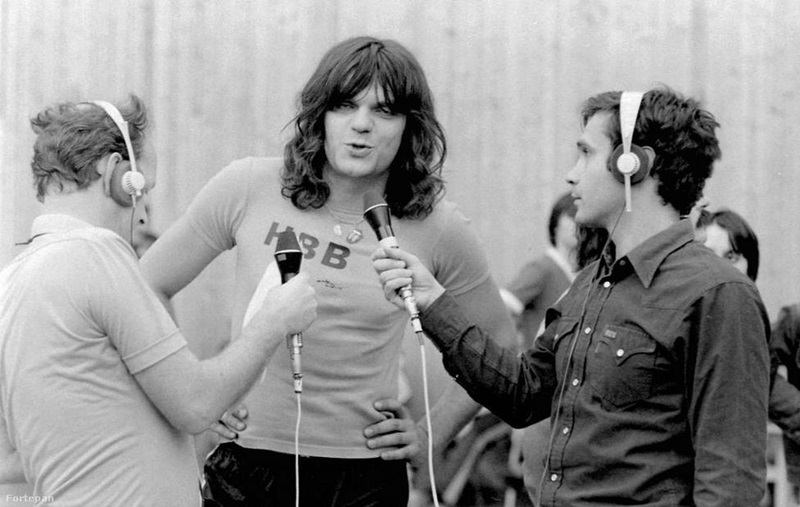 Every political age has its newcomers who hit the limelight, only to sink back into obscurity once their politics fades from power. One man to go against this tendency is Tamas Gyarfas, currently head of the Hungarian swimming federation, who has somehow remained a high profile personality since the '80s, even as various political parties have come and gone. Although he managed to escape several tight spots in the past, an ongoing scandal in the swimming community is testing his reputation yet again.
Many people in Hungary wonder what is the secret of Tamas Gyarfas's success? Having spent 23 years heading the country's swimming federation MUSZ, Gyarfas is one of a rare breed of individuals who has held on to senior positions in the public and business sphere, even as a whole range of different political elites replaced one another and, as is often the case, put their own people in places of power.
Gyarfas started out with a sporting career himself, having been part of the national junior water polo team. He then went on to sports journalism, his colleagues remember him as an ambitious and highly prepared up-and-comer. This is what allowed him to attend the 1984 Olympics, where he met expatriate Hungarian Gyorgy Bodnar, who would later become a very important business associate. Bodnar was known to be very generous to Hungarians, as he was also building up beneficial ties to Budapest, anticipating the imminent fall of socialism that then did arrive in 1989.
Through his friendship with Bodnar, Gyarfas rose to executive position in one of the businessman's assets, which allowed him to establish ties with Sandor Demjan, property magnate and now one of the wealthiest Hungarians, as well as former finance minister, Laszlo Bekesi.
Bodnar – who had criminal charges leveled against him in the past – also played a part during a highly emblematic period of Gyarfas's media career, the Sport Plusz magazine as well as the morning political and topical television show Nap Tv, which used to be one of the most important forums for political debates and interviews. Our sources say it is exactly this program that allowed Gyarfas to meet and create relationships with people in high places from all parts of of the political spectrum. Nap Tv was also a key means for Gyarfas to accumulate wealth, since he signed contracts under which he retained commission rights from advertising sales, and eventually also used his sources to seek out direct contracts from the state.
With the money, a new network of firms was also created, to make payouts less conspicuous, which led to one of Gyarfas's perhaps most problematic cases. He is known to have had fierce debates with businessman Janos Fenyo, who was also in contention for control of the contracts pertaining to Nap Tv. Fenyo was assassinated in 1996, a man on a motorcycle rode up to his car at a traffic light in Budapest and gunned him down. Although never proven, later testimonies from the investigations into various mob-linked individuals from the 90's indicate Gyarfas may have somehow been involved.
His career as a sports leader started in the wake of a scandal involving former head of the swimming federation, Gyorgy Zemplenyi, who was later exposed as an international fraud. He used various aliases to con substantial amounts out of victims in several countries, he then fled from his delegation at the Barcelona Olympics, only to give himself up later.
Gyarfas became the head of the organization which was in moral crisis following Zemplenyi's departure, even though the federation itself was successful, and Hungarian athletes traditionally overachieved in swimming events at the Olympic Games.
He operated as a manager, often using the revenues from his media businesses to provide the best training conditions and accommodation for the athletes, which would not have been possible on only the state sports allowance. In this respect, his approach could be considered similar to Zemplenyi, who had used his illegally acquired money to finance the athletes and their preparation.
The main criticism leveled at Gyarfas's work at the swimming federation, according to our sources, is the same but from a different perspective. He was the manager, the source of the money, while allowing his former teammate Jozsef Ruza to take care of professional matters, thereby solidifying the status quo. Given the dependencies, nobody had any interest in rocking the boat or speaking up if they were dissatisfied with something, for fear of the repercussions.
His career was marked by several scandals of his own that in all likelihood should have led to his fall. In 1996, the Hungarian federation faked a qualifier that allowed 11 swimmers to participate at the Atlanta games. Their qualifying times only existed on paper, no competition was actually held. Gyarfas offered his resignation saying he had no knowledge of the fraud, but he was confirmed in his position. His future was also jeopardized when he went against former head of the Hungarian Olympic Commission, Pal Schmitt, in 2006. Schmitt was already known to be tied to the – then opposition – Fidesz party, as such, when the tables turned in 2010, it was assumed that Gyarfas would have to go.
However, Gyarfas's ambitions for Hungary to host major international tournaments coincided  with those of Prime Minister Viktor Orban, who now wants Hungary to host the 2024 Olympics. This seemed to play a role in how he managed to survive yet another change in the political landscape of the country.
Gyarfas's potential responsibility for things going wrong within the swimming sport most recently emerged when world champion swimmer Katinka Hosszu, internationally recognized as the best in her field, gave a press conference where she made a scathing account of the poor conditions the federation is providing for its athletes in the run up to the 2016 games, adding that Hungary is years behind the international competition. It turns out, the federation also wanted her to participate in the promotion of the 2017 swimming world championships for free, which Hosszu, who has built her career on competing in and generally winning cash prize events, refused to do. Hosszu announced she will continue her Olympic preparations on her own terms, and the sports leaders hope the matter can be put to rest until after Rio.
Our sources say Gyarfas never took any money out of swimming for himself. He genuinely stuck to his post for more than two decades out of dedication and the prestige that comes with leading one of the most successful swimming federations, not only in Hungary, but in the world. Sources also said he was at the same time happy to use this same prestige when he was handling his other business affairs.