Missing Hungarian suspected of spying for US and IMF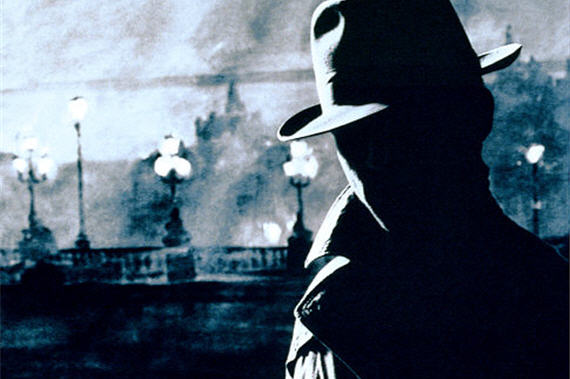 Hungarian authorities are investigating Norbert Maxim on suspicions of espionage, alleging he provided confidential information to a United States official as well as to the International Monetary Fund. The story dates back to 2008, Maxin has since disappeared, and those who know of his dealings speculate he was killed.
Norbert Maxin, Hungarian national and owner of US-registered company Arcade LLC, is being investigated by the national bureau of investigations, NNI, for suspicion of espionage, along with  the chief executive of his firm, Bela B. Szabolcs. A report of the procedure – which for some unknown reason was not conducted confidentially – states the two men can be tied to instances when they handed sensitive information to representatives of the United States government and the International Monetary Fund. Both of them were detained after the investigation was launched.
Maxin's lawyer Gusztav Kertesz described the entire process as "pure nonsense." The events that are currently being investigated date as far back as 2008. As Kertesz stated, the matter is investigated by the NNI's arts department, and although his client did have a formidable collection, this has no connection with the matter at hand.
One of the charges states that Maxin passed on information through another individual to a US NATO official stationed at the Budapest embassy. Kertesz has stated that the charge is absurd – Hungary is a NATO member, hence all official records are available to all the allies.
The other charge is similar. The authorities claim that Maxin told an IMF representative in Hungary in 2010 to look after any financial support given to the government or they may steal it. Once more Kertesz argues his client was only looking out for the country's interest, not to mention the fact that Hungary has been a member of the IMF since 1982.
Kertesz said authorities built their case on various records and testimonies but have yet to produce any solid evidence. He noted that Maxin has a history of vending for major IT companies like IBM and he was also involved in the defense industry and, as such, he was under constant surveillance.
Maxin disappeared in 2013. Before that he had some run-ins in relation to major state contracts and was known to dabble in other sensitive areas as well. Some sources say he may well have been killed as a result. Shortly before that, the headquarters of another one of his companies, Dais Zrt, was raided by the authorities, which claimed they were concerned about Maxin since the lights were always on and there was no movement. Maxin's partner Zoltan Osvarth filed a complaint against the raid.
According to documents obtained by Atlatszo.hu, Osvarth claimed that the site the police raided wasn't even Maxin's residence, but was registered to a foundation led by another individual, Domonkos Schneller.
Schneller used to lead the Budapest chapter of Fidelitas, the youth platform for the governing Fidesz party and also held ministry staff positions earlier.  The foundation also had among its members other people who have held positions in the Fidesz administration at one time or another. It's interesting to note that many of the names in the foundation appeared at the time when Peter Szijjarto, the current Minister of Foreign Affairs and Trade, was the Fidelitas leader.
Original article in Hungarian.