Hungary directs financial support to Slovakian friends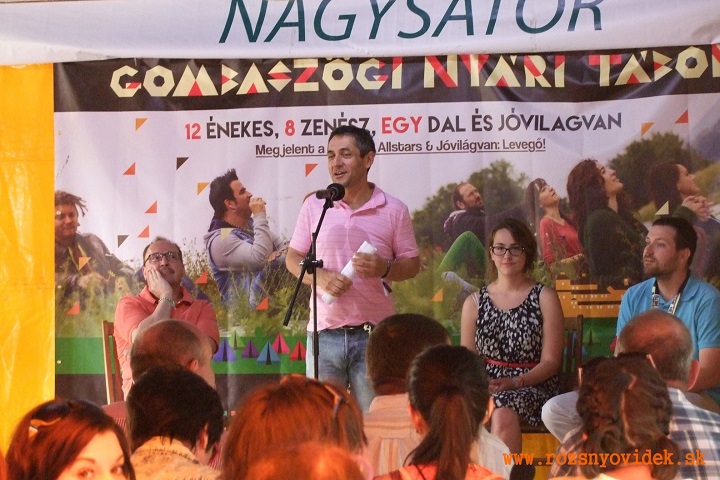 Hungary's governing Fidesz party has a strong commitment to supporting ethnic Hungarian groups in neighboring countries. Slovakia is no exception, and, as our investigation discovered, this support includes generous financial contributions. However, this is potentially problematic, as such funds could be used to support the election campaign of a political party seeking a mandate in a neighbouring sovereign state.
Krásnohorské Podhradie, or Krasznahorkavaralja in Hungarian, is a small township in Slovakia which is known for hosting an annual summer get-together of local Hungarian intellectuals. These gatherings have a decades-long history, have no declared political bias, and, since 2009, have been overseen by student, Ors Orosz.
Orosz has developed a reputation for community organizing. He has held positions in, and founded, a number of NGOs, workshops and forums all dedicated to facilitating intellectual exchange 'free' of political influence. However, despite this self-declared non-political background, Orosz has been making plenty of friends in politics, even in Budapest, and can count Zsolt Nemeth, a prominent politician in the governing Fidesz party, as one of his highest level supporters. This momentum seems to have propelled him into seeking a career in politics, and he will be running in the 2016 Slovakian elections as a candidate for MKP, a local Hungarian party strategically allied with Fidesz.
What is more problematic is that Hungary is becoming involved financially in the process, and this is by no means a new thing. Hungary's Gabor Bethlen Fund (BGA), a state owned corporation, is charged with distributing funds for the purpose of supporting cultural preservation among ethnic Hungarians in neighboring countries. As the bumm.sk website calculated, BGA distributed more than HUF 500 million (€1.6 million) in 2015 among various groups in Slovakia promoting Hungarian culture. Orosz received HUF 54 million (€80,000) of this amount for organizing the annual summer camp event as well as a number of other initiatives, a tenfold increase on what he received from BGA in 2014.
The money is all the more important to MKP. Based on the latest approval ratings, the party is on the verge of achieving a presence in parliament. A successful campaign, underpinned by Hungarian financial support, may well be all it takes for Budapest's main Slovakian ally to pass the mark, providing Fidesz with a strategic partner in the Parliament of a neighbouring country.