Human trafficking rampant, even in plain view of the authorities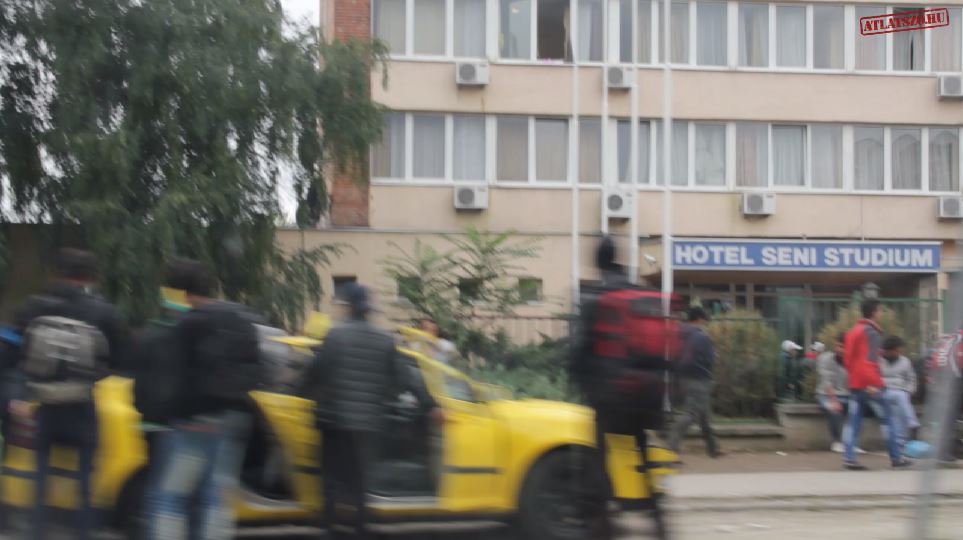 The ongoing migrant crisis has had a profound effect on life in Hungary, including the creation of new avenues for human traffickers only too willing to capitalize on the desperation of the incoming crowds. Atlatszo.hu explored a number of hotels rumored to be hubs for organized crime, rallying and then transporting migrants to their locations for hefty payment. What we found was illegal activities performed in plain sight, and to make matters worse, even in a neighborhood of immigration authority offices.
Illegal operators seem to be very eager to take advantage of the migrant crowds passing through Hungary in the hopes of reaching a country that will have them, most of them aiming to go further west to Germany or to Scandinavia. Reports emerged that organized groups have converted a handful of shady hotels into hubs for migrants, from which they are then taken to the border by human traffickers. When we went to see some of the hotels named in the reports, what we found was a well-organized scheme with migrants lining up to get into unmarked vehicles that were picking up passengers one after the other, with several guards posted in areas all around.
To make matters more interesting, all this was being done in the direct vicinity of an office of BAH, the immigration and citizenship affairs bureau. We asked the police about the matter given that others have already filed criminal complaints. We were told that inquiries are underway. But based on what we saw, the whole illegal practice is being performed in broad daylight and in plain sight, without any intervention from the authorities.
When we looked behind the ownership of the two hotels, it was interesting to find that they were parts of company groups that also included travel agencies. Since they specialized in the acquisition of Schengen visas that could provide legal access inside the strictly regulated inner European Union's borders. It stands to reason that the overall goal of the operation was to cash in on the sale of formal documentation along with taking a cut from organizing the cross-border transportation.
There are even more concerning aspects. We were told by a volunteer helping migrants in Budapest, a person residing in one of the hotels called to report that those at the hotel were very persistently and somewhat threateningly trying to talk migrants there into paying considerable amounts of money for a ride. As we learned from a taxi driver who got offers to get involved, transport from Hungary's southern border to Budapest goes for €200, the Budapest-Vienna route for €500, but sometimes the rates go as high as €1,500 to €2,000.
Human trafficking is illegal, and Hungary has also enacted new laws aimed at preventing the assistance of migrants. Accordingly, the hotel operators are not only breaking the law, the fact that there is a whole operation built around the migrant situation is an aggravating factor. The way the migrants are notified is also a clear indication of the effort that people put into the business, as one volunteer told us, social media is extensively used to rally newcomers to the hotels.