Vague regulations in criminal trials leave privacy of innocent Hungarians at risk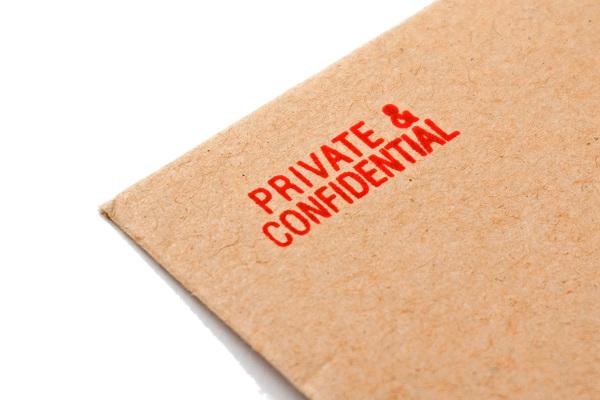 Current laws mean that people with even the remotest connect to suspects in a criminal investigation can have their personal information and otherwise confidential data revealed. The data commissioner is urging amendments to the law.
An ongoing investigation into corruption at the university of Pécs in southern Hungary has highlighted a rather problematic aspect regarding the collection of evidence in criminal cases. The documents used by the prosecution, some 226,768 documents, 175 gigabytes in size, also contained items that were hardly pertinent to the case.
These include private documents of one of the defendants' mother, confidential documents from a law firm that had nothing to do with the case at hand, the recollections of a young man's romantic travails with the employees of the school, not to mention family and vacation photos taken by the defendants' friends and families.
The reason this is possible is that police are currently given the right to confiscate digital materials that may serve as evidence if someone is suspected of a crime, which usually translates to the entirety of the data stored on their computers or other electronic devices. As such there is no differentiation between whether a file is actually evidence to the crime at hand, or if it is completely unrelated, for instance, a photo from a friend, a message from a relative, or potentially sensitive work-related information from another person who has links to the ongoing inquiry.
In the Pécs case the investigators didn't bother to do any sorting, so the personal information of innocent people was added to the record, lumped in with the data that was to serve as actual evidence. To make matters worse, standing laws give defendants of criminal procedures the right to receive copies of the evidence being used to prosecute them, thus completely innocent and people unconnected with the prosecution could potentially have their emails or the records of their private correspondences seen by criminals.
The problem has been noted by Attila Péterfalvi, who heads NAIH, the national data protection and freedom of information authority. In a position note, he stated that attaching the private details of individuals who are indirectly linked to suspects to the court records in unacceptable. Péterfalvi has proposed setting up a workgroup to the attorney general to define the necessary amendments to the existing legislation.
The original article was published on 5 January 2015 in Hungarian.