We identified the companies that have won hundreds of public contracts in a single city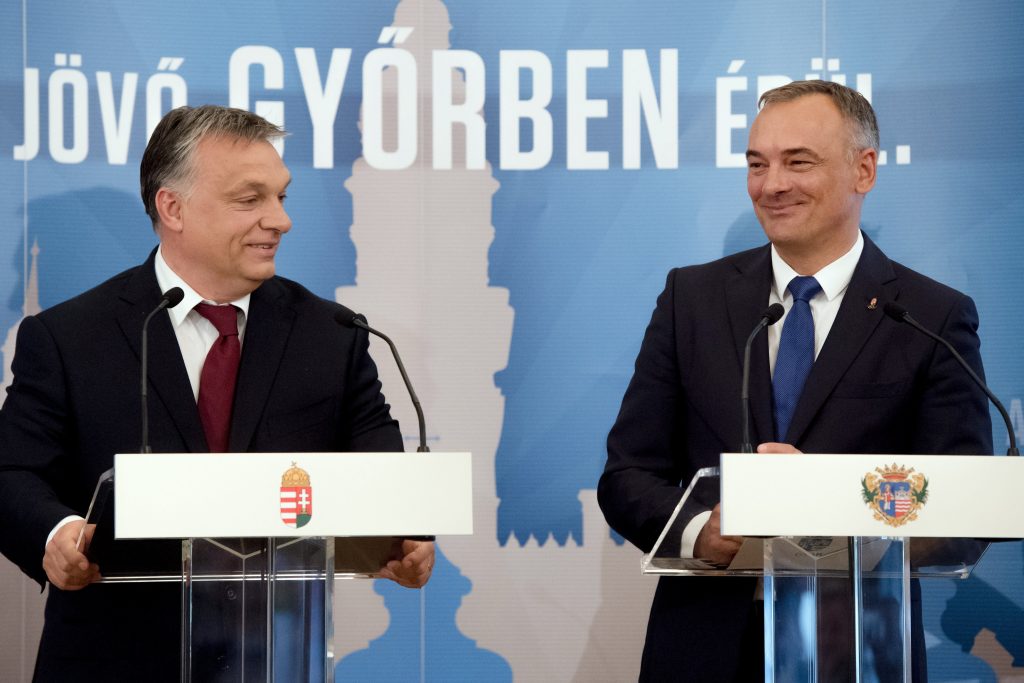 Since the Budapest Corruption Research Centre (CRCB) published some interesting facts about public procurement in Hungary a few days ago, everyone has been wondering which is that unnamed city, where 3 companies won almost every public procurement they entered, without competition. With the help of a public procurement expert, Átlátszó identified that the unnamed municipality was Győr, and the three companies were STRABAG General Construction Ltd, KIFÜ-KAR Zrt. and VILL-KORR HUNGÁRIA Electricity Ltd. The owners of all three companies have strong political backgrounds.
A few days ago the Corruption Research Centre Budapest (CRCB) published the anonimized results of an investigation into public procurement in Hungary.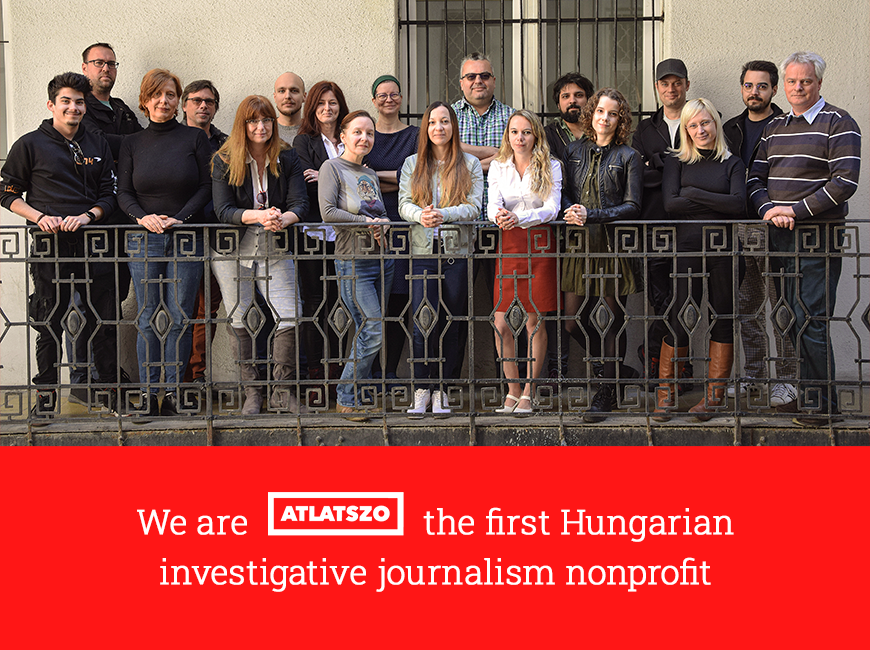 Among others they found out that:
without identifiable political connections, the average bidder in Hungary has 0.52 chance points to win a public procurement contract;
a high proportion of domestic public procurement tenders launched since 2005 for which only one company applied;
since 2017, the number of public procurement contracts with corruption risks has been steadily increasing;
and there is one – unnamed – municipality with a stable Fidesz leadership, where 3 companies were almost unable to lose: one company competed in 556 public tenders and won all of them, the second won 598 tenders and lost 7 times, while the third won 297 tenders and lost 2.
Naturally, everyone guessed which city and which companies were involved. To unravel the mystery, we asked a public procurement expert to help us find out who exactly was involved. Based on his research the city concerned is Győr, and the companies are STRABAG General Construction Ltd, KIFÜ-KAR Zrt. and VILL-KORR HUNGÁRIA Villamosipari Kft.
Political tailwinds
STRABAG General Construction Ltd probably needs no introduction. The Austrian-owned company, which is well known in the domestic market, was already popular under the socialist governments, and Fidesz has been equally generous to the group since it came to power. The company has won a number of public contracts in recent years and in 2021, for example, it had a turnover of €52 billion and a profit of €3.3 billion.
More interesting is KIFÜ-KAR Zrt., majority owned by Belfry Holding GmbH and Themis Private Equity Fund. The former is linked to Zoltán Aczél, a regional ex-lobbyist for Strabag, and his father Tamás Aczél was the head of the Hungarian Belfry companies. Belfry was an unknown company with a handful of employees, but it won a series of state road and railway construction contracts in Hungary as a consortium partner or subcontractor of Strabag.
Themis Private Equity Fund is the interest of László Szíjj, the businessman who is yachting Péter Szijjártó, the Minister of Foreign Affairs and other people close to the government. His best-known company, the Duna Aszfalt Road and Deep Construction Ltd. has also been fattened up with public money.
Over the last two years, we have written several times about the fact that the Austrian-registered luxury private jet with the Austrian registration OE-LEM, also used by Prime Minister Viktor Orbán, has flown to the Croatian coast of the Adriatic exactly where the Maltese-registered luxury yacht, Lady MRD was located.
And the third winning company, VILL-KORR HUNGÁRIA Electricity Ltd.'s co-owner, László Gasztonyi was alleged to have been involved in the scandalous affairs of former Győr mayor Zsolt Borkai, as was István Ackermann, the regional director of Strabag.
And how is it possible that they have won so many public contracts without competition?
Our procurement expert says it's simple. In fact, the companies did not win hundreds of "rigged" public contracts, but just one big framework agreement. And all the other tasks were part of that, so no one else could bid for them or win them. "A framework agreement with a single winner is the ultimate tool for legal theft," he said.
Written and translated by Eszter Katus. More detailed Hungarian version of this story. Cover photo: prime minister Viktor Orbán and former mayor Zsolt Borkai. Credit: MTI/Szilárd Koszticsák