Luxury yacht holiday of Hungarian oligarchs recorded on video – again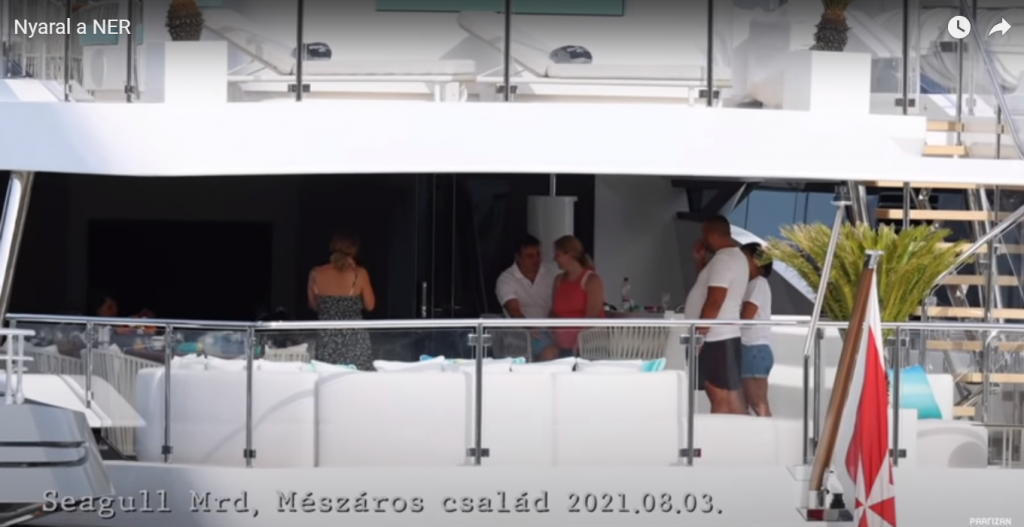 A short film by Dániel Németh and Gábor Rádi was published on the Partizán video channel, showing how Hungarian oligarchs appeared on board the luxury yachts Lady MRD and Seagull MRD in Italian and Croatian ports in the summer of 2021. In the video, we can spot Gellért Jászai, CEO of 4iG, Zsolt Barna, CEO of MKB Bank, and the children of Lőrinc Mészáros, the richest Hungarian businessman on the yachts, to which private jet OE-LEM transported the passengers from Budapest – including Mészáros, his lawyer, and Gábor Végh, owner of ZTE FC.
Earlier this year Atlatszo reported that the Maltese offshore company of László Szíjjj, who made his fortune from public money, had bought another – bigger and more expensive luxury yacht after Lady MRD, which was also used by the Minister of Foreign Affairs, Péter Szijjártó last summer.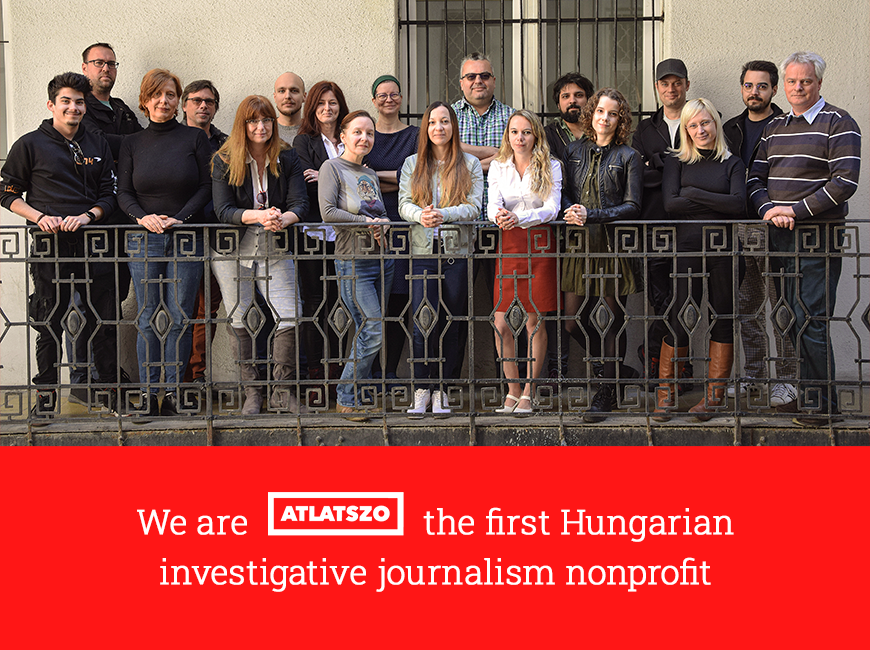 Another Maltese-registered yacht has been acquired by the Hungarian government elite. The 50-metre luxury yacht, the Seagull MRD was built…
Early September we did a story about the new yacht, calleed Seagull MRD, spotted in the same place several times during the summer as the Austrian-registered private jet OE-LEM, which was also used by Prime Minister Viktor Orbán.
Since its acquisition in 2020, László Szíjj's new luxury yacht, Seagull MRD, has been cruising the Mediterranean, mainly along the…
At the end of September, Direkt36 reported that two phones of Dániel Németh, a photojournalist who had previously filmed the Lady MRD (with László Szíjj, Róbert Homolya, President of the Hungarian Railways and a government commissioner on board), and who had captured Szijjártó on board and Orban getting off the plane, were hacked with Pegasus spyware software in early July 2021.
"One from 1-9 July 2021, the other from 5-9 July 2021. During this period, Németh was in Hungary after a working trip to southern Italy, and was planning his next trip by following the route of luxury vehicles used by the government elite "- the paper wrote.
Now, at the beginning of October, the result of Németh's travels this summer has been published on the Youtube channel of Partizán: a 10-minute video showing the similarities between the trips of OE-LEM, Lady Mrd and Seagull MRD, the Italian and Croatian holiday destinations they visited and, more importantly, the passengers in the luxury vehicles.
On board the Seagull MRD we see Lőrinc Mészáros Jr. dancing, Zsolt Barna CEO of MKB Bank, in his shirt with rolled up sleeves on the Lady MRD, and Gellért Jászai, CEO of 4iG on his way to go jet skiing. The short film also features Hungarian oligarch, Lőrinc Mészáros getting out of the plane, lawyer József Vörös, who is close to him, and Gábor Végh, owner of ZTE FC.
And at the end of the 10-minute video, there is a counter showing how many kilometres the OE-LEM, Lady MRD and Seagull MRD travelled between 21 June and 29 August 2021, and how much it cost in total, based on the vehicles' fuel and operating costs.
Written by Katalin Erdélyi, translated by Zita Szopkó. The original Hungarian version of this article is available here. 
Support independent investigative journalism in Hungary, become a patron of Atlatszo on Patreon!