Investigating and explaining the pandemic – Atlatszo publishes 2020 Annual Report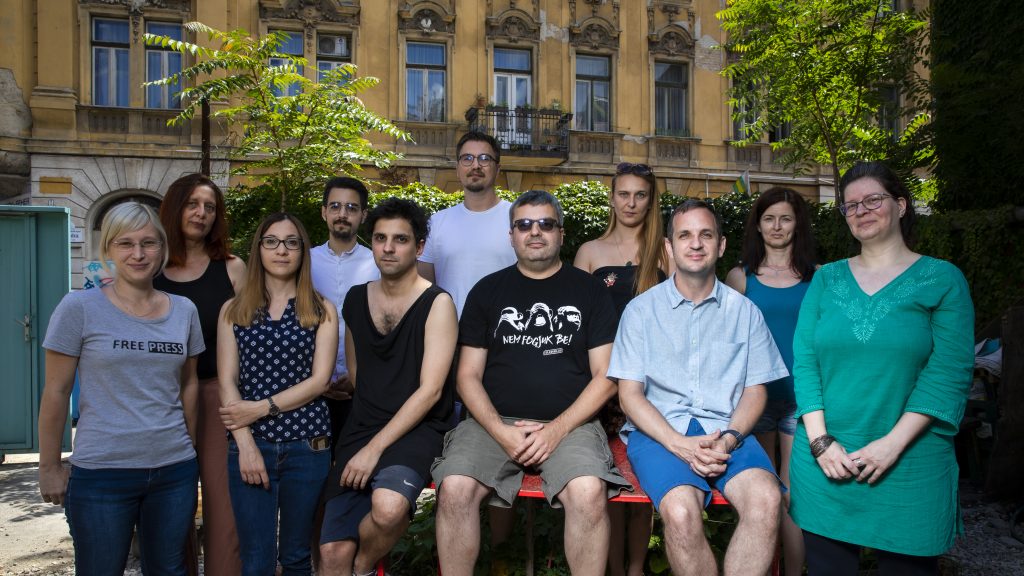 Atlatszo is a watchdog NGO and a center for investigative journalism endeavoring to promote transparency, accountability, and freedom of information in Hungary. Established in 2011, atlatszo.hu – 'atlatszo' means 'transparent' in Hungarian – produces investigative reports, accepts information from whistleblowers, files freedom of information requests and commences freedom of information lawsuits in cases where its requests are refused.  Atlatszo.hu operates a Tor-based anonymous whistleblowing platform, a freedom of information request generator for the general public, an independent blogging platform for other NGOs and independent journalists and experts, and other online services. Atlatszo.hu staff are mostly journalists, supported by video journalists, legal and IT-experts. Here are the highlights of our 2020 Annual Report.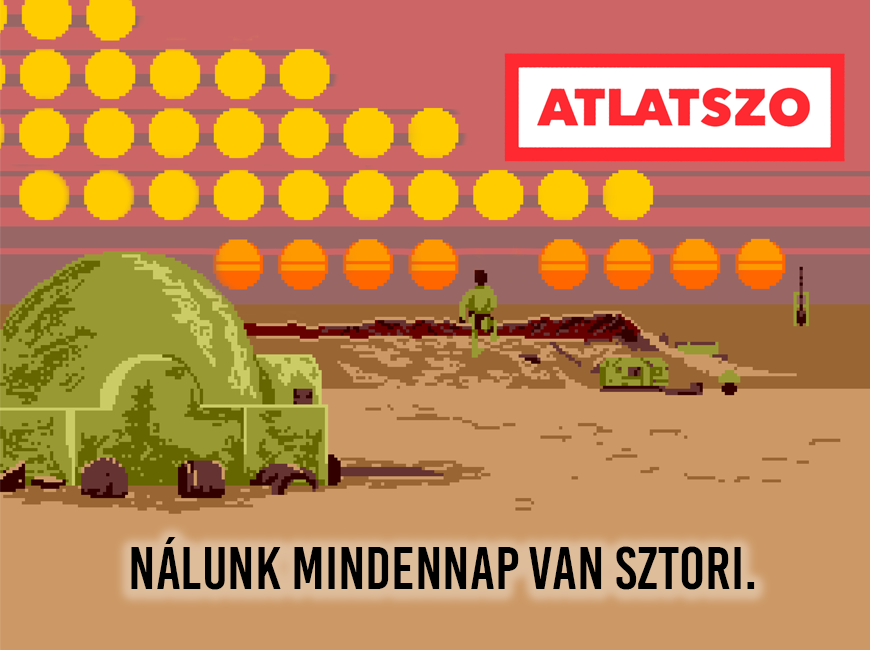 Download the full 2020 Annual Report in PDF here
Investigations and important topics
Investigative reporting on Covid-19 was in high demand in 2020 since most of the Hungarian press did not cover the pressing issues during the lockdown. We have learned if you have enough courage to report on problems during a crisis your audience will reward you. The  Covid-19-tracker 'Koronamonitor' was by far the most successful data journalism feature we ever did. This made us realise that data journalism can be very important to our work. Prior to this, we saw data journalism as a 'nice to have' add-on feature but not a necessity. This was the first case where data journalists played a central role in Átlátszó and were the most important element of our coronavirus content.
Apart from the pandemic, in 2020 we continued to investigate our "best selling topics" like the secret yachts and airplanes of the Hungarian governing elite, exposing Minister of Foreign Affairs Peter Szijjártó managing the crisis in Belarus on a luxury yacht in the Adriatic, while posting office work photos on social media. We also found out that László Szíjj, a businessman enriched by state contracts is the beneficial owner of the luxury yachts used by the government elite. Other topics we investigated in 2020 include disinformation, false narratives of domestic and foreign origin, government propaganda spending, environmental destruction and pollution, destruction of national heritage due to large-scale construction projects, investigating in the countryside, and misuse of EU funds.
Data journalism and data visualisation
2020 was a busy and sometimes overwhelming year for Átlátszó's data journalism team. The enormous quantity of data generated by the Covid-19 pandemic gave lot of work and topics to be covered. Since the Government's data release on the coronavirus was insufficient and weak on many levels, in March 2020 we decided to launch Hungary's first visualized virus-tracker website called Koronamonitor, which became an instant nationwide success and an exemplar to be followed later by some other news outlets in Hungary. The site contains the most complete and diverse statistics and the widest range of graphs, diagrams and maps on the corona outbreak in Hungary, and offers some additional features, like a data explorer, or a spread-simulator. The site was visited by 1,8 million unique users in 2020.
Camera drone project
In 2020 we continued to record and publish camera drone videos of the estates and houses of many politicians and well-connected businessmen enriched using public funds, thoroughly annoying those involved. In 2020, one of them was Gyula Balásy, who owns companies benefiting from governmental propaganda campaigns. According to Balásy, his rights to personal data protection were violated, so he first turned to Átlátszó, but when we refused to delete the footage, he took action at the National Authority for Data Protection and Freedom of Information (NAIH). According to NAIH's decision in the case, Balásy's course of action was unfounded, because domestic and international legislation allows for taking drone footage regarding public affairs as part of freedom of the press.
Later in 2020 a police investigation was launched into our recordings of combat vehicles stationed on an estate owned by a billionaire friend of the Prime Minister. In the course of the criminal investigation our journalist, Gabi Horn, was heard as witness, but it was closed down without finding any criminal act. According to a new law introduced after this case, from January 2021 taking drone videos of someone's private property without their permission becomes a criminal offence, and the publication of such a video will be considered as a qualified case. That is, journalists and publishers who make and publish such recordings could even be imprisoned.
Collaborations and partnerships
Atlatszo is a founding member of Vsquare.org, an investigative journalism project, which brings together investigative outlets from Visegrad countries (Hungary, Slovakia, The Czech Republic, and Poland) and aims at improving the quality of investigative journalism in the region. Atlatszo contributed to investigations of fraud and corruption involving EU funds, a secretive multinational ultra-conservative network influencing societies in Central Europe, and various aspects of the Covid-19 pandemic.
The Sarajevo-based Organized Crime and Corruption Reporting Project (OCCRP) was a very important partner for Atlatszo in 2020. This year we cooperated with OCCRP investigating Europe's Covid-19 spending spree, and medical supplies of dubious quality purchased by the state in response to the pandemic. The Investigative Dashboard managed by OCCRP contributed research and flight tracking records to Atlatszo's investigation into luxury yachts and private jets registered abroad, and secret flights of the Hungarian Air Force.
Black Waters was a hybrid investigative-research and advocacy project led by the Center for Media, Data and Society of Central European University that responds to the need for engaging reporting on environmental damage, corruption and the consequences for social justice in Central and Eastern Europe. Atlatszo investigated the hazardous waste deposit at the red sludge reservoirs in Almásfüzitő in the framework of this project.
The Open Information Partnership is a diverse network of established organisations and individuals across Europe working in open, independent, fact-based reporting and countering disinformation of foreign and domestic origin. In 2020 Atlatszo continued to work together with the network to research and expose false narratives invented and/or distributed in Hungary.
Atlatszo and Atlatszo Erdely (Romania) are closely cooperating in multiple projects, including tracking Hungarian state subsidies in the neighboring countries, which in 2020 was supported by an IJ4EU grant for crossborder investigative journalism.
In 2020 Atlatszo started a collaboration with the conservative weekly paper Magyar Hang to publish a print supplement once a month, which contains a selection of the most important Atlatszo stories and infographics.
Legal matters
The year 2020 brought a new phenomenon, one that is know as SLAPP (strategic lawsuit against public participation), i.e., a series of lawsuits intended to censor, intimidate, and silence critics by burdening them with the cost of a legal defense until they abandon their criticism or opposition. After we have publicized, together with the Magyar Hang (an independent online and print outlet), one of our most-read article proving that Sándor Németh, founder-reverend of the Faith Church, took over majority ownership in opposition-leaning TV channel ATV secretly, assisted by an offshore company registered in Liechtenstein, they have initiated several legal procedures against us, in which five out of six judicial decisions ruled in favour of Magyar Hang and Atlatszo so far.
Blogging platform
In addition to Így írnánk mi, a constitutional law blog authored by Atlatszo lawyers, most recently a new legal blog was launched by Atlatszo, called Strasbourgi Figyelő ('Strasbourg Monitor') that is summarizing and explaining the most important decisions of the European Court of Human Rights (ECHR). Until December 31, 2020 not less than 120 cases were summarized in plain Hungarian language on this site, thus becoming a well—known source of the ECtHR caselaw among professionals. Ferenc Kőszeg, retired founding president of the Hungarian Helsinki Committe also started his new blog on our platform in 2020.
FOI request generator
Kimittud is an easy-to-handle online tool for citizens who wish to obtain information from government departments, agencies and state-owned companies. It's a simple concept: citizens use the website to request information and the replies are recorded on the website for all to see. Historical requests, along with any resulting correspondence, are archived publicly online. Since its launch in 2012, Kimittud has enabled more than 16,000 freedom of information requests with more and more citizens are discovering its power.
Audience
In 2020, atlatszo.hu reached 1,8 million readers (+50% compared to 2019), while the blogs (subdomains) of Atlatszo had an audience of 2,9 million (+23%). The monthly regular activity on our websites is indicated by 600,000-1,400,000 unique page views via Google Analytics, or 15% of daily internet users of Hungary at least once a week (Medián Research). Our Facebook posts were seen by 2,1 million users and the atlatszo Facebook page reached 112,000 followers (+10%) by the end of the year, remaining an important source of traffic on the website.
Impact
Newsworthy stories published by Atlatszo get picked up by other media, print and online publications, as well as radio and television, including prime time news broadcasts. Atlatszo was quoted, referred to via its publications or was mentioned 2,804 times (-8% compared to 2019) in 2020 in Hungarian online, print and electronic news media, in connection with more than 500 news topics. In 2020, the pro-government media continued to offer little to no coverage to Atlatszo's investigations (IMEDIA Media Analysis).
Just like in the previous years, some of Atlatszo stories and features were noticed and quoted by international media outlets in 2020.
The editors of Datajournalism.com selected Atlatszo's Covid-19 tracking website Koronamonitor to the top 10 data journalism projects which made an impact in 2020. Our data activities regarding the coronavirus pandemic deserved a profile article by the European Journalism Center.
Atlatszo's investigation into the Foreign Minister of Hungary vacationing on a tycoon's yacht was reported by Reuters and DW. The police investigation into Atlatszo's camera drone recordings was reported by AFP, while The Economist mentioned us in a feature article about censorious governments abusing fake news laws. Our investigations of how oligarch Lőrinc Mészáros became the richest Hungarian was mentioned in Süddeutshe Zeitung. Our data gathered on propaganda spending by the Hungarian Government was quoted in Politico and Haaretz.
Atlatszo's FOI lawsuit against the Ministry of Foreign Affairs and Trade resulted in official records proving that President Donald Trump's acting director of national intelligence, Richard Grenell, worked as a paid publicist for a foundation funded by Hungary's increasingly authoritarian government – the story was quoted by Global Voices, Responsible Statecraft, ProPublica, DefenseOne, and even the Washington Post.
Atlatszo journalists were quoted multiple times in the foreign press, including in The Christian Science Monitor's podcast titled "From democracy to authoritarianism: Orbán's Hungary", in DW's articles "Viktor Orban's dangerous export of ideologies" and "Ungarn – Masken, Medien und Minderheiten", and BIRN's feature story about freedom of information curbs in Hungary. We have been interviewed about crowdfunding media outlets by AFP, and the deteriorating situation of media freedom in Hungary by VOA.
Funding
Atlatszo is financed by nonpartisan and non-governmental sources; we do not accept money from Hungarian state institutions, political parties and affiliates. Individual donors – more than 5,000 private citizens – are contributing significantly. Crowdfunding is very important to us; we regularly campaign our readership to donate. Microdonations and personal income tax 1 percent offered accounted more than 60% in the 2020 budget. The rest came from international institutional donors.
Download the full 2020 Annual Report in PDF here