We must keep our faith in the Republic – Atlatszo publishes 2019 Annual Report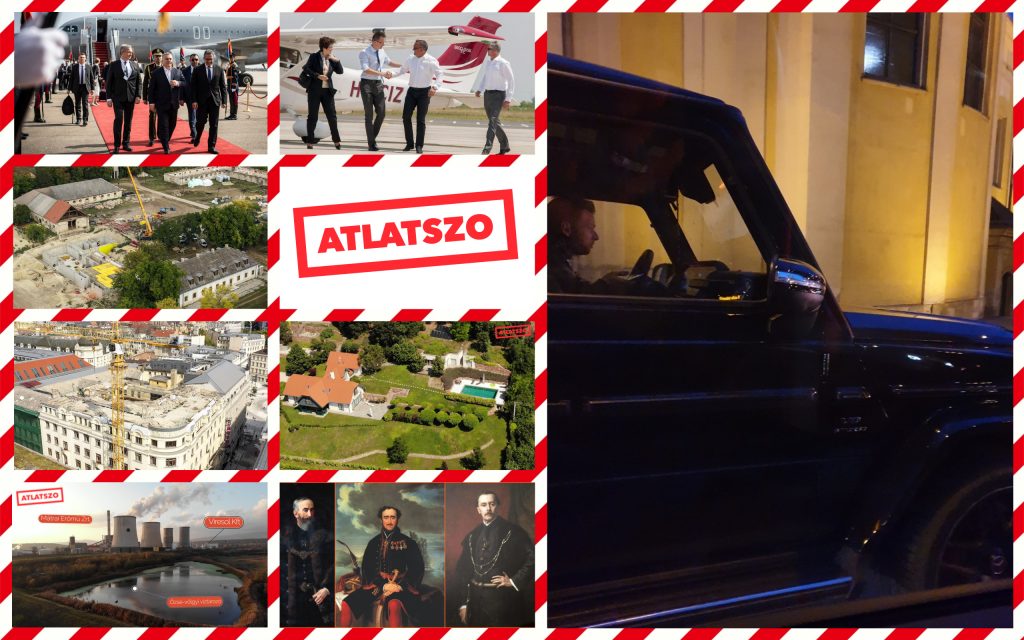 Atlatszo is a watchdog NGO and a center for investigative journalism endeavoring to promote transparency, accountability, and freedom of information in Hungary. Established in 2011, atlatszo.hu – 'atlatszo' means 'transparent' in Hungarian – produces investigative reports, accepts information from whistleblowers, files freedom of information requests and commences freedom of information lawsuits in cases where its requests are refused.  Atlatszo.hu operates a Tor-based anonymous whistleblowing platform, a freedom of information request generator for the general public, an independent blogging platform for other NGOs and independent journalists and experts, and other online services. Atlatszo.hu staff are mostly journalists, supported by video journalists, legal and IT-experts. Here are the highlights of our 2019 Annual Report.
Download the full 2019 Annual Report in PDF here
Audience and impact
In 2019 our websites reached a regular readership of 500,000-900,000 unique page views monthly (Google Analytics), or 15% of daily internet users of Hungary at least once a month (Medián Research). Our main Facebook page reached 101,000 followers by the end of the year.
Atlatszo was quoted, referred to via its publications or was mentioned 3,065 times in 2019 in Hungarian online, print and electronic news media, in connection with more than 500 news topics. 69 of these mentions were discrediting Atlatszo, what means that the number of propaganda attacks have significantly decreased compared to the previous year (2018: 296). Most of the derogatory news pieces were mentioning Atlatszo in connection with George Soros, who is still a main target for the government-funded media in Hungary. In 2019, the pro-government media continued to offer little to no coverage to Atlatszo's investigations (IMEDIA Media Analysis).
Several Atlatszo stories were noticed and quoted by international media outlets in 2019. Our investigations about fraudulent use of EU subsidies in Hungary was quoted or featured by The Economist and VRT and AP and ZDF and Hromadske. Our reporting on the pleasure boat collision which killed 28 tourists on the Danube in Budapest was quoted by Reuters.
Atlatszo was also frequently mentioned and featured in articles and reports about free press undet threat in Hungary: Nieman Reports and The Atlantic quoted our research into Hungarian governmental propaganda spending, Index on Censorship and TPI and Foreign Policy and Info.cz interviewed us about restrictions on media freedom. The Global Investigative Journalism Network published our article about how we investigated the private yacht and luxury jet of the Hungarian governing elite. Atlatszo was also featured in the DW Akademie publication "After the Scoop" which showcases nine media outlets from across the globe spearheading investigative reporting.
Atlatszo director Tamás Bodoky was attending and speaking at the 11th Global Investigative Journalism Conference in Hamburg, the Informationsfreiheit und Journalismus Symposium in Potsdam, the Festival Piauí de Jornalismo in Sao Paolo, the FT Future of News Europe conference in Amsterdam, and the Prague Media Point conference in Prague. Financial manager Krisztina Zala was attending the AlaveteliCon in Oslo, and the Civitates conference in Brussels.
Data journalist Attila Bátorfy was attending the DataHarvest conference in Mechelen. Staff journalist Gabriella Horn was attending the Protecting Journalists in the EU conference in Brussels, a GlobSec training in Bratislava, and the Tackling Disinformation in the Era of Digital Media conference in Zagreb. Atlatszo co-founder Ákos Maróy was attending the NewsGeist conference in Athens. Tamás Bodoky, Attila Bátorfy, and Zoltán Sipos of Atlatszo Transylvania were attending the OCCRP annual conference in Riga.
Data journalism and data visualisation
In 2019 our full profile data and visual journalism team ATLO produced and assisted data-driven reporting on corruption and public affairs. Our most notable data-driven feature was about the Hungarian Air Force's suspicious routes in Panama, Dubai, Las Vegas, Malta and the Canaries. Our most popular data journalism articles were about the sponsors of the Prime Minister's football club, the pro-government news media, and the historical ranking of Hungarian billionaires. We did two data projects on how to visualize properly election results without manipulating the readers. We created further 32 standalone projects on historical, scientific or urban topics, and two developments. Many of ATLO's visualization projects were picked up by mainstream news outlets, and they were showcased at the CEU's Data Stories Exhibition.
Legal team
2019 was the year of the local elections in Hungary, and it helped us to promote our freedom of information agenda. Our lawyers worked with two other Hungarian NGOs (K-Monitor and Transparency International Hungary) in the "Ez a Minimum" (This is the minimum) project: the minimum requirements for the transparency of municipalities was endorsed by more that 400 nominees of the October municipal elections. Since than, dozens of decrees were adopted by municipalities based on a draft proposal authored by Atlatszo lawyers.
In addition to Így írnánk mi, a constitutional law blog authored by Atlatszo lawyers, in March 2019 a new legal blog was launched by Atlatszo, called Strasbourgi Figyelő ('Strasbourg Monitor') that is summarizing and explaining the most important decisions of the European Court of Human Rights (ECHR). Our aim is to present the decisions in an accessible way that is useful and interesting for both lawyers and the general public in Hungary. Strasbourg Monitor is focusing on recent decisions of ECHR and describes cases where a decision was made the previous week.
FOI request generator
Kimittud is an easy-to-handle online tool for citizens who wish to obtain information from government departments, agencies and state owned companies. It is everyone's right under the freedom of information laws of Hungary to request information from any public body who are then legally obliged to respond. Therefore, we  created a Hungarian version of alaveteli.org's freedom of information request generator. It's a simple concept: citizens use the website to request information and the replies are recorded on the website for all to see. Historical requests, along with any resulting correspondence, are archived publicly online. Since its launch in 2012, Kimittud has enabled more than 13,000 freedom of information requests with more and more citizens are discovering its power.
Funding
Atlatszo is financed by nonpartisan and non-governmental sources; we do not accept money from Hungarian state institutions, political parties and affiliates. Individual donors – more than 3,000 private citizens – are contributing significantly. Crowdfunding is very important to us, we regularly campaign our readership to donate. Microdonations and personal income tax 1 percents offered accounted more than 60% in the 2019 budget. The rest came from international institutional donors.
Download the full 2019 Annual Report in PDF here