Pro-Orban forces take over news channel, cancel a dozen shows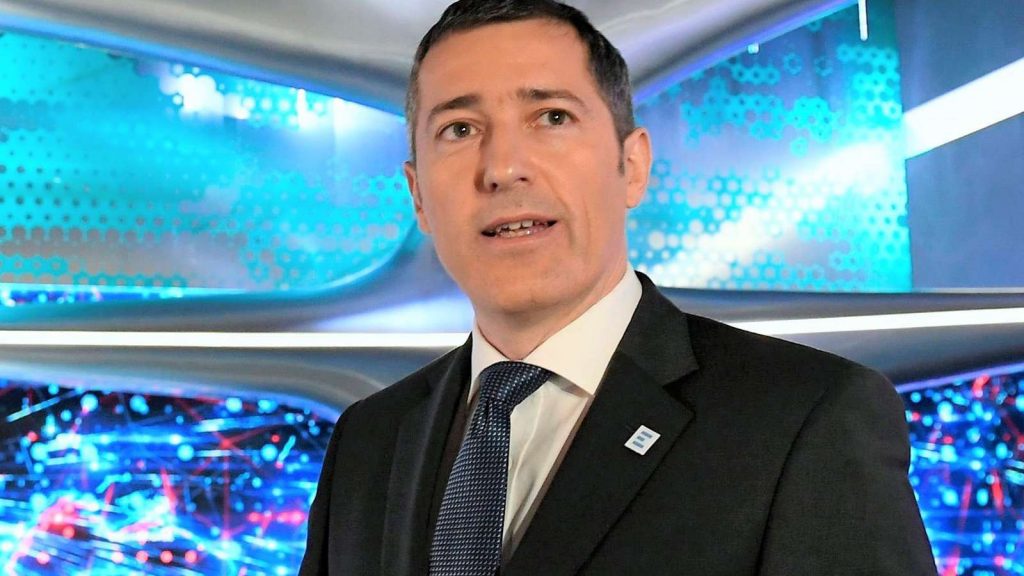 A television news channel is the latest casualty of the 'media war' in Hungary: the new, pro-Orban owner of HírTV arrived in the studio on Wednesday, called a staff meeting and announced new, pro-Orban editorial leadership. Twelve shows will be cancelled, and the investigative programming is suspended indefinitely, Atlatszo learned.
HírTV was owned by Lajos Simicska until very recently. Simicska – as Atlatszo has also reported – was a long-time friend of PM Viktor Orban and was a key figure in the success of Fidesz. Simicska was working behind the scenes on the business side of Fidesz, getting wealthy in the meantime by winning contracts for many huge public tenders (highway construction, for example).
The businessman and Orban fell out some time in 2014 and completely broke off all relations in early 2015. That was the time when Simicska's media portfolio – including HírTv – became critical of the Orban government.
The war between Simicska and Orban ended recently, with a total surrender of Simicska. It was announced that Simicska was selling all his businesses to former business partner Zsolt Nyerges. Simicska's daily paper, Magyar Nemzet, and his weekly magazine, Heti Válasz, have already been shut down, but HírTV was operating as usual until this week.
This lasted until Wednesday, when Nyerges went to HírTV's headquarters, called the staff meeting to announce that the channel would be changing leadership. The editorial chief is going to be Gábor Liszkay, a media figure loyal to Orban.
Deputy CEO Péter Szikszay announced in government propaganda paper Magyar Idők that 12 shows and/or news programmes would be cancelled.
Atlatszo learned from Szikszay which shows will go first. He sent us the list, but stressed that it does not include all 12 shows to be cancelled because he 'could not remember them all' at that moment.
Here is the list he could remember:
Reggeli járat – the morning show
Szamizdat – an evening talk show with news editors
Egyenesben
Szabadfogás
Peron
Tantusz
Privátszféra
Nem Gyenge – a show where women react to the news of the day or the week
Atlatszo also asked Szikszay what would happen to the investigative programme of the television, called Célpont.
Szikszay said the future of the investigative show is unclear at the moment. Its production will be suspended for the time being. He stressed that the entire Célpont show was started based on his idea in 2005 and that it was stopped in 2015 when Simicska and Orbán fell out and HírTV's political orientation was changed.
Célpont was re-started some time later and Szikszay thinks that the new staff produced a few 'remarkable' shows but in general he thinks that he and his old team did a better job.
Written by Babett Oroszi
English version by Anita Kőműves, editing by Clare Humphreys
You can read the original, Hungarian language story here.
In the opening picture: Péter Szikszay Photo: Népszava