Atlatszo.hu tracks oligarchs in the sky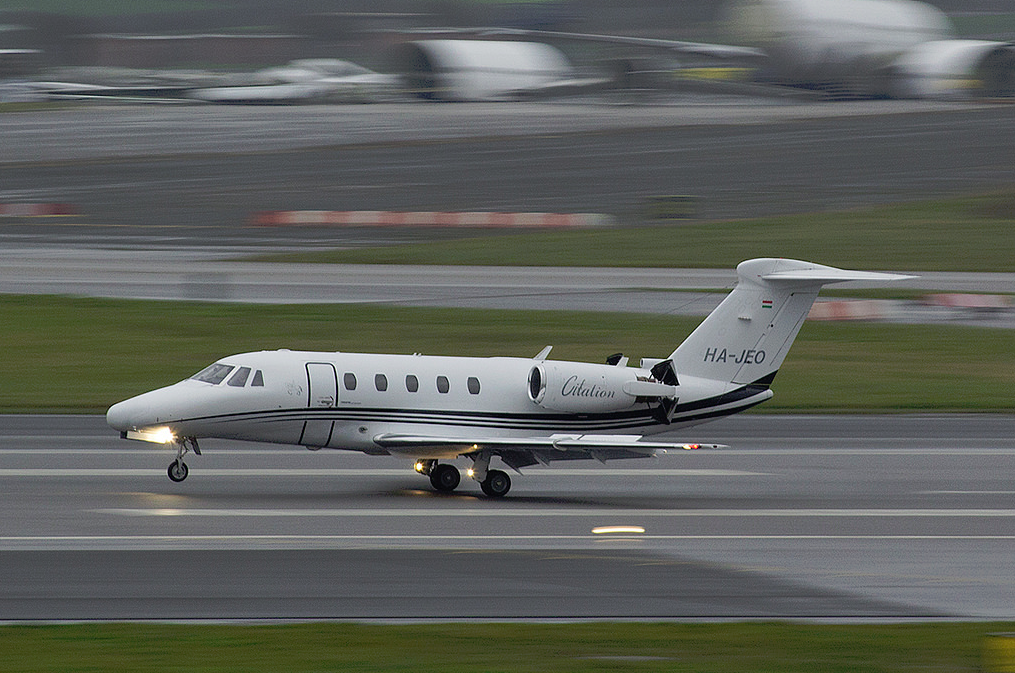 The trips taken by private jets by some of the elites in Hungary's business and political life map out interesting prospects about the background deals that are being hammered out. Atlatszo.hu tracked some of these aircraft to make interesting findings and connections.

Atlatszo.hu has revealed time and time again that the political and its preferred business elite are intertwined through a multitude of channels, we now found another area that supports the connections, namely the use of private aircraft.
We have already covered Joelle Mamane and Marie-Laure Aflalo and their friendly relationship with government circles. It turns out, they also have a private jet stationed in Hungary. They are partners to Andras Tombor, media entrepreneur, a well-established vendor to movie czar and television station owner Andy Vajna.
The company that owns Mamane and Aflalo's seven-seat jet flying under the HA-YFJ identifier lists as one of its directors Tamas Rakosi, a wealthy media contractor who is also a partner to Vajna's interests.
The registered operator of the jet is Fly-Coop Kft, which earned itself coverage recently, when it provided a helicopter that took propaganda minister Antal Rogan and his wife Cecilia to a countryside wedding. After the outrage towards the exuberance that Rogan enjoys in his private life despite formally not having the means, he first tried to deny the event altogether. When photo evidence emerged, he claimed the helicopter trip was an in-kind payment by one of his wife's business partners.
Fly-Coop nonetheless has extensive additional ties. It can be traced back to the dealings of the prime minister's closest family, not to mention a partnership with Valton-Sec, the government's favorite private security firm.
Based on the flight logs for the Beechjet, it is used almost exclusively, for taking Rakosi back and forth between Budapest and Brussels. This led to speculation that occasionally, powerful political figures hitch a ride as well. Online flight trackers show that besides the Charleroi airport in Brussels, the Breechjet's passengers also touch upon financial centers like Zurich and Luxembourg.
There are others in the airplane game. A firm linked to OTP Bank owns a Falcon 900, which can seat 18 people and officially costs $40 million. The bank often loans out the jet and it is fairly common knowledge that politicians, including the likes of Prime Minister Viktor Orban occasionally use it for travels. Government officials still argue that this is cheaper then actually buying and maintaining a plane, even though each official trip costs the budget considerable sums of money. Furthermore, there are times when the reason for the trip isn't official, Orban likely used it to watch a football game last year in France, or visit Switzerland.
Similar circles that own planes and hand out apparent favors in the form of transport also connect to shady places, including business empires in rural Hungary that can be traced to the illegal oil peddling practices that were the primary operating area for the criminal underworld and had major political involvement as well in the 90's.
Original article in Hungarian
[sharedcontent slug="hirdetes-english"]