Celebrity politician can't put a foot wrong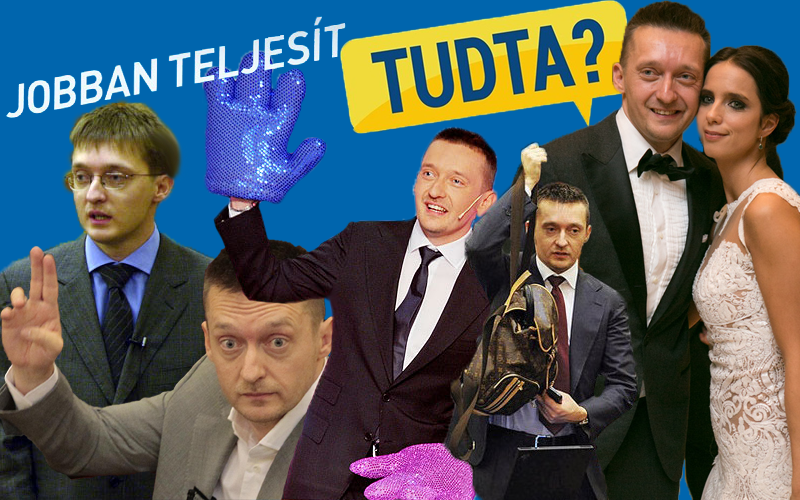 Antal Rogan is a controversial figure, even fellow members in his governing Fidesz party often dislike him. Nonetheless, he has stuck it out over the years, increasing both his power as well as his wealth to the extent that he has easily weathered corruption affairs that should have resulted in his immediate political demise. Needless to say, he is currently in a top ministerial position leading the prime minster's cabinet.
Antal Rogan is currently minister in charge of the prime minster's cabinet office, a high-level office deciding on strategic communication, after years of climbing the ranks to reinforce his position as one of the best known faces of national politics. Atlatszo.hu took a look at his career as well as a sequence of suspicious cases that have corruption written all over them, yet failed to tackle his ascent.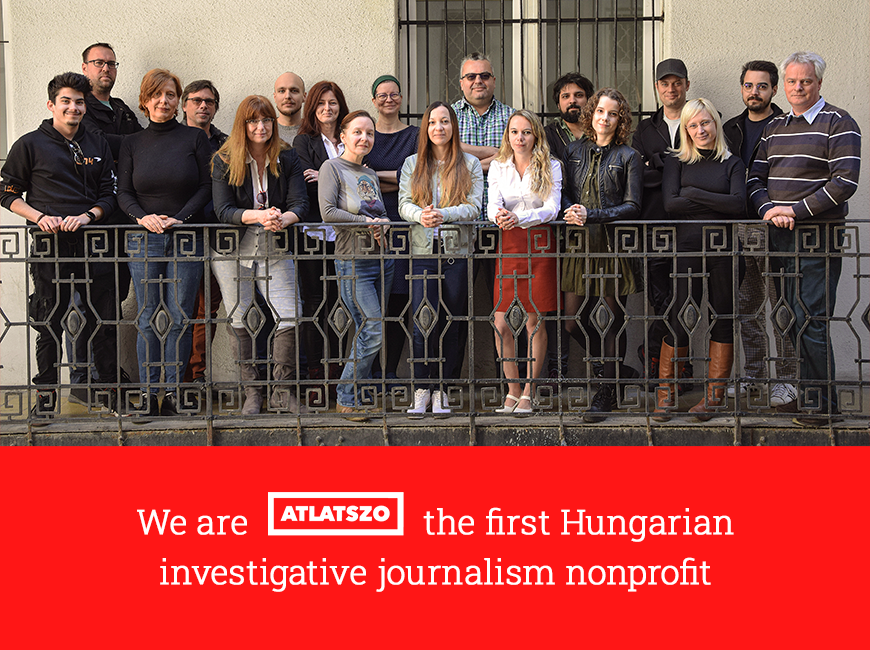 Rogan joined the ranks of Fidesz at a very early stage, shortly after the end of socialist rule in Hungary. He made friends and got leadership roles in Fidelitas, the youth platform of the party that to this day remains the testing field for the up-and-comers. Many of his friends who aided his career were also in Fidelitas.
Rogan served as a member of parliament, then pursued politics on a local level, as mayor of a central Budapest district where his influence is still felt. After his Fidesz stormed to a supermajority win in 2010, he went national again, leading the party's group of representatives in parliament, and was recently appointed minister.
Over the years, his character also changed. From am image of a reticent background worker, starting out from a distant town in the countryside, he has become a celebrity, often appearing in the tabloid media along with his second wife, who also enjoys the spotlight and showing off their now lavish lifestyle that is in no realistic relation with the money he should legally be receiving as his salary. He even got away with starting a second family, which is something that his conservative camp normally frowns upon. During his political career he gained plenty of experience as the head of parliament's economy committee, a post that has benefitted him extensively in making connections with the right people.
Rogan's career is lined with several scandalous cases, some of which could and should possibly have criminal repercussions. In the early days when he was active as a Budapest politician he was close to his friends winning a $17 million IT contract. He was tied to the Kulcsar affair, one of the biggest white-collar crimes in the history of modern Hungary that centered around an embezzling broker, who allegedly had connections with many politicians. Rogan was never thoroughly scrutinized and no harm came to his ambitions.
His home in one of the most luxurious residential gated communities in Budapest forced him to revise his annual wealth disclosure twice, because the size for his apartment that he declared was way off from the actual span of his home. The Pasa Park, as the area is known, is a collective of the beneficiaries of the current system, several politicians, state leaders, company executives and oligarchs live there as neighbors. One of them happens to be a public relations consultant, who is scoring big on state contracts.
Atlatszo.hu has given extensive coverage to the suspicious handling of municipally-owned property in downtown Budapest, the districit where Rogan established himself. He was in office during the time of several sales. The matter received wide coverage when an opposition politician started poking around. Authorities are in no hurry to investigate, no suspects have been identified so far. The property matter also links to Arpad Habony, the prime minister's unofficial but very influential advisor, who is a known associate of Rogan and who resided in valuable downtown property thanks to his mayor friend, which was decorated with paintings borrowed from the Museum of Fine Arts.
Rogan's name has also come up in relation to even more dangerous matters. Mobster-case defendant Tamas Portik claimed that Rogan once accepted a bribe worth €10 million from him. His testimony in court prompted no response. Another important underworld figure, Laszlo Vizoviczki's criminal investigation also saw claims that Rogan would only grant operating licenses ahead of the summer season to bars and outside party venues if they paid up.
As it turns out, he is also heavily involved in the trade of so-called settlement bonds. These allow any foreign nationals willing to pay a certain sum and leave it untouched for a few years to buy Hungarian, and therefore EU citizenship. The agents overseeing the distribution were picked by the economy committee that Rogan led for several years, without any hint of transparency regarding the reason why the sellers were picked.
So far, Rogan seems invincible. It is not uncommon for a politician to get away with living well above what their officially recorded means would allow. However, he is able to continue work as a minister now, even though his name has come up several times in relation to organized crime.
Your support matters
Atlatszo.hu is financed by nonpartisan and non-governmental sources;
we do not accept money from state institutions, political parties and affiliates.
We rely on support from readers. Donate here.