Investigative journalist who first exposed the son-in-law of PM Orban is now a truck driver in Europe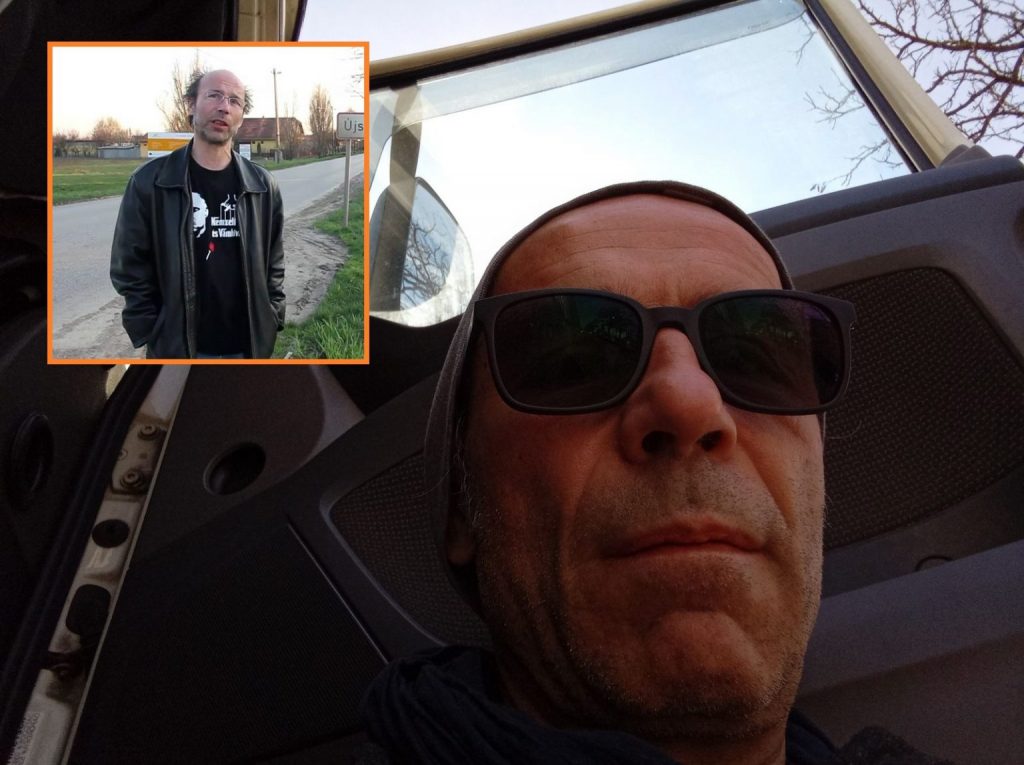 András Becker worked as a journalist and editor at Átlátszó between 2012-2019, and authored the first investigative stories on the public procurement successes of Elios Innovativ Zrt., which was partly owned by István Tiborcz, the son-in-law of Prime Minister Viktor Orbán. Despite that the EU Anti-fraud Office OLAF later confirmed his findings, our former colleague quit journalism in 2019 and left the country to work as a truck driver in Europe. Interview.
Atlatszo: When and how did you get involved with the company of the Prime Minister's son-in-law? How did you come across this subject?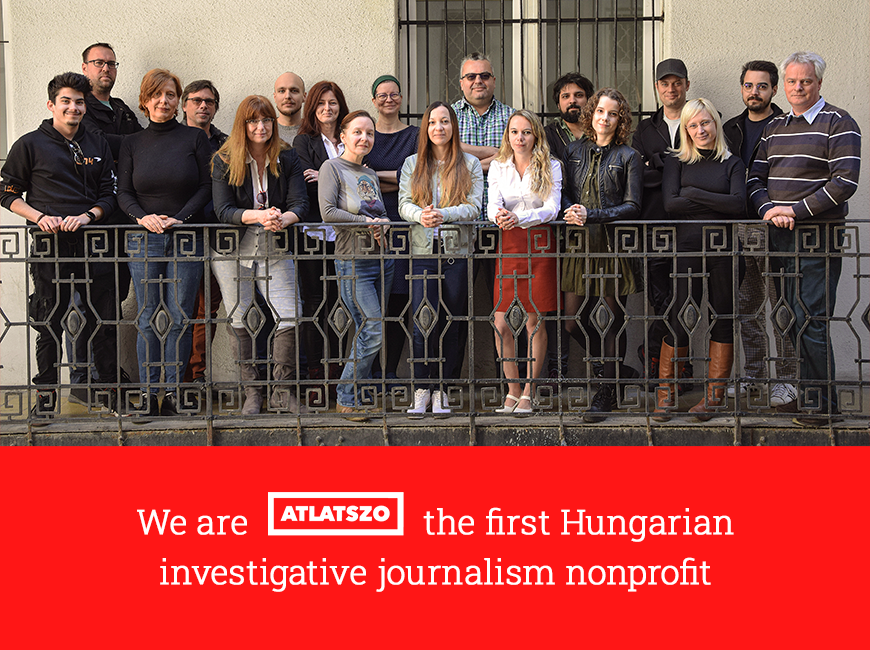 András Becker: The very first reader tip, was the story of the solar entrepreneurs. But even before that, in September 2013, I wrote an article about Elios: after Közgép's investment into István Tiborcz's company, Elios' revenues jumped threehundredfold in two years. Then I was approached by an engineering company working on the University of Szeged's solar power plant project as a supplier and subcontractor to Elios. This company did nearly 90 percent of the work, but Elios refused to pay them for bogus reasons. The engineers filed a lawsuit and István Tiborcz had to testify in the proceedings.
Asianet Hungary Kft. sued Elios Innovatív Zrt (formerly called E-OS Innovatív Zrt.) main contractor of a solar energy plant's construction at University of Szeged for not paying their work. CEO of Elios Innovatív Zrt is István Tiborcz, son-in-law of Viktor Orban, and the company is owned by Fidesz-related oligarchs, Lajos Simicska and Zsolt Nyerges.
In October 2013, I wrote again about the Elios miracle: I looked in more detail at how a company founded in 2009 could go from nothing to over HUF 3 billion in public procurement in three years. How, without references, capital and human resources, it is possible to win hundreds of millions of euros in public procurement in an industry where competition is fierce even between capital-rich companies with strong experience and contacts.
Why did you find this then completely unknown topic interesting?
In 2013, it was already apparent that this company, with no track record and a very thin professional and economic base, was taking the market by storm, not only in street lighting, but also in the so-called household-scale, small-scale solar power market, which is subsidised with EU money. The Szeged solar power project was part of this. Elios was the most expensive bidder in the tender – but they won the project because the public procurement authority, which was already controlled by the governing party, declared them the winners. Elios did not actually do any work on the project, and almost all they did was to document it. Nevertheless, the company that de facto carried out the work was not paid.
I still think the whole process is very typical – from the public procurement tricks to the way they have blackmailed the engineering firm that did the work flawlessly. They were liable for VAT on the goods and services incorporated into the project, which they were unable to pay, because they invoiced but Elios did not pay. In the meantime, of course, they have also received offers to hand over the company. Anyway, I don't know how the story ended – they were terrified from the beginning, we had super-conspiratorial meetings, then they disappeared, and a few weeks later they sent a message through their lawyer that it was over. It's not hard to guess what happened.
At the end of 2014, we published an article with Babett Oroszi, in which we showed that in at least two thirds of Elios' street lighting projects, the preparation, management or control of the tender was carried out by one of Endre Hamar, Tiborcz's most direct business partner's companies. This led to a minor scandal, an interpellation in the Parliament, and then a police investigation, both of course without results.
The so-called Elios scandal has put István Tiborcz, the Hungarian prime minister's son-in-law in the centre of public attention in the past few weeks. The controversies and corruption accusations connected to the street light modernisation programs put Tiborcz into the limelight, but independent media has been covering this story for years.
In 2015 you wrote a story titled "The public procurement works of Elios Innovative Ltd. in the light of OLAF fraud indicators". Was the EU Anti-Fraud Office investigation already underway at that time?
I don't know, maybe, but I was not aware of any such investigation at the time. But the fraud indicators for public procurement were publicly available, and I looked at the winning tenders of the Tiborcz company in the light of them. But the fact is that quite a few of the 'red flags' presented at the time were echoed in subsequent OLAF reports. In any case, the Elios affair was already on the agenda at the time – this was the period when Orbán was being harassed quite a lot about the billions of euros that had been channelled to his son-in-law. But then, somehow, the public got used to that too.
People close to Hungarian Prime Minister Viktor Orban have a tendency to benefit unduly from state contracts. Atlatszo.hu took yet another look into how the company of Orban's son-in-law receives a fortune in state funding, in ways that the international literature says should have raised a number of red flags, several times over.
In the media, this story tends to be presented with a focus on theft, even though the 'externalities' of this theft are much more destructive than the HUF 400 million used to bring down an innovative engineering company, for example. In Western Europe, you can physically see that this is a booming sector – there is hardly a small town on the outskirts of which there is not a small 'industrial park' of these small-medium sized companies.
After that, there was silence again for a few years, until 2018, when the results of the real OLAF investigation were announced.
Everything we wrote in 2015 about the wrongdoings of Elios was confirmed. What everyone may remember is that the government then took the bills out of the EU's Environment and Energy Operational Programme project and paid for the whole thing with Hungarian taxpayers' money instead.
During the investigation, OLAF looked quite thoroughly at the documents generated by the projects, asked questions to the municipalities and even conducted personal interviews. The report was not made public, but the relevant chapters were sent to the municipalities concerned. We have tried to obtain these OLAF letters through data requests. Not with much success, but in the case of the city of Hatvan, for example, we obtained the key findings of the report through a local council member.
News broke in January that the European Anti-Fraud Office (OLAF) finished a two-year investigation into EU-funded street light modernization programs in Hungary. OLAF found that there were serious irregularities and possible conflict of interest concerning 35 such contracts, all won by Elios Zrt., a company formerly co-owned and led by prime minister Viktor Orban's son-in-law, István Tiborcz.
By then, many journalists were already working on the Elios case – it was becoming increasingly clear that OLAF had confirmed almost all of our earlier findings. It became clear, that the Prime Minister's son-in-law had been paid off through a centrally organised fraud scheme. This was Tiborcz's 'first million dollars', which is no longer appropriate to talk about, especially when, for example, he jointly owns a bank with the Hungarian state.
In 2018, we had another major project about Elios. With cameramen Ákos Baranya and Gergely Pápai, we went to all the affected towns, measured luminosity and documented that in many places these towns were really dark. We shot for four or five nights, we started in the evening and worked until the morning – it was tough, but worth it. We also shot in Gyál, where local civilians took us to the most critical places. All the threads converge: this recent success in the European court, the fact that OLAF has to publish their report about Elios, is mainly thanks to these locals.
A közvilágítás Tiborczék után – drónfelvételen 23 éjszakai város from atlatszo.hu on Vimeo.
But then you quit your job at Atlatszo, quit journalism and basically left the country. What made you so fed up?
My last story in 2019 was not about the case itself, but about the second investigation. That it could obviously not have been a mistake, a misunderstanding or an oversight on the part of the National Bureau of Investigation or the Pest County Prosecutor's Office supervising the investigation that the second official investigation did not find any criminality in the Elios case. The article proves point by point that the investigating authority has sabotaged the investigation.
My last story was an indictment of the prosecution service, the text explicitly accuses the investigating bodies of a crime, claiming on the basis of facts that the connections discovered by OLAF could not have been ignored by the prosecution service.
István Tiborcz, the Hungarian prime minister's son-in-law entered the exclusive club of the 100 richest people of Hungary. Moreover, with…
We were expecting the prosecution to sue for defamation, breach of the right to a good reputation, and so on. There is little else they can do, given that a newspaper is alleging that they were accessories in a cover-up of a series of crimes. That would have been wonderful, because it would have meant that the prosecution would have had to answer our questions in the public eye of justice.
It did not, the prosecution remained silent – and the independent press had a role to play in allowing it to do so. There were more than 100,000 shares and likes on the article, and quite a few colleagues congratulated me personally. By comparison, not a single media outlet has quoted this article or even mentioned it. In doing so, the prosecution's job was made very easy, wittingly or unwittingly. This confirmed my decision, which I had already taken earlier, that I no longer wanted to be involved in this.
You don't regret quitting journalism since then?
No. I thought, and I still think, that investigative journalism in Hungary has been reduced to an entertainment industry. Because the cases that are uncovered have no meaningful effect or impact. Paradoxically, it even serves the stability of this regime, because it gives a kind of emotional satisfaction. We can fret about the cases and stories, and bang on the table about what is going on here again. But if one has a minimum capacity for self-reflection, one cannot ignore this trap, this paradox.
Of course, a thousand other considerations are possible and legitimate, and these are not new moral dilemmas, but perhaps they are more acute now – I certainly could not decide otherwise.
What are you doing now? Is it less stressful?
I work as a truck driver in Europe. It's a job that requires a high stress tolerance, but it's also like driving around the world in a camper van. True, it's 40 tonnes and 17 metres, with all that that entails. Every day there's some unexpected difficulty you have to deal with. So, if you can't handle the constant uncertainty, I wouldn't recommend it.
What do you think about what has happened in Hungary since you got out?
MP Ákos Hadházy is a hero, he's relentless in keeping this thing going. Every week he really comes up with some story that should lead to the downfall of ministers, or at least county government commissioners and senior officials. I do not know how he can stand the absurd farce that Hungary has become. I observe the work of those who are still involved in investigative journalism with respect and understanding.
Written and translated by Tamás Bodoky. The original Hungarian version of this interview is available here.
Hungary. What do you know about Hungary? from atlatszo.hu on Vimeo.