New report on Hungarian governmental influence in foreign media with contributions of Átlátszó and Átlátszó Erdély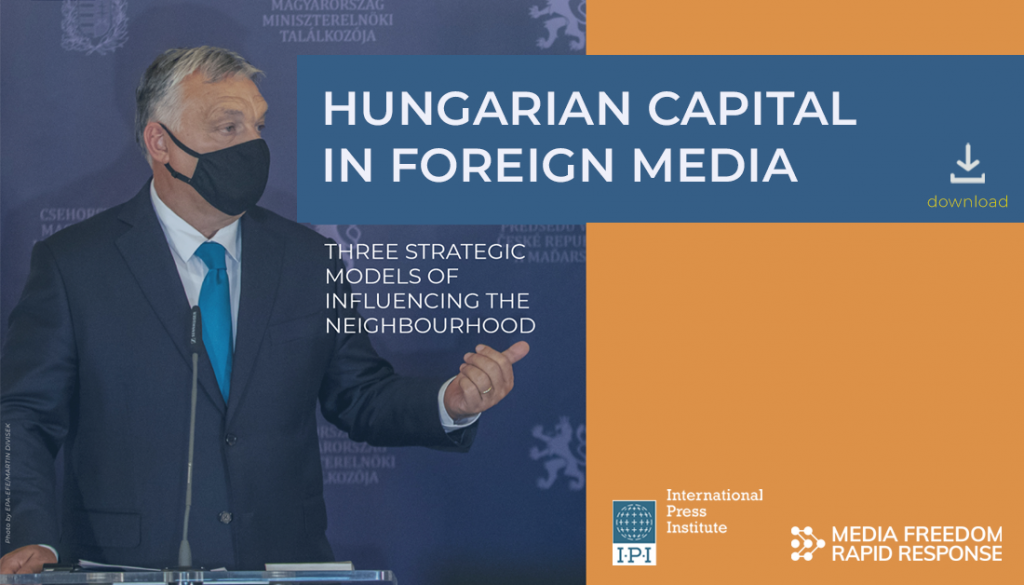 The International Press Institute (IPI) publised a new report that explores the presence of Hungarian money invested into foreign media and the implications for the spread of Viktor Orbán's "illiberal" model of media control. The study titled "Hungarian Capital in Foreign Media. Three Strategic Models of Influencing the Neighbourhood"  focuses on examining how, where and for what purpose Hungarian money is being invested into foreign media, for example in Slovenia, North Macedonia and Hungarian minority communities outside the borders. The articles were written by regional media experts and investigative journalists, with the contribution of Átlátszó and Átlátszó Erdély.
On April 3, Hungary will hold parliamentary elections pitching the incumbent prime minister, Viktor Orbán, against a united opposition candidate, Péter Márki-Zay, in what represents the first serious challenge to Orbán and his dominant Fidesz party since winning power in 2010.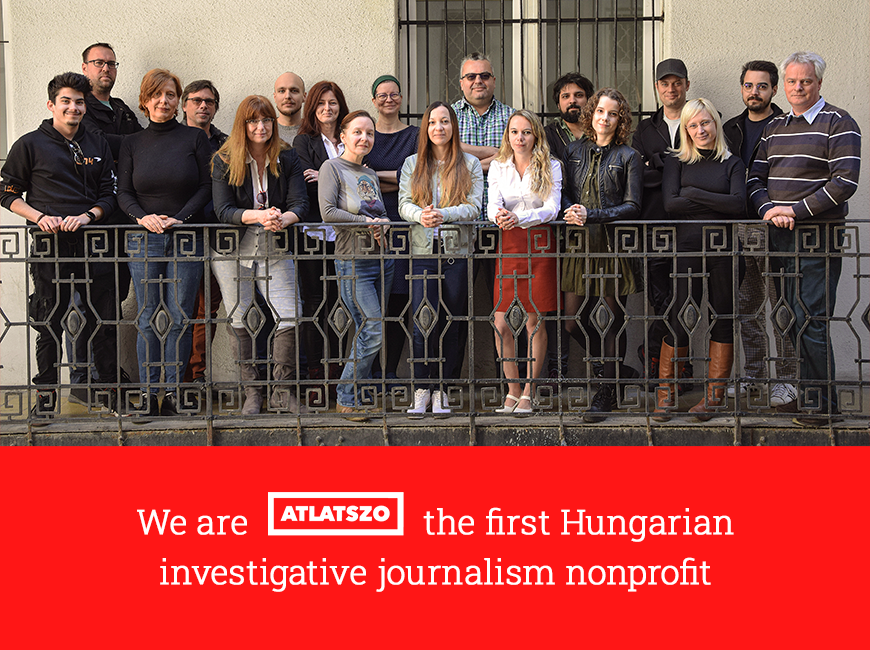 During this time, Orbán and Fidesz have become synonymous with the construction of an "illiberal democracy" in Europe. Central to their strategy has been the process of media capture by Fidesz using the instruments of the state to create a bubble of pro-government media. 
What is less well known – says the International Press Institute (IPI) in the introduction to its new report –  is how Fidesz's ambitions for media influence and control do not stop at its borders.
According to IPI, these investments and the apparent instrumentalization of these media to promote Fidesz's wider political agenda raise serious questions about efforts to further export the model of "illiberal democracy" and media control to its neighbours and beyond.
Three models of Hungarian influence
The report contains a series articles, which tracks the Orbán regime's foreign media interference tools in three areas: media investments in Slovenia and nNorth Macedonia, subsidies to Hungarian media beyond the borders, and the international news agency V4NA.
The article about Hungary's media expansion in Slovenia and North Macedonia presents that in 2017, Hungarian businesses close to Fidesz have purchased numerous media outlets. While Fidesz politicians insist such investments are purely commercial, heavy investments in these media have been used to support Janes Janša's SDS in Slovenia and the fugitive former North Macedonian Prime Minister Nikola Gruevski's VMRO DPMNE.
The next part is about media in Hungarian minority communities in Serbia, Romania, and Slovakia, which have received a significant boost in Hungarian financial support, mainly through grants from Bethlen Gábor Foundation. The article shows how these funds often depend on the suppression of voices critical to the Hungarian government and local leaders in each of the three countries. The section on the situation in Romania was written by Zoltán Sipos, editor-in-chief of Átlátszó Erdély.
In the beginning of 2021, the "Greater Hungary" project was launched by Átlátszó (Hungary) Átlátszó Erdély (Romania), ICJK (Slovakia), CINS (Serbia) and Ostro (Slovenia and Croatia) which presented Orbán's control in the neighboring countries based on based on the decisions and payments of Bethlen Gábor Fund.
In 10 years the Hungarian government paid at least 670 million euros of grants to national minority organisations abroad — based on decisions by a government fund totalling at more than 1,4 billion euros. The difference in public spending records connected to indirect financing of political parties, media buying and supporting the church is substantial, yet remains a mystery.
The last article of the new report is about an international news agency, V4NA, launched in 2019, with the aim to project Fidesz's populist narrative onto pan-European media landscapes. The article was written by Márton Sarkadi Nagy, investigative journalist of Átlátszó.
In 2020, Átlátszó wrote about the bilingual news agency, examining how it became one of the most important sources through which KESMA outlets acquire their international news, replacing the role of Russian propaganda outlets, and how it channels misinformation between Hungary, Slovenia, and North Macedonia.
A venture of Fidesz-allied political strategist Árpád Habony, bilingual news site V4NA channels misinformation between Hungary, Slovenia, and North Macedonia. The ambitions fuelling the self-styled news agency, however, are curtailed by its meagre capabilities.
The articles were produced by IPI in cooperation with the Balkan Investigative Reporting Network (BIRN); Átlátszó and Átlátszó Erdély, its Hungarian-language partner in Romania. Robert Nemeth, of the Center for Media, Data and Society at the Central European University's Democracy Institute was coordinating editor.
International Press Institute was founded in 1950. It is a is a global network of editors, media executives and journalists from nearly 100 countries, who according to the website share a common dedication to quality, independent journalism.
Cover photo: International Press Institute
Hungary. What do you know about Hungary? from atlatszo.hu on Vimeo.