Leading pro-govt daily newspaper publishes "investigation" inspired by Azeri lobby efforts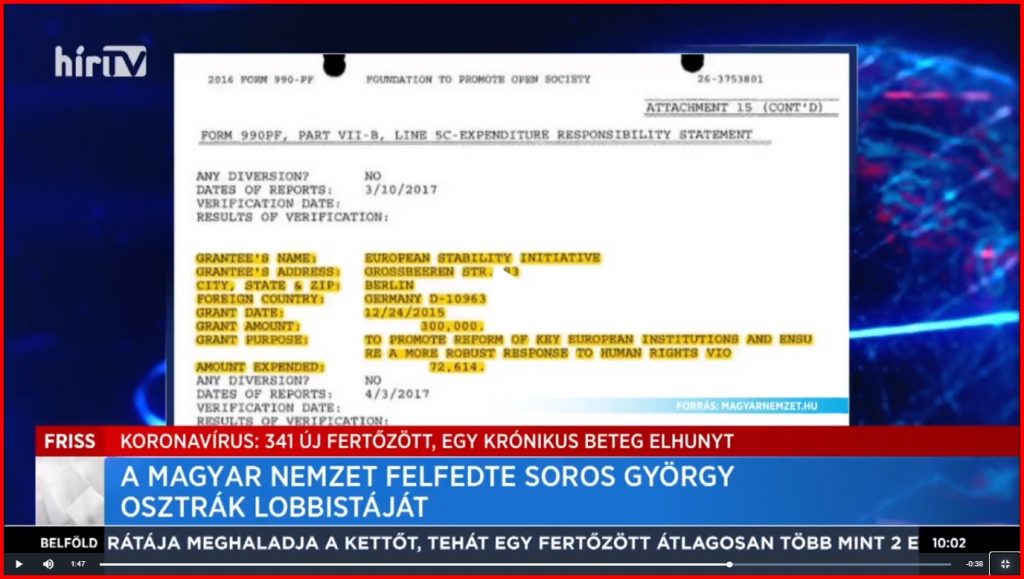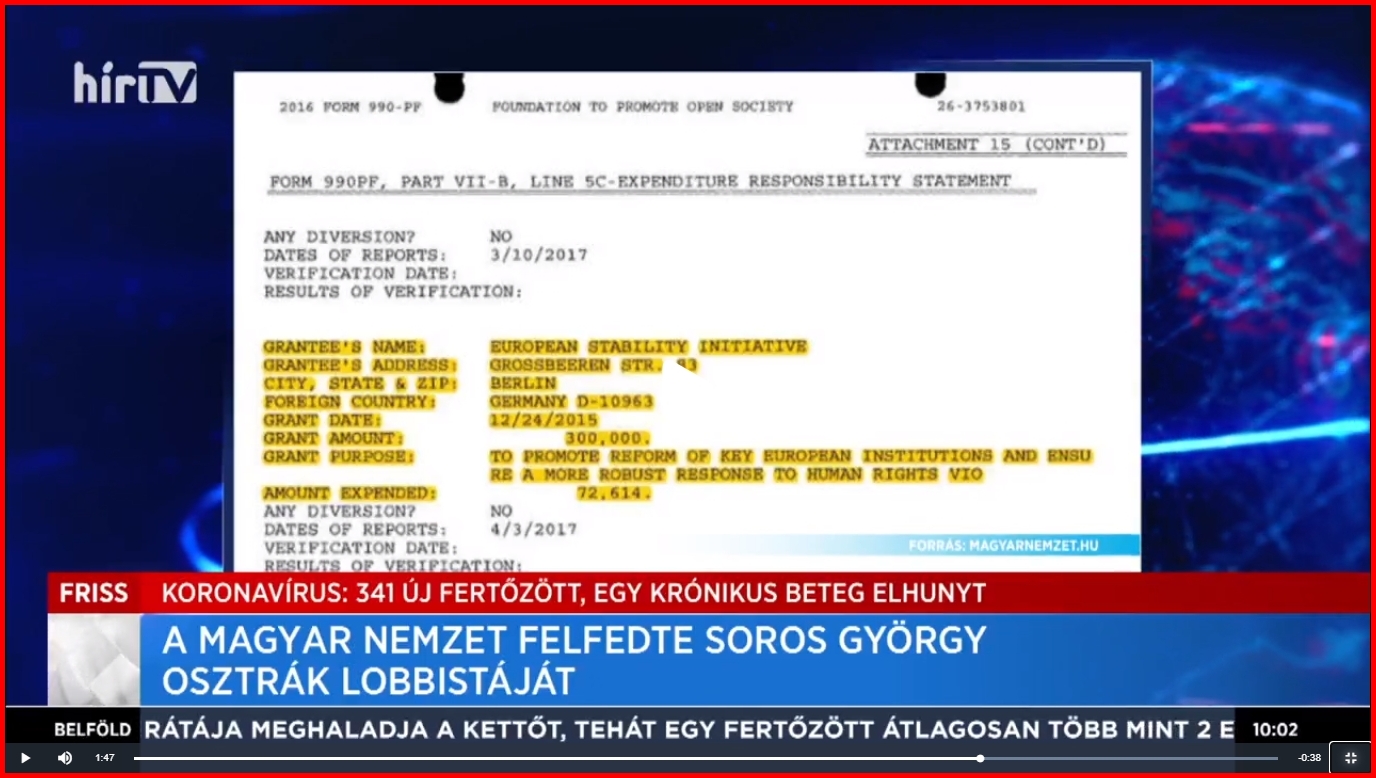 History behind the documents underlying Magyar Nemzet's series of articles on 'Soros's conductor' lead back to Azerbaijan's attempt to influence European politics. The corruption case, that ended with an investigative committee report and a political scandal, was partly unearthed and publicized by Gerald Knaus, who in turn was smeared by the Europan allies of the illiberal Azeri regime back then. One of them, French ex-spy Claude Moniquet was invited last year to the terrorism conference of Migration Research Institute, founded by Századvég and MCC. This is not the first case of Fidesz making friends with the Azeri lobby in Europe.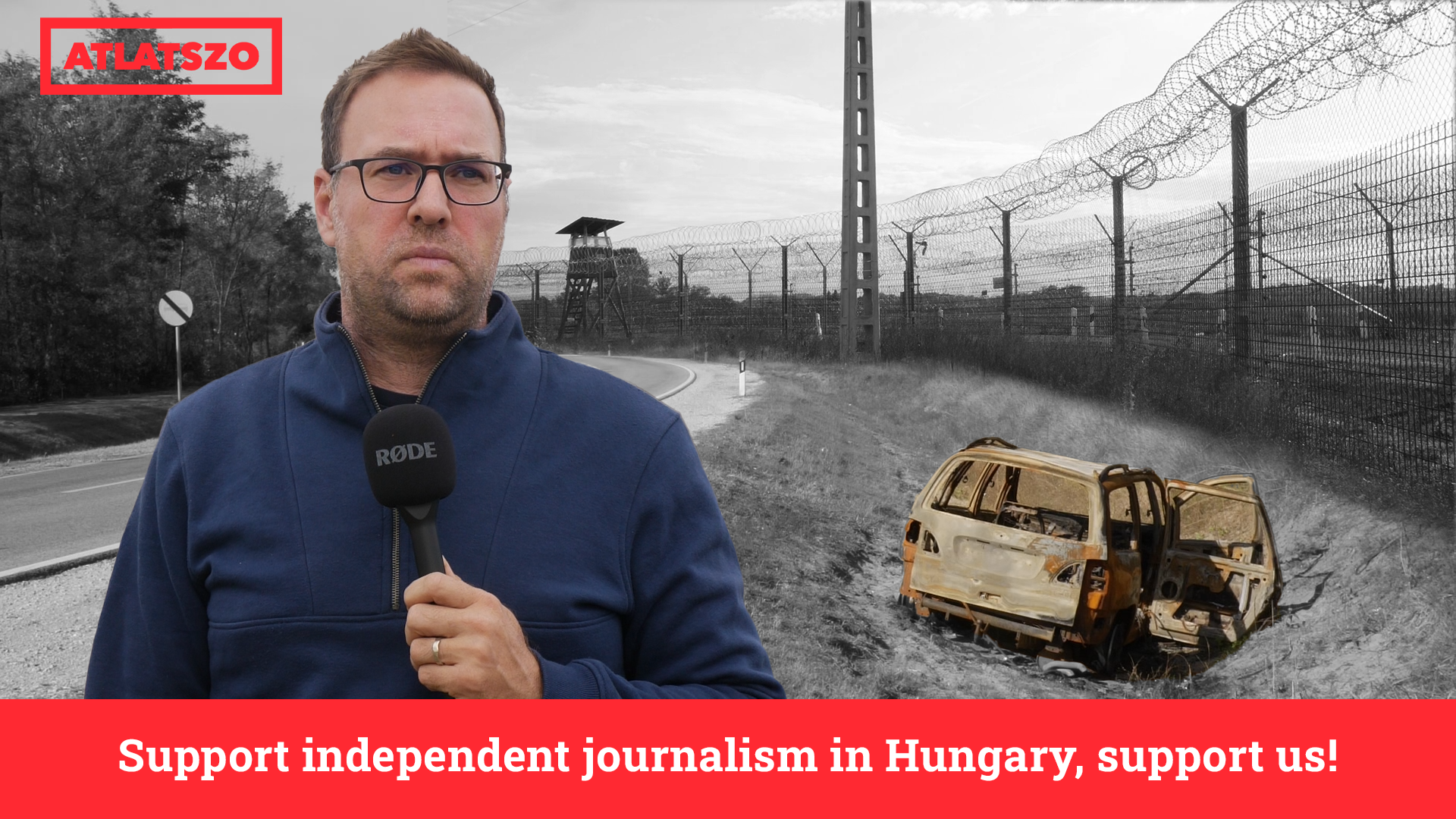 'Pace LEAKS a leak site, strikingly well informed while working in incognito appeared on Twitter in April 2018. This social media user held the connection between the European Council and Knaus's institution under magnifying glass and uncovered a series of connections that merit a suspicion of corruption, while also applying to Hungary'.
That was the dramatic start of 'This is how the secret conspiracy works', which was the second part of Magyar Nemzet's six-part 'investigative' series published during September.
Átlátszó formerly wrote that the basic statement — that Gerald Knaus, the leader of the Europäische Stabilitäts-Initiative (ESI) think tank is in fact 'Soros's conductor' — of the series seems very obviously mistaken, while certain charateristics surrounding its publication shows many similarities with the Black Cube incident, and could be the latest scene in the hidden conflict between Viktor Orbán's spin doctors and the national intelligence community.
A six-part report in the Magyar Nemzet political daily, characterised as 'investigative' and presented with great uproar in allied media, could be just another day at the office. But the quality of the report is that of a kompromat, severely falling short of the however lowly regular standars of the Fidesz-friendly propaganda machinery.
The series leans heavily on the 'leaking' Twitter user mentioned above; two document clippings touted as evidence around Fidesz-friendly media are probably sourced from there.
These clippings were printed as illustratons accompanying two articles, but the political daily
never attributed them to a source or explained their exact nature.

These clippings and the Twitter-profile they appeared on have their own, well-documented context.
Caviar diplomacy
One of the greatest success stories of Knaus's organisation Europäische Stabilitäts-Initiative was the international spotlight it managed to focus on the Azerbaijani caviar diplomacy of the 2010s. Azerbaijan is an illiberal post-Soviet state in the Caucasus that has many interests with regards to Europe. One of the most important scenes where these interests play out is the Parliamentary Assembly of the Council of Europe, or PACE.
As it later turned out, a slush fund of several ten million euros was used to help the Azeri wheeling and dealing. A picturesque element of these practices were huge lumps of caviar worth several thousand Euros oftentimes gifted to European politicians: hence, caviar diplomacy.
Knaus & co. were surprised that while the regime of Azeri ruler Ilham Aliyev got harsher and harsher — two of their local contacts were detained — PACE folks still seemed to wax lyrical about him. They started to work on the Azeri practices, which were open secrets among Brussels insiders in around 2011: they published several reports and regularly tried to push decisionmakers towards handling the problem.
Meanwhile, transactions data from a bank in Denmark were leaked to the Organized Crime and Corruption Reporting Project (OCCRP). As the Hungarian partners in OCCRP's investigation, Átlátszó reported that more than 9 million dollars were wired to a bank account opened in Budapest, which belonged to the son of a prominent Azeri politician in 2012, around the same time that the government of Hungary controversially extradited 'Azeri axe murderer' Ramil Safarov to Azerbaijan.
The Azerbaijani Laundromat uncovered by the OCCRP was a money-laundering scheme and slush fund used by Azerbaijani elites to disguise the origin of billions of dollars, purchase goods and services, and make secret payments to companies and individuals in the European Union. It was also used to directly enrich powerful, well-connected Azerbaijani politicians.
In the end, the story would finish with PACE commissioning an independent investigative committee to research whether ther was any actual wrongdoing behind the allegiations of Azeri (and Russian, Turkis, Ukrainian) payoffs. There certainly was: in 2018, four PACE representatives were banned from taking positions from the leadership, and fourteen former members were banned from the premises of the institution.
The investigation found that 'there was a strong suspicion that certain current and former members of PACE had engaged in activity of a corruptive nature'.
After the scandal broke in Europe, a European Strategic Intelligence and Security Center (ESISC), a French-registered organisation also entered the fray with two reports titled 'The Armenian Connection'. These reports tried to explain that Gerald Knaus was in fact Soros's man, whose job is to coordinate international policy steps taken against Azerbaijan, in the interest of its longtime enemy Armenia.
Connections between George Soros and the Armenian lobby was a topic often breached by president Ilham Aliyev himself during the time. The leader of ESISC is Claude Moniquet, who while in the employ of French intelligence agency DGSE, established extensive contacts in the Eastern half of Europe.
ESISC was one of several organisations headquartered in Western Europe, many of them with Russian ties, that were involved with the business of election observations in Azerbaijan.
Alain Destexhe, the leader of one such organasitation, Brussels-registered European Academy for Elections Observation (EAEO) has resigned his seat in 2017 in PACE after allegiations of corruption surfaced about him.
In 2019, French ex-spy Moniquet unsuccessfully entered the competition for a seat in the Brussels municipality government while heading the electoral list of Liste Destexhe, the freshly established new party of the Belgian politician.
Not long after ESISC published its reports, the social media profile tweeting under the alias of PACE Leaks was also registered. PACE Leaks was following the line of thought established by 'Armenian connection' reports, trying to establish that in fact it was Knaus, and not the corrupt politicans, who were in the wrong. This is when the document clippings were published as well.
The documents clippings were also used in Spanish media trying to defend former PACE president Pedro Agramunt in 2018, who was forced to resign after allegations of wrongdoing. Ironically, many of the motifs used in the Spanish reporting already reached the Hungarian information sphere: Agramunt's statements were published on the Russian news site Sputnik, and from there were rereported in Magyar Demokrata.
In Hungary, the trail leads to the Fidesz
Several people impliacted in the 'caviar diplomacy' scandals have ties to Hungary.
Átlátszó formerly reported that the official foundation of Fidesz, the Hungarian ruling party, paid more than 150'000 euros for 'public law research' of dubious value to a private company managed by former Belgian senator Stef Goris. As an MP, Goris was also the member of PACE between 1999 and 2007, and an honorary member afterwards. The payments occurred as the commitment of Hungary to democracy was being investigated by PACE between 2013 and 2015. Alongside Alain Destexhe, Stef Goris was the original cofounder of EAEO, the NGO implicated in the Azeri corruption scandals.
The official foundation of Fidesz, the Hungarian ruling party, paid more than 150,000 euros for "public law research" of dubious value to a private company managed by former Belgian senator Stef Goris.
Átlátszó has recently reported that
Moniquet visited Budapest last year as a speaker at a conference on terrorism.
The conference in question was organised by the Migration Research Institute, an organisation established by Matthias Corvinus Collegium (MCC) and the Századvég foundation in 2015.
MCC is a private institution geared towards educating future Fidesz politicans and leaders. Its founder and curator is András Tombor, a national security advisor of Orbán during his first term, now considered a businessman close to power, with a keen interest in media. The Századvég group was recently reported by 444 to have been under the clout of Árpád Habony for several years. Habony is an unofficial communications advisor to Orbán, who after the 2019 municipal elections  was reportedly asked by the PM, 'to put government communication and Századvég in order'.
Written by Márton Sarkadi Nagy. Original Hungarian was also written by Márton Sarkadi Nagy for Átlátszó. Cover photo: hirtv.hu