Atlatszo launches blog that explains the decisions of the European Court of Human Rights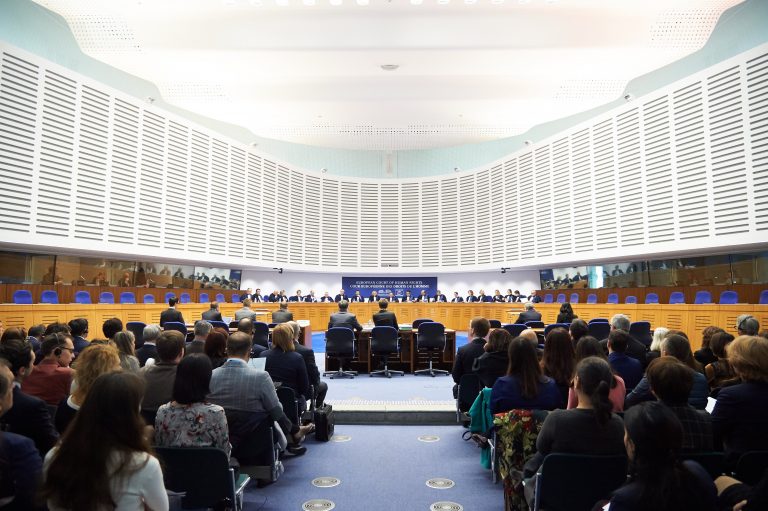 A new blog has been launched by Atlatszo called Strasbourgi Figyelő ('Strasbourg Monitor') that will summarize and explain the most important decisions of the European Court of Human Rights (ECHR). Our aim is to present the decisions in an accessible way that is useful and interesting for both lawyers and the general public in Hungary.
The new blog will concentrate most of the time on recent decisions of ECHR and describe cases where a decision was made in the previous week. However, from time to time, we will also write about the most significant decisions that were made in the past. The language of the blog is Hungarian. It is available at ejeb.atlatszo.hu, at the page below:
A strasbourgi Emberi Jogok Európai Bíróságának fontosabb friss döntéseinek összefoglalása
The first reason why we are starting this blog is that we would like to bring ECHR decisions closer to the Hungarian public. Learning about the Court's decisions is beneficial for everyone because the best lawyers of the continent are defending the victims of the most serious infringements. This means that the Court needs to resolve the hardest moral and ethical questions.
Also, Hungarian public administration, law enforcement, the courts, and the Constitutional Court all refer to decisions of ECHR more and more often. Hungary joined the Court in 1992 and since then the decisions of the court have become fundamental to how the law is applied in Hungary.
Our intended audience is lawyers. However, we aim at writing blog posts that are clear and accessible to the general public as well.
We hope that law students will be able to use our blog as a resource for preparing for exams. We also think that learning about the knowledge and experience concentrated at ECHR will also be useful for practicing judges, attorneys, prosecutors, academics and members of the public administration.
Those working in law enforcement or public administration will find it especially useful because ECHR decisions cover a wide range of topics such as child protection, noise pollution, prisoner's rights or expropriation.
To citizens and journalists, we promise not to use unnecessarily complicated language or extremely long sentences. We are convinced that the decisions of a court that are protecting the rights of 800 million people should be accessible for all those 800 million, not only lawyers.
The authors of the blog are Dániel G. Szabó, Gergely Gönczi, Tibor Sepsi, Balázs Tóth, and Csaba Tordai.
English summary by Anita Kőműves. You can read the original, Hungarian language story here.
Cover image: the courtroom of the Grand Chamber of ECHR on November 21, 2018, Hungarian Two-Tailed Dog Party v. Hungary. Several authors of this blog can be seen sitting on the left, on the side of the applicant.