A restaurant and a shopping centre operate next to a former nuclear waste repository in Solymár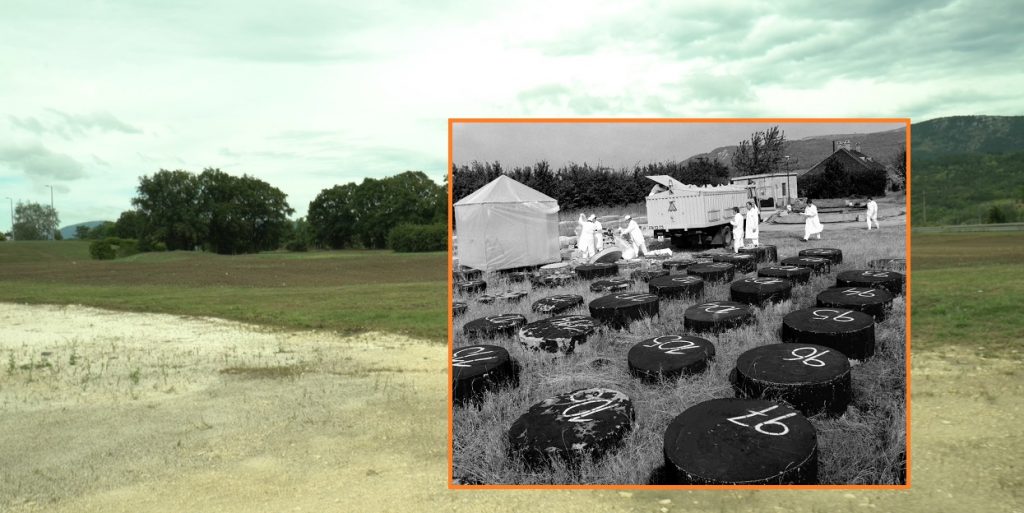 A commuting village near Budapest, Solymár once had the first experimental nuclear waste repository in Hungary. Today a restaurant and a shopping centre operate close by and most locals are unaware of the past of this piece of land, which is up to sale again.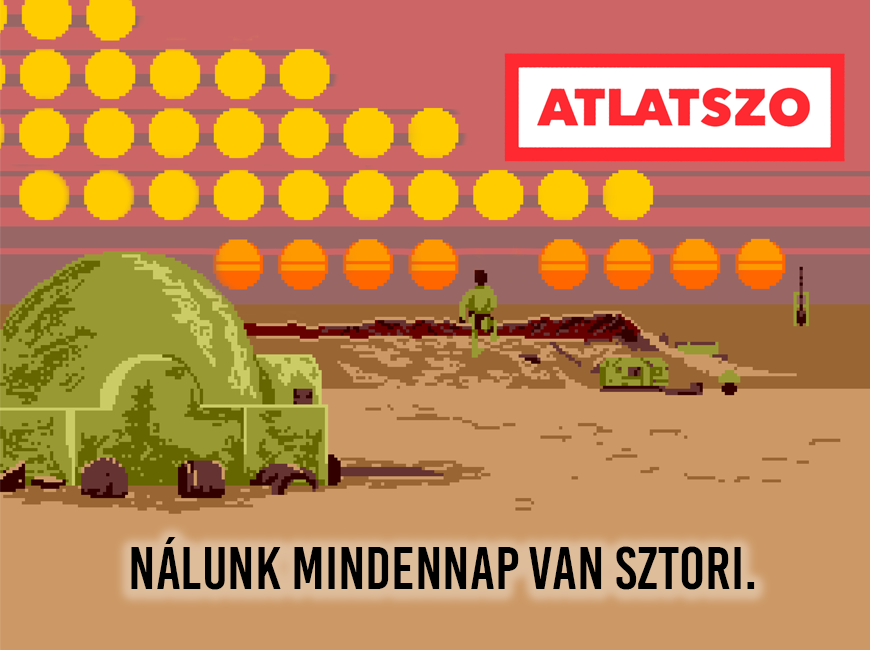 Earlier this year Atlatszo and Energiaklub investigated a nuclear waste disposal facility at Püspökszilágy, and we found that the majority of the radioactive waste stored there came from the former Solymár repository, which between 1960 and 1976 stored 887 cubic meters of radioactive waste, but then was closed down and liquidated in 1979-80.
Low and medium acitivity radioactive waste (various tools and uniforms used in healthcare, agriculture or industry, but not from nuclear reactors) from the liquidated Solymár repository was transferred to the still operational Püspökszilágy repository in plastic bags.
Disorganized documentation of the packaging and storage of waste deposited before the fall of socialism, high background radiation and harmful substances leaking into the groundwater – there are several frightening rumors circulating around the nuclear waste repository at the Hungarian village of Püspökszilágy.
We went to see the Solymár repository and interviewed the now 93 years old hydrogeologist who designated the area of the experimental radioactive waste disposal facility in 1957. The site was guarded by the army at the time when it was being used. The locals were not asked or informed about the building of the repository.
Étterem és áruház áll az egykori radioaktívhulladék-tároló szomszédságában Solymáron from atlatszo.hu on Vimeo.
The Solymár nuclear waste dump was originally created to store the nuclear waste coming from the nearby Csillebérc Experimental Reactor of the Hungarian Academy of Sciences. Because it was a classified, top secret project at the time, even today it is hard to find details about the past of the former facility.
No accidents were reported during the operation of this facility, which was entirely disassembled in 1979-80: the concrete from the storage wells as well some of the topsoil was removed.
By 1988 the area was declared to be safe and was sold to an agricultural cooperative. Later on several tests were carried out, showing no radioactive contamination according to the mayor of Solymár, whom we interviewed.
Today near the former experimental nuclear waste repository a shopping centre and a restaurant operate, and some of the land is up for sale again.
Written by Eszter Katus, translated by Gabriella Horn. Video by Gabriella Dohi. Environmental NGO Energiaklub contributed to this report. 
You can read the original, Hungarian language story here.