Price of swimming pool built by a friend of the government quadruples within two years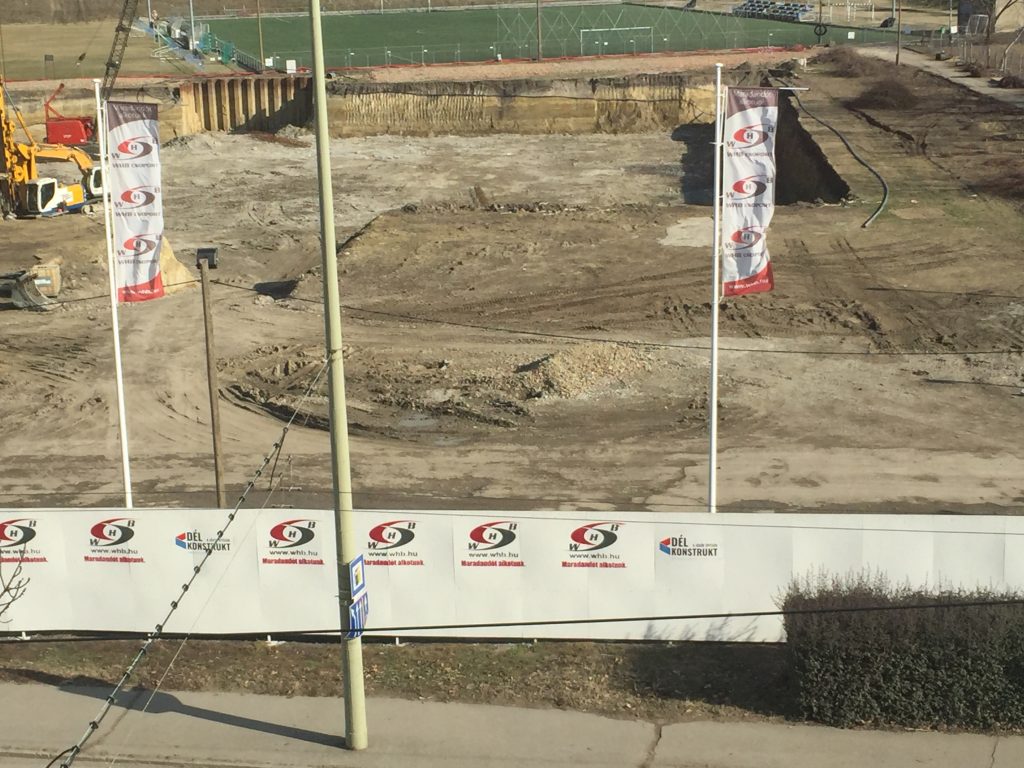 The town of Szeged in Southern Hungary is building a new swimming pool complex that will able to host swim races as well. It is becoming more and more expensive, though. During the planning phase in 2016 it was estimated to cost about 4 billion Hungarian forints (€12.6 million at today's exchange rate), but today the cost is estimated to be about 16 billion forints (€50.3 million).
One of two construction companies building the complex is West Hungária Bau Zrt. (WHB), whose owner is Attila Paár, a close business partner of the prime minister's son-in-law. The other company in the winning consortium is called Dél-Konstrukt Zrt.
According to Atlatszo's research WHB won public tenders worth more than €260 million last year.
The municipality of Szeged started planning the swimming pool complex in 2016, and estimated the costs to be about 3.5-4 billion Hungarian forints. By the time Socialist party member mayor László Botka and PM Viktor Orbán struck a deal about the swimming pool in January 2017, costs were already estimated to be 7 billion forints. By the end of the year, costs went up to 8 billion HUF.
It was reported in 2018 that the Orban government is allocating 4 billion HUF from the 2018 budget and 12 billion HUF from the 2019 budget for the building of the new swimming pool complex.
That is, the cost was already 16 billion HUF.
In the meantime, coordination of the project was taken over from the municipality by the government. The project became part of the Modern Cities Program (Modern Városok Program) and the public tender for the construction company was organized centrally, by a government agency (Beruházási, Műszaki Fejlesztési, Sportüzemeltetési és Közbeszerzési Zrt.).
The public tender estimated the costs to be slightly below 8 billion HUF. The winning consortium, WHB and Dél-Konstrukt, won the job with a 12 billion HUF offer. According to the municipality, the other consortium made a similar offer.
According to our sources the municipality of Szeged, seeing the two overpriced offers, did not want to announce a winner.
However, the government decided to accept the analysis of the agency that was organizing the public tender which suggested that the price hike was justified. Thus the government decided to foot the bill.
Written by Tamás B. Kovács
English version by Anita Kőműves. You can read the original, Hungarian-language story here.
Cover photo: The construction site in Szeged.