The Mészáros empire won public tenders worth €826 million last year, 93 percent of which came from European Union funds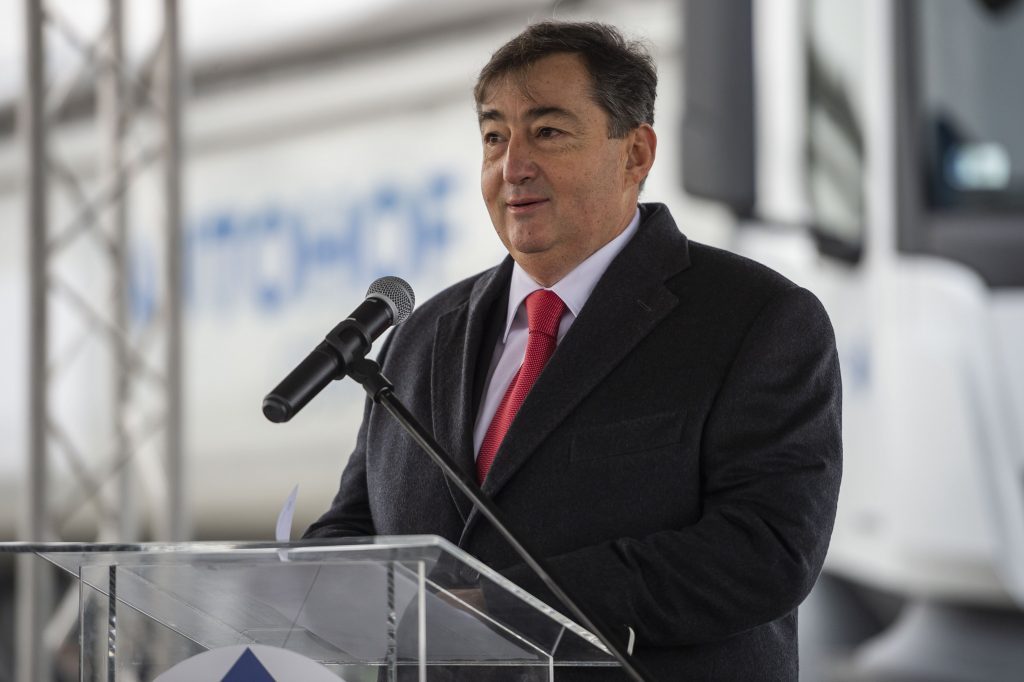 Lőrinc Mészáros became the richest person in Hungary in 2018. The former gas pipe fitter and Viktor Orban's childhood friend from his home village is increasing his wealth miraculously. However, his riches might have more to do with EU funds and taxpayer money than magic. His companies won the most taxpayer-funded public tenders last year. The contracts were worth 265.18 billion Hungarian forints (€826 million at today's exchange rate) and 93 percent of that money came from the European Union.
Atlatszo has been tracking for years how much money the most important pro-Orban businesses and oligarchs are winning in public tenders. By constantly monitoring the official journal of public tenders we have been tracking how much taxpayer money the following ten businesses are receiving – either alone or as partners in consortiums.
The companies are the following: the business group owned be Lőrinc Mészáros, the companies owned by László Szíjj, those of Gyula Balásy, Csaba Csetényi, Tibor Kuna, Károly Varga and the companies called WHB, ZÁÉV, construction company Market (owned by István Garancsi and Fidesz's favored private security company, Valton.
In 2017 it was László Szíjj who won most of the money and Mészáros's and his family's companies took fourth place. In that year Mészáros's companies won taxpayer-funded contracts worth 299 billion Hungarian forints (931 million euros at today's exchange rate). 83 percent of this sum came from European Union funds.
This year's results were not surprising. The ten businessmen/companies won public tenders that were worth a total of 857,5 billion forints (2.67 billion euros at today's exchange rate). More than half, the 61 percent of that money went to companies connected to Mészáros and Szíjj.
The companies owned by the two men won contracts worth 524,7 billion forints (1.63 billion euros at today's exchange rate). They are neck and neck in the race, with all others lagging far behind. Mészáros and his companies won the most of public tenders while Szíjj came second.
Here are the final results of 2018's oligarch's race for taxpayer money:
When gathering data from the official journal of public tenders we also check whether the specific contract was funded by the EU.
The result is shocking: while Orban is still waging his war of independence against Brussels and finances anti-EU propaganda campaigns, pro-government oligarchs are winning public tenders financed by the European Union. Last year 93 percent of the public tenders won by the Mészáros family were financed by the EU.
Written by Katalin Erdélyi
English version by Anita Kőműves. You can read the original, Hungarian language story here.
Cover photos: Lőrinc Mészáros, owner of Autohof Óbarok truck stop at the M1 highway making a speech at the opening ceremony of the establishment, December 7, 2018. Photo: MTI / Boglárka Bodnár