Company owned by Mészáros' children won 12 billion HUF contract from his own football foundation without tendering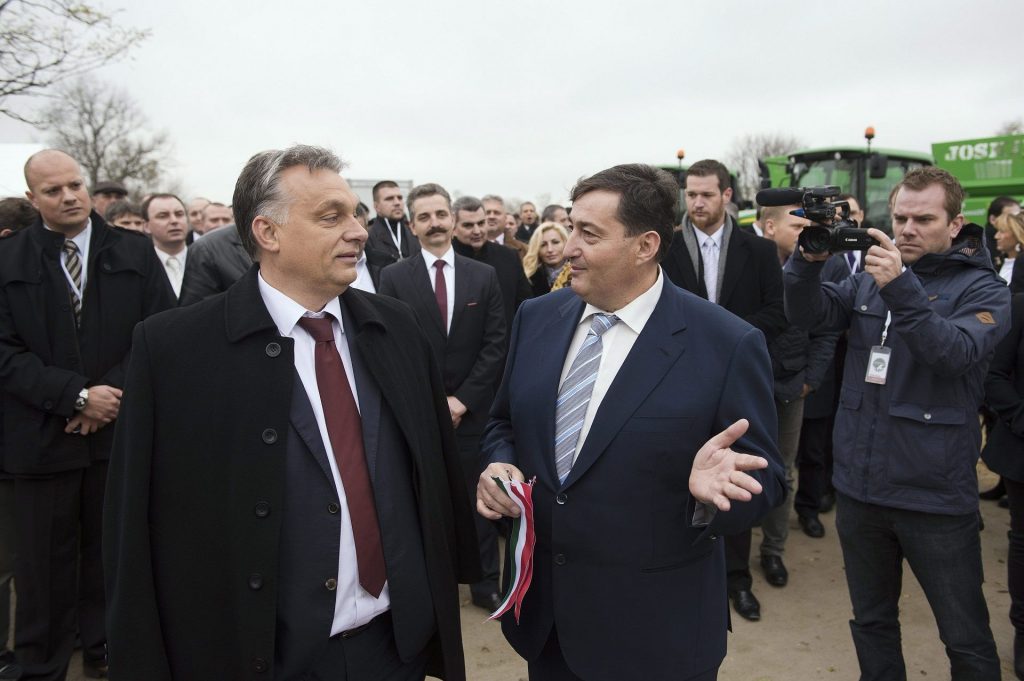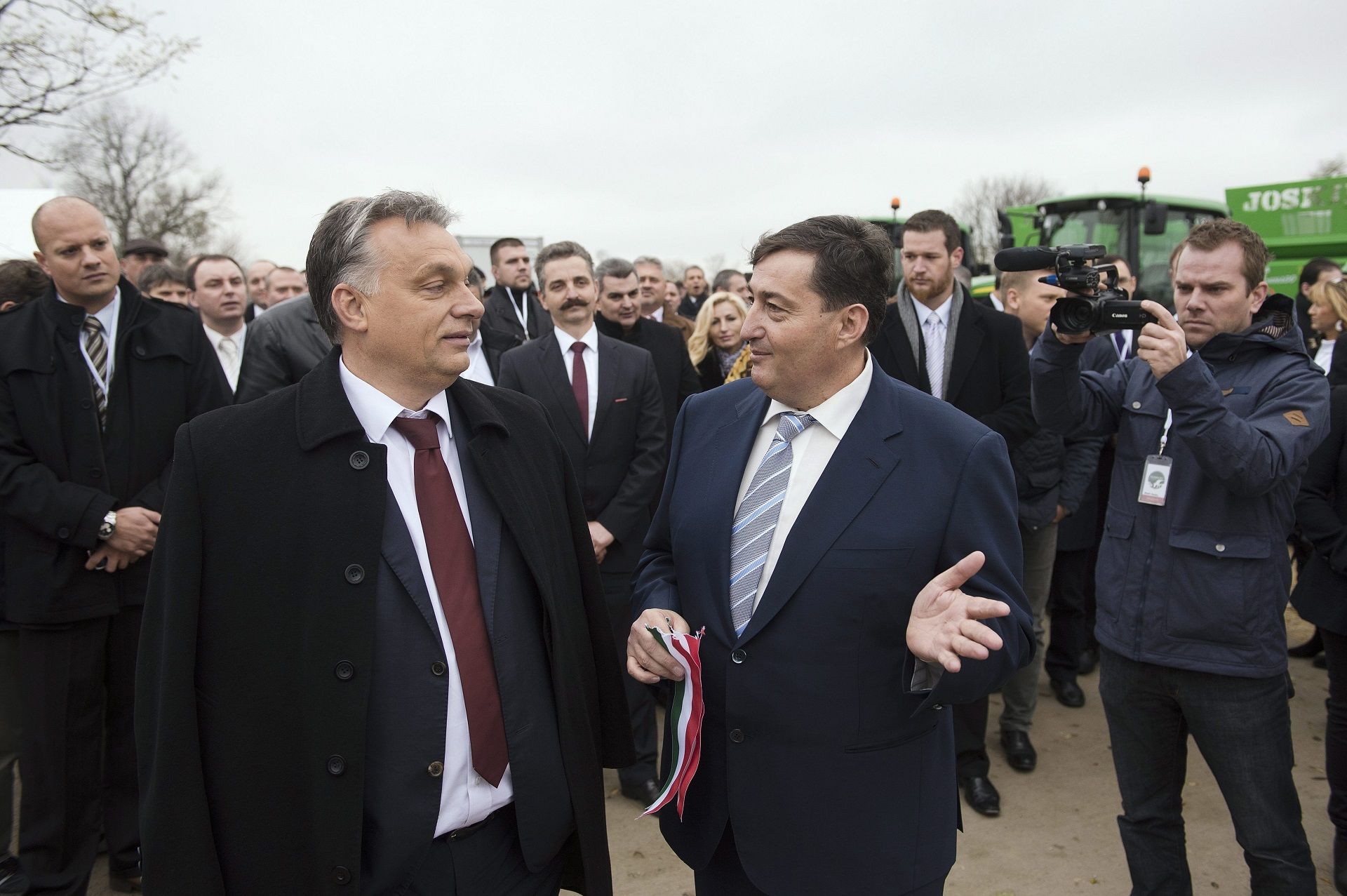 The soccer academy in PM Orban's home village, Felcsút, has spent several billions of Hungarian forints on developing the area in the past few years. The latest addition is a 'sports complex' that cost 12.5 billion forints (€38.5 million). The majority of these projects were financed by taxpayer funds but were spent without public tendering. The main point is who spent the money and where: the foundation that owns the soccer academy is led by Orban's friend, Lőrinc Mészáros. And the contractor benefitting from many of the development projects, Fejér-B.Á.L. Zrt., is owned by Mészáros's children.
Billions of Hungarian forints from taxpayer funds have been allocated without public tendering by the Foundation for Felcsút Youth Football Development (Felcsúti Utánpótlás Neveléséért Alaptívány, FUNA) and its president, Lőrinc Mészáros.
Transparency International Hungary (TI) initiated a lawsuit in 2017 which concluded with the legally binding ruling by the highest judicial authority of Hungary, the Curia, that tax breaks supporting spectator sports — the so-called TAO-funds — are, indeed, public funds.
The anti-corruption organization then turned to the Minister of the Prime Minister's Office with an open letter, asking him to delete the article from the Public Procurement Act that removes TAO-funds from under its jurisdiction on the one hand, and to initiate the Arbitration Committee of Public Procurement's ex officio proceedings in order to clarify FUNA's legal status in terms of public procurement, while also examining contracts signed by the foundation over the past 5 years from a public procurement point of view on the other.
According to a recent article by pro-government daily Magyar Idők, the Fejér-B.Á.L. Zrt. built a multifunctional sports hall and conference centre at Felcsút. The project cost 12.5 billion Hungarian forints (approximately 38.5 million euros at today's exchange rate).  It was commissioned by the Puskás Ferenc Football Academy's (PFLA) operator, FUNA, which financed the project using TAO-funds that supplemented its own contribution of 30%.
Apart from the grandeur of the newest addition to Felcsút's list of spectator sports investments, the most remarkable feature of the story is that Fejér-B.Á.L. Zrt., is owned by Mészáros' children, while the FUNA is run by Lőrinc Mészáros himself.
That is, the foundation's president spent several billions of forints worth of TAO contributions at his children's company.
As Atlatszo recently reported, Fejér-B.Á.L. Zrt. seems to be on a winning streak: it makes a profit of more than a million forints every day, mostly by winning high-value public tenders.
The same pattern can be spotted when examining how public funds were spent on previous FUNA/PFLA mega-investments, such as the Vál-Valley Light Railway of Felcsút (with construction costs hitting the one billion forint mark) or the "Makovecz-style" boiler room that cost 3.1 billion forints to build (approximately €9.5 million).
The European Union supported the construction of the Light Railway with 600 million forints (€1.8 million), while 2.5 billion forints (€7.8 million) worth of TAO contributions were allocated to support the building of the boiler room. Fejér B.Á.L. Zrt. took part in both projects as a contractor – that is, Mészáros's children profited from the EU-and taxpayer-funded projects here as well.
TI campaigns for the transparent spending of TAO funds
For this reason Transparency International Hungary turned to the Minister of the Prime Minister's Office, Gergely Gulyás, with an open letter, as they claim that since the Curia also concluded that TAO contributions classify as public funds, how they are spent should also be regulated by the same rules that apply to public funds. That is, over a certain monetary threshold an invitation to tender should be issued for public procurement, and contractors cannot be commissioned without submitting an offer first.
The open letter highlights that TI finds it crucially important for the Public Procurement Act to be amended in a way that makes it unambiguously clear that contributions made in support of spectator sports are public funds and, therefore, classify as government subsidies. This would mean that spending TAO funds falls under the scope of the Public Procurement Act.
TI also asked the Minister of the Prime Minister's Office to order the Arbitration Committee of Public Procurement to examine whether FUNA was breaking the law when bypassing public procurement processes with regards to the spending of government subsidies.
According to TI, development projects by FUNA should not have bypassed public procurement procedures. FUNA's publicly accessible annual financial reports prove that the organization has mainly covered its operating and investment costs from TAO-funds over the last few years.
Written by Babett Oroszi
English version by Júlia Flóra Mező. You can read the original, Hungarian-language story here.