The soccer team in Felcsút can get players for free from a soccer academy in Transylvania that receives Hungarian government support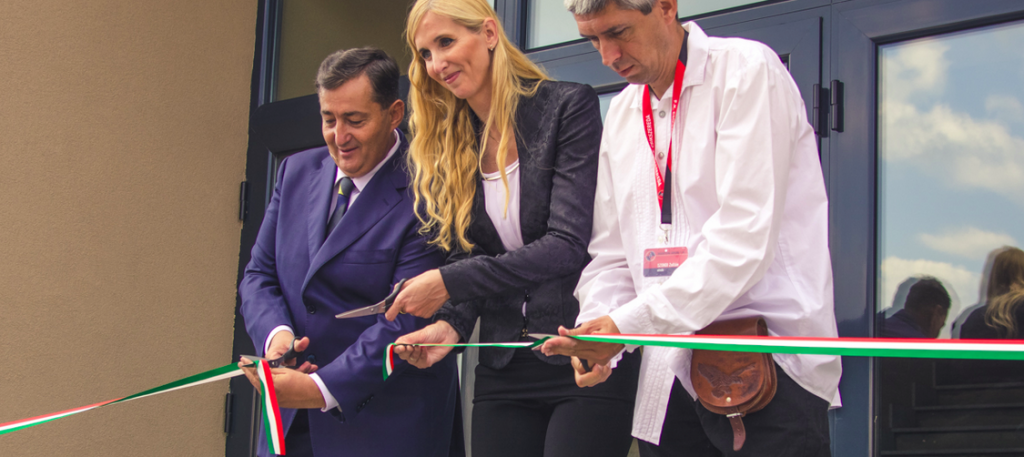 A soccer team based in Romania, FK Csíkszereda, was given 3.7 billion forints (approximately €11.5 million) from Hungarian taxpayer funds since 2013. The money was allocated for establishing the Seklerland Soccer Academy and it was channeled through the Hungarian Football Federation (MLSZ, Magyar Labdarúgó Szövetség) and the Bethlen Gábor Fund (BGA), a state instrument of financial aid to ethnic Hungarians in neighboring countries. However, before the money was sent to the club a contract was signed in 2013 that states that the Seklerland Academy is a 'satellite' of the Puskás Ferenc Soccer Academy (PFLA) of Felcsút. We found this contract on the website of FK Csíkszereda.
According to the contract, PFLA is the 'professional supervisor' of the Seklerland Academy and thus junior players can transfer from the new academy to PFLA without the latter having to pay any compensation for the training of the young talents.
This means that Hungarian state support for junior soccer academies in neighboring countries benefits not only the local ethnic Hungarian communities but also the privately owned foundation managing PFLA. The chairman of the latter is Lőrinc Mészáros, a long-time friend of PM Viktor Orbán. According to some estimates, Mészáros is the wealthiest man in Hungary.
Read the previous story from our series:
The Hungarian government is financially supporting soccer wherever it can: new stadiums are being built across the country. Besides professional soccer, there is a huge amount of money spent on junior teams and training the new generations of soccer players as well.
We asked sports economist Gábor Szabados to help us understand the contract. He stressed that the most important point is that while PFLA is not providing any support to the Seklerland Academy besides 'professional supervision', the Hungarian club does not need to pay any compensation for junior players when they transfer.
Szabados says that this is unusual. An academy is always getting compensation when a young soccer player transfers, especially if they are talented. In the case of very young players, this means a few million Hungarian forints. For a 16-17-year-old player, the compensation might amount to tens of millions of forints. 'For older players, the sky is the limit' he said.
This means that PFLA can get talented players for free and it can later sell them for a high amount of money.
According to Szabados PFLA can also use this method to build a great team with a very small investment, practically for free. He also stressed that the contract does not specify what kind of professional help the Seklerland Academy is getting from PFLA in return.
Szabados says that this deal is only profitable for the academy in Romania if they get a significant amount of money from the Hungarian government. However, in theory, there is no connection between the Hungarian financial support and the free transfer of players to PFLA. The contract does not specify what happens if a player does not want to transfer to Felcsút.
FK Csíkszereda: one player can transfer to PFLA every year
Chairman of FK Csíkszereda, Zoltán Szondy told Átlátszó Erdély that junior players can choose where they want to continue their careers. Every year one player has the opportunity to transfer to PFLA.
He said that six children have joined PFLA so far, but one of them already returned.
He added that neither FK Csíkszereda nor PFLA wants dozens of players to transfer. 'It is not our goal to empty Transylvania' he said. He stressed that it is a great opportunity for talented young players in Seklerland to join PFLA. 'They can grow much better there than in the Romanian third division' he said.
Written by Babett Oroszi and Zoltán Sipos
English version by Anita Kőműves. You can read the original, Hungarian version story here.
Cover photo: Lőrinc Mészáros, chairman of PFLA, Tünde Szabó, deputy minister for sports and Zoltán Szondy, chairman of FK Csíkszereda ceremonially open the Márton Áron Youth Talent Centre in 2016. Photo from pfla.hu
Company information was provided by Opten.hu
This article is a part of a research supported by the IJ4EU grant. The IJ4EU fund is not responsible for the content and any use made out of it.