TV anchor close to PM Viktor Orban gets consultancy contract at Budapest Metropolitan Court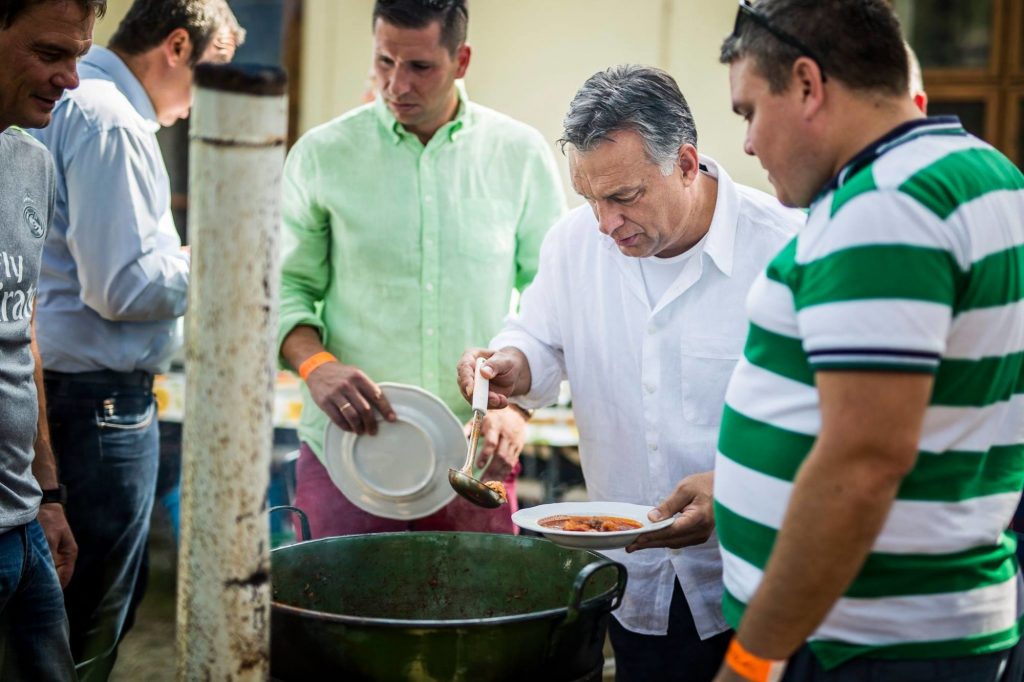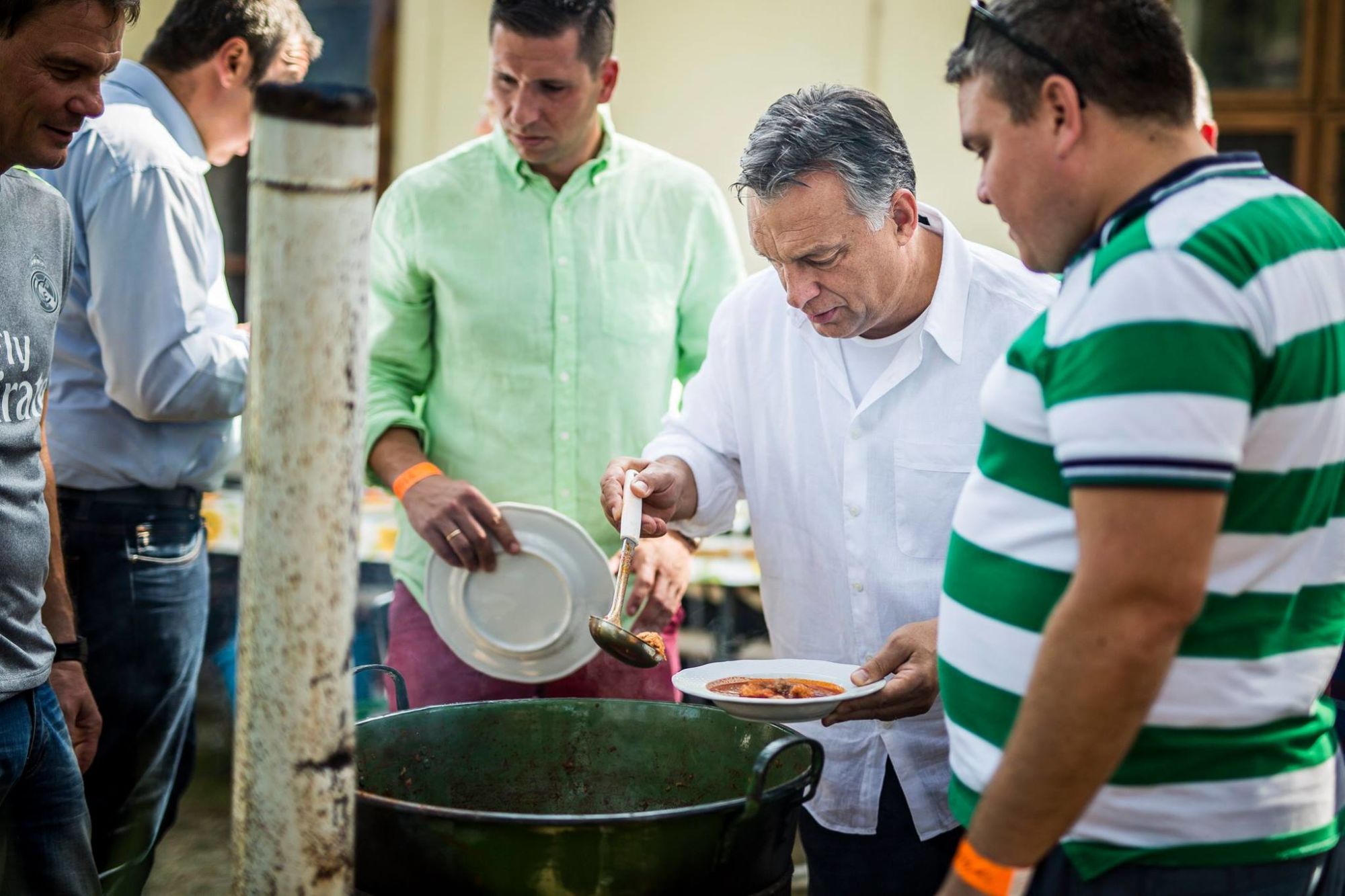 Bence Takács is a TV anchor at public service channel M5 and also the former communications director of the Felcsút Soccer Academy (Puskás Akadémia FC, founded by Viktor Orbán). He was recently appointed as external communications consultant of the Budapest Metropolitan Court. The decision is controversial for several reasons: the position was offered to him without a public tender, and his monthly salary is higher than that of the judges. Moreover, Takács is said to be close to Viktor Orban and our sources at the court are afraid that with Takács politics entered the court.
Bence Takács is remembered by many for lending his bright green shirt to Viktor Orbán in 2017 at the Kötcse Civic Picnic after the prime minister spilled goulash on his own. He is 37 years old and has not actually studied communications but physical education and performing arts. Between 1994 and 2002, he was an athlete of the Csepel Rowing Club. He is a three-time a national champion in rowing.
He studied acting at the Hungarian National Theater Academy. He worked as a sports reporter at public service channel Duna TV and as an announcer at the Hungarian Catholic Radio.
As of now, Takács is a Ph.D. student at the University of Physical Education in Budapest. He researches 'the role of television in the physical activity and health education of teenagers.' His Ph.D. advisor is Sándor Szakály, a controversial historian who was appointed the director of the Fidesz-government founded Veritas Research Institute for History. Szakály became infamous in Hungary in 2014, by declaring the 1941 deportation and subsequent murder of Hungarian Jews a legitimate 'alien policing procedure'.
As the Budapest Beacon summarized it: 'In the summer 1941, the Central National Authority for the Inspection of Foreigners instructed that "aliens" be rounded up and handed over to the Eastern Galician German authorities.  The 'alien policing procedure', as Szakaly put it, resulted in the deportation of between 13,000 and 18,000 Jews to Galicia and Ukraine, where they were murdered by German SS units at Kamianets-Podilskyi in August 1941 along with much of the local Jewish population.'
In 2016 Szakály called the Hungarian numerus clausus law of 1920, limiting the number of Jewish students at universities, a law that 'limited and not deprived rights' of the Jews. After his statement, many of Fidesz MPs distanced themselves from him.
Takács received the position without a tender or competition
Átlátszó filed a freedom of information request with the Budapest Metropolitan Court asking about Takács's duties and contracts.
The Chairwoman of the Court, Judit Polgárné Vida, stated that Takács's employment is based on an ad hoc engagement agreement that is valid from October 15, 2018 until January 31, 2019.
She said that Takács was personally recommended by a communications expert of the Court, based on his work in the media and his professional experience.
The Court has a regular organizational unit for press related work, therefore Átlátszó also wanted to know why the need for an external communication consultant arose. The chairwoman said that the Court's media appearances and its communications need to be strengthened.
Based on his contract, Takács does not only support the communication work of the Metropolitan Court but he also contributes to the preparation of information materials and the sensitization of the judges in press matters. He is also a contact person for the press, and he acts as a moderator at the Court's events.
In order to help Takács's work the Court, according to his contract, 'provides the Contractor [Bence Takács] with all data, information, and documents in due time, so the Contractor can perform the services on time that he hereby undertakes.'
The contract does not give specifics about the nature of the information that Takács as an external consultant can access. However, it is difficult to imagine that Takács can work with the press without knowing the details of specific court cases.
This is controversial as well: Takács is not a court functionary, thus he has fewer legal restrictions than any of his colleagues when it comes to using sensitive data.
His salary is a source of controversies as well: he earns 6250 Ft (19.3 EUR) before taxes per hour, with a contractual cap of 160 hours a month.
If he works full time, he can earn exactly 1 million forints a month (3095 EUR) before taxes which is higher than the salary of the Court's own judges.
Written by Brigitta Csikász
English version by Zsuzsanna Liptákné Horváth. You can read the original, Hungarian language story here.
Cover photo: Orban and Takács in the background – Takács wearing the famous green shirt. Photos: Viktor Orban/Facebook