€50 million spent by the company organizing the 2024 Budapest Olympic bid that never happened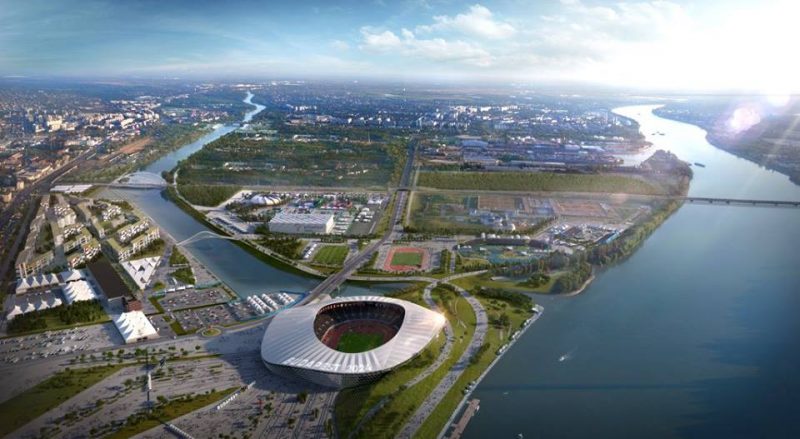 Although the required number of signatures had been collected to hold a referendum about the Olympic bid, in March 2017 the Budapest City Council opted to drop its plans for bidding for the 2024 Olympics without polling the residents of Budapest. Until this decision the bidding preparations had been managed by the company called Budapest 2024 Plc. It spent more than €50 million on the bid that never happened.
The cost of the entire bidding procedure had been estimated at HUF 10 billion (close to €31 million at today's exchange rate)  in a feasibility study, but official figures seem to suggest that the company spent substantially more than that. To name a few expenses, HUF 14.9 billion was spent on "material expenses" between 2016-17, while labor-related expenses amounted to HUF 1.5 billion. These expenses combined totalled HUF 16.4 billion (more than €50 million).
The financial reports failed to give a detailed account of the expenses included in "material expenses". However, according to the official Public Procurement Journal ("Közbeszerzési Értesítő") Budapest 2024 Plc. spent HUF 1.3 billion on communication in 2016 and HUF 719 million in 2017, adding up to over HUF 2 billion.
In addition, HUF 3 billion was dedicated to media purchases with one of the winning bidders being a company owned by Csaba Csetényi, while HUF 7.2 billion was put aside for professional consulting regarding the Olympic bid. There is no public information about the actual amount spent on the above two contracts.
Sketchier expenses include office rent, as the company covered the EUR 2200 monthly rental cost of an office in Eiffel Palace used by former president Pál Schmitt even after it was revealed that the company would be shut down.
The company continued to pay staff after it went out of operation. According to the National Reorganization Non-profit Ltd. ("Nemzeti Reorganizációs Nonprofit Kft"), two part-time workers were employed between October-December 2017 and one part-time worker between January-June 2018 tasked with managing the liquidation process. Currently, the company has no employees.
The company told Atlatszo that the liquidation process is about to end around the Fall of 2018 when the stakeholders are set to review and sign the closing report, the tax returns and other documents necessary for completing the liquidation process.
Written by Babett Oroszi
English version by Péter László
You can read the original, Hungarian language story here.