Flying too close to the sun – the fatal risks associated with Hungarian politics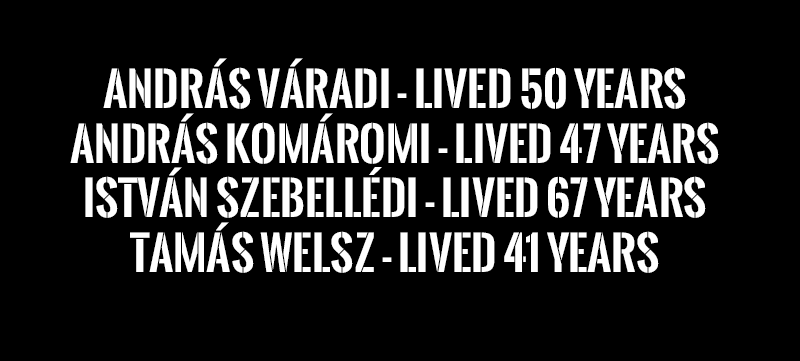 The Hungarian media was recently rocked by a surprise explosion in the relationship between the prime minister and one of his close allies and media oligarchs, Lajos Simicska. Simicska went so far as to comment that he now fears for his life. And considering events of the past few years these fears are not unfounded – for a number of people who have found themselves on the wrong side of the political divide, the consequences seem to have been fatal.
Lajos Simicska recently embarked on a media rampage after senior management from his media empire simultaneously announced their resignation. The resignations were taken as a sign that they were abandoning their jobs to become more explicitly politically oriented and loyal to Prime Minister Viktor Orbán.
Although Orbán and Simicska were once close friends, they are now clearly bitter enemies, prompting the businessman to remark in one of his many heated interviews that he now considers there is a fair chance he will end up dead in suspicious circumstances.
Looking back over the past few years, and even decades, it is clear that there have been a number of suspicious deaths among people with political links, providing some evidence to support Simicska's fears.
András Váradi
Váradi was the mayoral candidate backed by the opposition left-wing alliance in Felcsútdoboz, a township neighboring Felcsút, PM Orbán's hometown which is controlled by his oligarch friend Lőrinc Mészáros Váradi came to a tragic end when he suffered an accident. According to the reports, the ladder that was attached to the top of his car came loose and fell off. When he stopped the car and got out to recover the ladder, an inattentive motorist ran him over and he died in hospital.
Strangely enough, police didn't retain the ladder as evidence, but returned it to the family. A short while later, that same ladder went missing, though Váradi's family claimed that nothing else had been taken. Furthermore, the witness accounts of the accident are inconsistend.
Váradi, the shepherd as he was known, was an ardent opponent of Orban loyalist Mészáros, following the ruining of his farming business.
András Komáromi
Komáromi was the owner of Welt 2000 Kft, the company that provided the IT system for the distribution and administration of European Union funding. Successive governments had made efforts to gain control over the firm because of its crucial and lucrative role, but it was during the current administration that Komáromi died of heart failure at the age of 47, and the state got control of the company after somehow resolving matters with the appointed custodians of his children. Komáromi was obviously reluctant to part with what was a most profitable business, ending 2013 with profits of HUF 425 million (€1.4 million) from revenues nearly ten times as large. His company's system has been used since 2002 and has been viewed as a problem by governments, regardless of their political orientation, because control of the operation so crucial to EU funding was in the hands of a private contractor rather than the state.
Dead in the line of duty
In fact, suspicions deaths in public life aren't new, and were more common in the 1990s. At that time, the new and unregulated landscape of democratic Hungary opened up many opportunities for the organized criminal underworld to start building empires and make money. Oil was one of the most attractive options at the time. As such, five senior police officers linked to the investigation into the criminal side of the oil industry died in rapid succession under increasingly mysterious circumstances. One died in his office unexpectedly, one hanged himself on his refrigerator, yet another was ran over by a car.
István Szebellédi
Szebellédi died in a way that makes no sense: at the age of 64, with a successful business venture and part of what was considered a happy family, he chose to commit suicide with his hunting rifle. This was immediately after a conversation with his son and business partner, and after he organized business meetings for the next day. He was tied to several questionable business ventures but was never a formal target of any inquiries.
He used to be a favorite of the Orbán regime, his accounting firm received one auditing contract after another from various municipal governments. His main area of operations was southern Hungary's Pécs, where he was widely considered as the informal deputy mayor thanks to his breadth of influence.
Tamás Welsz
The most recent addition to the list is one of the most curious cases. When Welsz became known to the public, it was clear that he was a professional fraud who had a business in dealing with fake passports, providing "security" for African rally races by splitting protection money with corrupt local officials, and also getting involved with the new Hungarian airlines Sólyom, a widely hailed new business venture that proved to be little more than a farce.
As part of his business in identity schemes, he sold Bissau-Guinea passports to a senior politician on the political left who used the fake documents to channel money out of the country. When Welsz was apprehended for questioning, he fell ill in the patrol car and died shortly after.
Theories range from Welsz wanting to avoid prosecution by taking poison before he was detained, to a more extreme interpretation of events that the police officers actually silenced him because of what he knew about the dealings of the political elite in Hungary.
The original article in Hungarian was published on 13rd February 2015.