Hungarian law already allows state leaders to use military aircraft for private purposes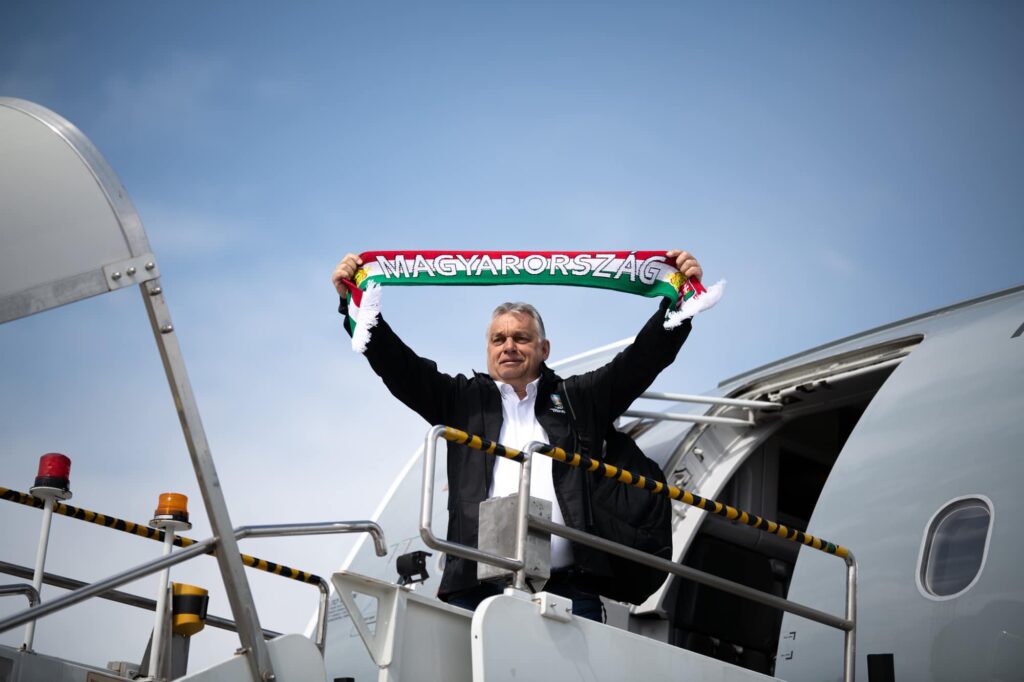 At some point in the last few years, Hungarian politicians and dignitaries started rushing to and fro on private jets like the rockstars of central-eastern European policymaking. Naturally, there has been an increase in the number of political trips in general because of the globalization of diplomacy. If, in the meantime, Hungarian leaders have ensured luxurious travel for themselves – on both official and private journeys around the world – can anyone truly fault them? Well, no – mainly because they keep amending legislation in their own favour.
Like a new mom who posts photos on Facebook every ten minutes because Timmy's doing so well, he only shoved one toy up his nose today, our politicians inundate us with photo albums of their official activities. Because they frequently fly with two troop carriers and two liaison aircraft – bought with public funds and owned by the Hungarian Defence Forces – photos of these planes have consistently cropped up in summaries of their official trips.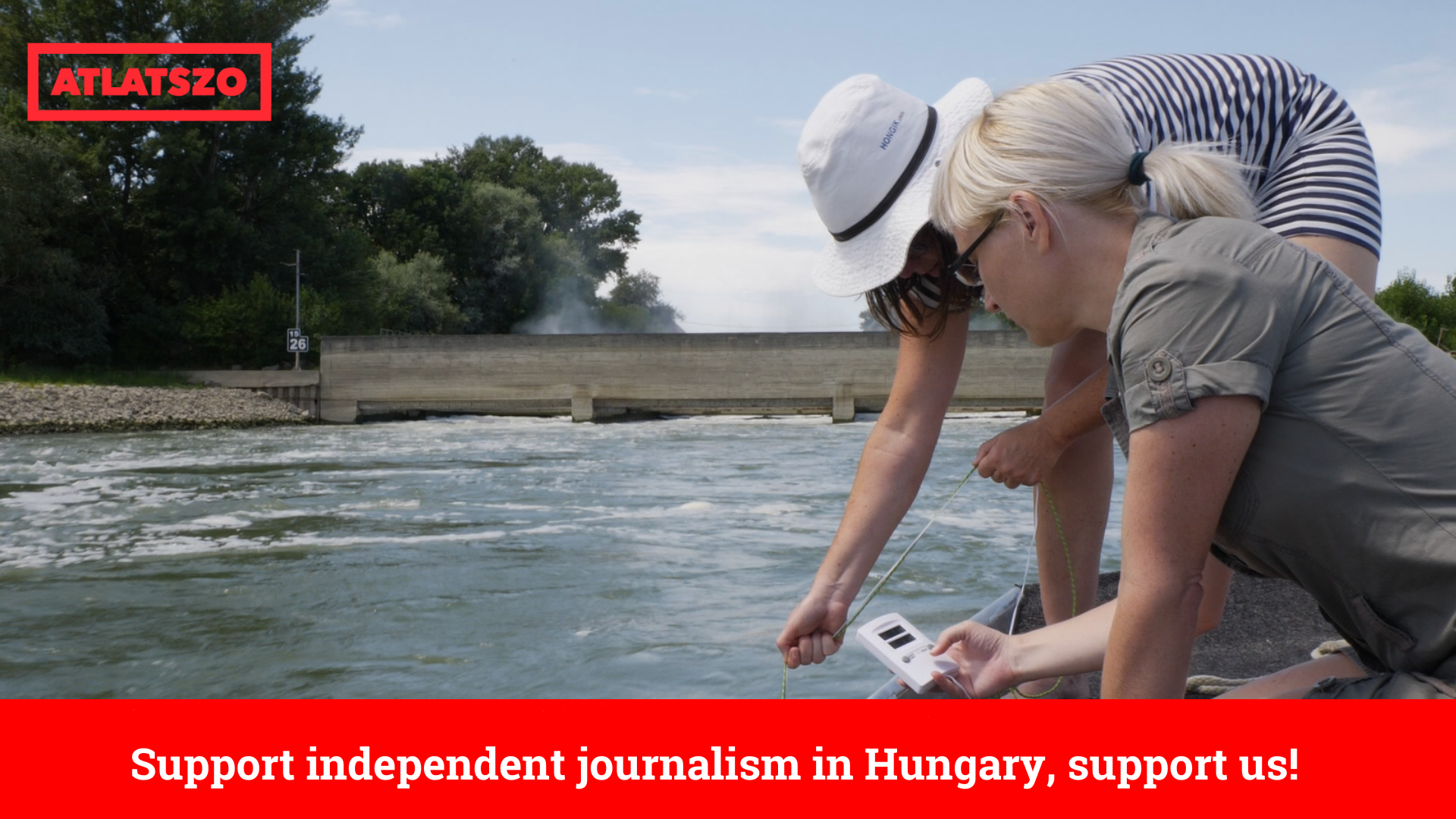 It becomes apparent based on these posts that, since 2018, the defence aircraft – which cost more than ten billion HUF apiece – have become a sort of engine for national pride. After all, they reinforce Hungary's claim to middle-power status, which may sound unambitious but is in reality very ambitious given that a middle-power can stand on its own and take diplomatic lead, and Hungary has the capacity for neither of those two things.
For national pride, then, Prime Minister Orbán, President Novák, and Foreign Minister Szijjártó have been taking advantage of these military aircraft on their trips abroad. When the country's political figures aren't imposing themselves on global affairs with military aircraft, they often fly with chartered private jets.
The problem with defence aircraft
The use of military aircraft by political leadership is not unique to Hungary. These fleets are usually sized based on a country's economic and geopolitical strength – the US, for example, boasts the ever-impressive Air Force One, while Iceland's government flies private or commercial. Hungary uses two Dassault Falcon 7X and two Airbus A319 airliners.
While operating with a fleet is entirely rational – they grant leaders the necessary flexibility and protection – the costs often alarm taxpayers. The purchase price and maintenance and operating costs of military aircraft add up to several million HUF per operating hour – totalling 2.5 to 3 million HUF, according to experts – and there's a substantial cost for in-flight food, drink, and internet usage.
However, despite these sums, military aircraft are still financially preferable to using airline companies, which include considerable added fees. Less ideal is that these planes, funded by taxpayers, are often difficult to monitor or track, which means many trips have little to no oversight. This is exacerbated by a reluctance to reveal intelligible data about costs. As a result, Hungary's leading politicians often travel to locations that cannot be tied to any known political agendas, and no one knows why.
We have put together a spreadsheet of data from the Ministry of Defence on the cost of politicians' flights.
Unfortunately for the concerned taxpayer, these details are unlikely to emerge any time soon – they're classified on the grounds of defence and national security for the next thirty years. Come 2050, however, it will be revealed why the aircraft have been frequenting exotic holiday destinations, tax havens, and US casino towns – so that's something to look forward to.
In 2018 Prime Minister of Hungary, Viktor Orbán traveled frequently with newly acquired military aircraft and posed proudly next to them. Since then, however, flight route data on two passenger and two luxury jet aircraft purchased by the Hungarian Defense Forces has been hidden from flight tracker websites.
Deregulation nation – legislation past and present
One would hope that something so untransparent is heavily regulated. Not so. Currently, the only real restrictions are a government decree on who can use the aircraft and the actual capacity of the armed forces to supply a plane.
A previous pre-existing framework agreement stipulated indefinite resources for military aircraft in the case of political missions. Act CXIII of 2011 ruled that the Hungarian Defence Forces' means of transport could be temporarily transferred on request, with the permission of the Defence Forces' commander, and for an amount or free of charge, based on a special agreement.
The amended January 2023 legislation, Act CXL of 2021 on Defence and the Hungarian Defence Forces, tasked the defence forces with the protection of persons who are protected by trained forces. By default, this included the president, prime minister, and foreign minister.
Other senior political leaders also have access to these arrangements, along with government commissioners and their families, delegation members, and, in rare cases, specific persons chosen and justified by the government.
The decree puts the Minister of Defence in charge of deciding who receives military protection and of coordinating the armed forces in this task.
Traditional modes of travel for official trips
On occasions that military aircraft were unavailable, our leaders have relied on the traditional luxuries of business jets, operated and chartered by foreign and Hungarian carriers.
Foreign Minister Szijjártó, for example, took 65 official business trips between 2019 and 2021 with chartered flights. One day trip from Pécs to Geneva to Budapest, operated by Fly-Coop Ltd., cost the foreign minister and his team 7.5 million HUF in 2021. These prices skyrocket for transcontinental flights.
When the Prime Minister has to travel to distant lands to advocate for crucial national interests, it is in everyone's interest that his travels go smoothly. When he travels to Bulgaria for a football game, a luxury jet seems like an overkill.
Atlatszo has been tracking two luxury vehicles all summer and, in doing so has documented where the leadership of the governing party and their business partners spent their summer vacations.
Eligibility for non-military chartered private flights for official trips
At the end of 2019, the Directorate-General for Public Procurement and Supply concluded a framework agreement with five travel agencies for a net 35 billion HUF. Since then, in a new framework, this price increased to a net 48 billion HUF, financed in part by the EU. This covers accommodation, insurance, and car hire in addition to the cost of the flights.
Bookings are made through the Central Government Travel Portal, which is in sync with other major booking systems, low-cost airline offers, and discount offers from the agencies covered by the framework agreement.
Crucially, the travel agent involved in this setup must use the Travel Portal and must book the cheapest offer available. Any other choice must be justified in writing. Naturally, this would mean that the travel agent only opts for private charter flights when traditional and low-cost airlines are unavailable.
According to legislation, the head of government and the president is entitled to an escort, a per diem, reimbursement of expenses, special air travel for official missions "when necessary", and the comforts of first-class travel. A much-amended 2015 government decree reaffirms that the head of state is not automatically entitled to private charter flights.
How, then, did Foreign Minister Szijjártó enjoy at least 65 official trips over the last five years on private chartered flights? It is statistically improbable that regular flights did not once coincide with his travel needs. As it turns out, the government decree allows for divergence from the protocol if the authority in charge of budgeting allows it and it is justified. And who better to authorize Szijjártó's private non-military flights than Szijjártó himself?
If you want something done right, do it yourself – so, allegedly, said fellow foreign policy connoisseur Napoleon Bonaparte. Lo and behold, Szijjártó is doing it himself, and he has been very generous with Szijjártó. In fact, we have yet to see him travel for official purposes with a regular, scheduled flight in his long and eminent career. Apparently, he just can't say no to himself.
Skyscanner plus, plus, plus…
Clearly, Hungarian politicians have become adept at finding and using legislation loopholes to ensure maximum comfort. Fortunately, even where loopholes may not exist, these figures often find themselves in legislating or deciding positions, so they create new technicalities.
As a result, several heads of state rarely, if ever, use the low-cost or regular scheduled flights. Nor do they use the airline companies that are contracted by the booking portal that they also do not use – both of which they should be using, according to legislation. Instead, these officials turn to business air carriers that are not part of the international reservation system.
If it feels like the leaders of the country are flying in the face of the law, worry not – no laws are being broken, because mercifully, laws are malleable and can be amended by the very figures who may benefit from violating them. This could explain why two recent framework agreements stipulate that all airlines that do not meet the requirements of 'low-cost, low freight' are, in fact, 'traditional scheduled' airlines.
What's the takeaway? Important travel tips: check in online, arrive early, pack snacks, and amend inconvenient legislation.
Translated by Vanda Mayer. The original, more detailed Hungarian version of this story was written by Kornél Brassai and can be found here.  Cover photo: PM Viktor Orbán boarding a Defence Forces plane on 6 May 2021 (photo: the Prime Minister's Facebook page).