Hungary by Atlatszo – Former MVM CEO sentenced to five years in jail; lost taxpayer money will be hard to recover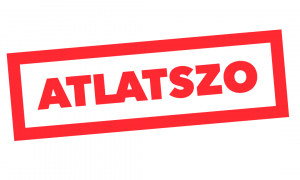 This is what Atlatszo wrote this week:
Former MVM CEO sentenced to five years in jail; lost taxpayer money will be hard to recover
The former CEO of Hungary's state energy giant, MVM, was sentenced to five years in jail at the end of February. István Kocsis and his accomplices also have to repay 6.35 million euros. During Kocsis's leadership (in 2005-2008) tens of millions of euros disappeared from MVM after they were paid to a bunch of obscure offshore companies.
Addiction, abuse and destroyed self-esteem: The path of two women to the brink of homelessness
The Hungarian government is working hard to remove homeless people from the streets, and its propaganda media tunes the public opinion against them. When the new law regarding homelessness came into effect, a 61-year-old woman was the first one taken to jail for living on the streets of Budapest. How does a woman get to the brink of homelessness?
Peaceful protests and only a little fearmongering – photos from the March 15 events
Hungarians celebrate the anniversary of the 1848 revolution on March 15. For decades it has been a day that is significant in politics: both the government and opposition parties organize rallies and protest are also common. Despite the tense political climate in Hungary, this year's events were rather peaceful.
Here is your reading list about what is going on in Hungary:
The New York Times: He Used to Call Viktor Orban an Ally. Now He Calls Him a Symbol of Fascism.
This was the pastor who presided over Mr. Orban's wedding. It was also this pastor who christened Mr. Orban's two eldest children. And yet the pastor, the Rev. Gabor Ivanyi, was standing in the snow, handing tea to Mr. Orban's opponents and questioning Mr. Orban's claim to govern by Christian values.
NPR: EU Struggles To Rein In Hungary's Hard-Line Government
The European Union has largely tolerated Hungary's nationalist Prime Minister Viktor Orban, despite his government's crackdown on civil society and virulently anti-migrant rhetoric.
The Irish Times: Hungary's leader urges Europe to reject liberal values and immigration
Hungarian prime minister Viktor Orban claimed on Friday that liberal values and immigration could destroy Europe, as he struck a defiant note in the face of possible expulsion from the largest party in the European Parliament.
Reuters: Hungary's Orban asks European conservatives not to expel his party
Hungarian Prime Minister Viktor Orban has written letters of apology to European politicians who called for the expulsion of his Fidesz party from the main European conservative group, but several of them said it wasn't good enough.
Reuters: Hungary publishes more anti-EU ads despite pledging halt
Hungary's pro-government media continued to publish anti-EU messages on Wednesday despite a promise by a government official to halt the campaign during talks with a center-right European grouping on Tuesday.
Reuters: Hungary's Orban told: Win back trust to stay in EU center-right bloc
Hungary's Prime Minister Viktor Orban still needs to do more to avoid the expulsion of his anti-immigration Fidesz party from the main European conservative group, its leader was quoted on Friday as saying.