Peaceful protests and only a little fearmongering – photos from the March 15 events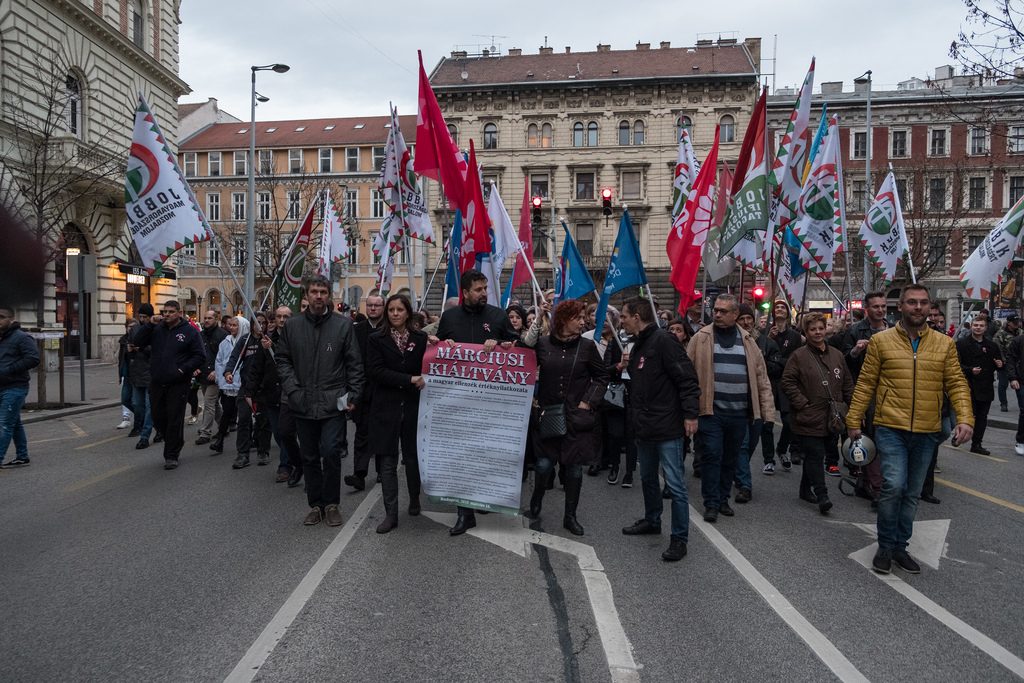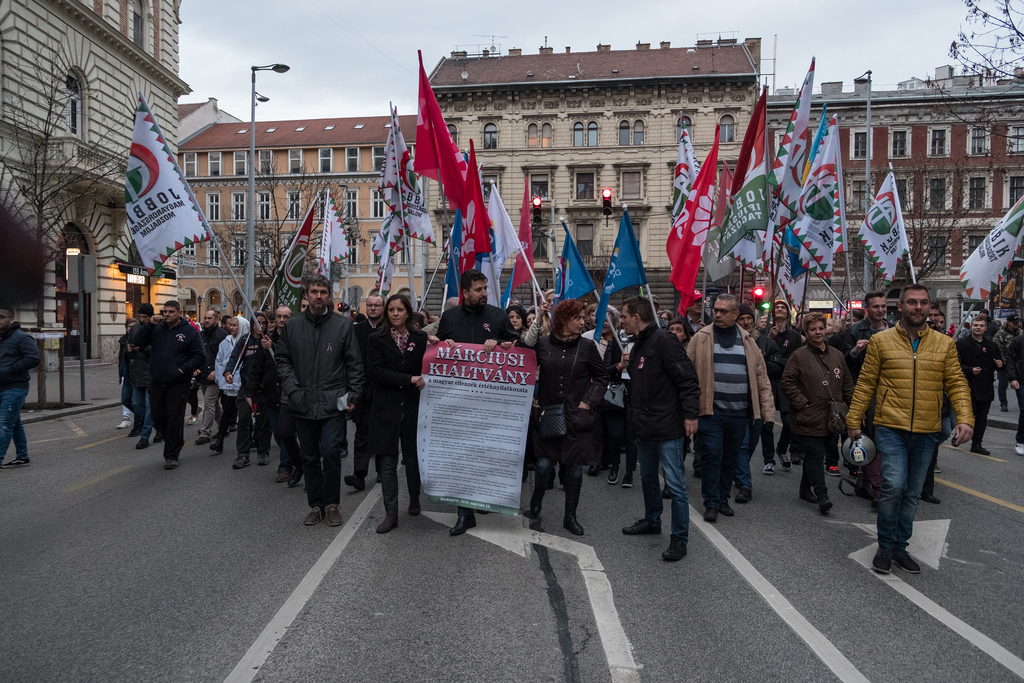 Hungarians celebrate the anniversary of the 1848 revolution on March 15. For decades it has been a day that is significant in politics: both the government and opposition parties organize rallies and protest are also common. Despite the tense political climate in Hungary, this year's events were rather peaceful. Viktor Orban's speech did not include any anti-migration fearmongering or anti-Soros rhetoric. Instead, he spoke about the 'shadow of a European empire.' Opposition parties talked about European values and the need for cooperation and coordination. Atlatszo live streamed all the events – see our videos and photos of the day here!
The official commemoration of the 1848 events, organized by the government, took place at the National Museum in the heart of the city. The neighboring streets were crowded by huge coach buses that transported people to the event from rural areas and cities outside Budapest to the central event.
As usual, a group of Polish people also appeared – and this time, the Polish Prime Minister, Mateusz Morawiecki was the first to make a speech. He was followed by Orban, who talked for about fifteen minutes. See the recording of the speech here.
Take a look at our photos from the main event with Orban and Morawiecki:
At 1 pm the opposition party DK (Demokratikus Koalíció – Democratic Coalition) held an event at Egyetem Square. Sándor Róna, Csaba Molnár and Ferenc Gyurcsány spoke at the event.
At the end DK and its supporters walked to Szabad Sajtó Road (Free Press Road) where all the opposition forces were preparing a joint demonstration at 3 pm. See the recording of the opposition demonstration here.
Take a look at our photos from the opposition event:

After the demonstration was over, some of the participants walked over to Kossuth Square, to the Parliament. Opposition members of Parliament hang a list of their demands on the gate of the Parliament.
Photos and text by Márk Tremmel
English version by Anita Kőműves. You can read the original, Hungarian language story here.
Cover photo: opposition MP's carrying a poster with their demands to the Parliament