Addiction, abuse and destroyed self-esteem: The path of two women to the brink of homelessness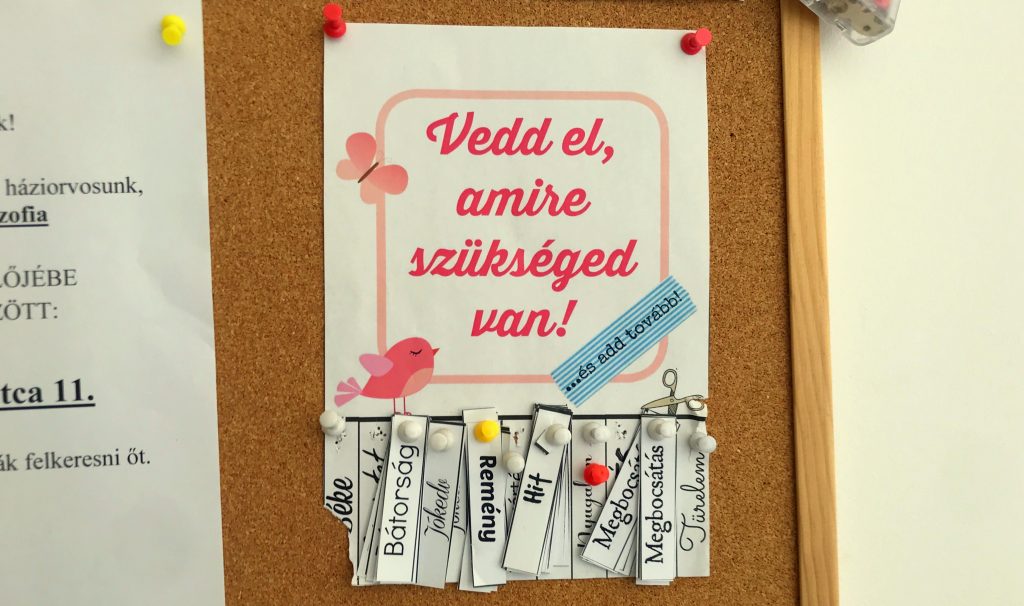 The Hungarian government is working hard to remove homeless people from the streets, and its propaganda media tunes the public opinion against them. When the new law regarding homelessness came into effect, a 61-year-old woman was the first one taken to jail for living on the streets of Budapest. How does a woman get to the brink of homelessness, how does she lose her home, and what can help her hold on? Diana and Karola, our interviewees, had very different lives. Now both of them are trying to start a new life with the help of the Salvation Army's shelter in Budapest.
Diana is a tiny, dark-haired young woman. She's not thirty yet. She was raised by one of her grandmothers, but she has no happy memories. She was always hungry and cold as a child, physically and psychologically abused. She learned to believe that she was not worthy of love.
As a grown-up, she had two relationships with dominant, arrogant men who abused her. To endure her hardships, she started using alcohol and drugs. 'I was and am an addict' – she says now. The seriousness of her problems was recognized by her family. At the end of 2016, her young child was taken to foster care, and she moved into a rehabilitation institution.
She left the rehab a year later. She went to the temporary shelter of the Salvation Army in the 6th district of Budapest with a friend.
It is the shelter where we meet and talk to her and one of her roommates, Karola. The shelter rescued them from getting to the streets, and now both of them work and struggle for a better life. The institute helps their recovery with a psychologist and a pastor as well.
We are sitting on the shabby, yellow couches of the hostel's common room and we talk. The two of them seem to get along very well, although they are quite different at first glance.
Diana looks about 30, uses a little makeup, wears gray gym clothes with boots. Her voice is deep, she speaks slowly and clearly, as if reading aloud from a book.
Karola is 48 years old. She has short blond hair and she does not wear any makeup. She sits down in everyday clothes for our conversation, looking somewhat tired, smelling like cigarette smoke. She seems to be a very smart woman, talking quickly and a lot.
Diana: abused as a child, abused as an adult
'I'm an addict. Mostly to alcohol, but I tried prescription drugs and other substances as well. In November 2016 I joined the Morningstar Rehabilitation Institute in Dunaharaszti', summarizes Diana.
She came to the Salvation Army's women's shelter. She had considered renting a room in the city but eventually decided to stay at the shelter. 'I had been oppressed so much that the year and a half I spent in rehab was not enough for me to get well completely. Even here I experience situations that trigger me and make me unable to get out of bed for a few days. But in here I get help to get through those episodes' she says.
For her, it is still harder to talk about her childhood than rehab and addiction.
'During my childhood, they convinced me that I was good for nothing. I could not make friends, I was afraid of people. Especially of men, because I was sexually abused by men as a child.'
Diana was very young when she met the father of her child. When he threatened her to kill her, she ran away. 'I took the kid saying that we are going to the grocery store – and we have been in the store ever since,' she says with a little smile.
Later she met another abusive partner. She lived with him for five years. 'That time I tried drugs and medicines. And I became an alcoholic. Drinking helped me feel free, I became more courageous, and I didn't feel the weight of the abuse,' she recalls.
Her family recognized the problem and decided that rehab was the best option. 'That's how I got to Dunaharaszti. My little child went to foster parents on November 22, and I was in rehab on the 23rd.'
A pastor and a psychologist help the residents to recover
The Salvation Army's shelter in Bajnok Street functions as a daytime warming center, rehabilitation home and temporary shelter. It is also a soup kitchen and a night shelter in the 'crisis period', between November and April when nights are cold. It also functions as a Christian congregation in the 6th district of Budapest.
The shelter where a woman in need can live for two years has 25 beds. There are bathrooms, lockers, a washing machine and a shared kitchen here, and social workers care for the women's needs. Residents need to pay for their care and they have the option of depositing a savings amount every month. It can be 5,000 HUF (16 EUR) a month or more, depending on their wages.
Residents have to adhere to strict rules, but in return, they get all the help they need to live a full life and recover. Between November and April, an additional ten women can be accommodated in the institute's basement.
At 10 am in the morning, there are some residents who have not yet gone to work and they are smoking behind the gate. A visitor has to ring the bell to be let in.
A few hours later the gates open to let in those in need to warm up and have lunch. They are waiting for lunch sitting on plastic chairs on the ground floor of the building in crowded corridors.
On the ground floor, behind the door with an electric lock, there is a staircase to the temporary hostel. This is where I meet Diana and Karola.
Karola's story: fleeing an abuser after seven years
Karola asks me to mask her identity so that the abusive partner whom she escaped from could not find her. She arrived at the night shelter on December 28th, but did not spend much time here – she was soon admitted to a hospital with serious issued. It was only a few days before our conversation she came out of the hospital. She has been treated with splenic infarction and arterial thrombosis. Despite this, now she found a job, she is a janitor.
Karola claims she had a great childhood, her father was engaged in politics during communism. Later she worked with people in the area of adult education, but she also ran her own newspaper for a while. She is 48, an abusive relationship forced her into where she is now.
'I was suffering for seven and a half years. I allowed my partner to gain full control over me. I was a modern slave. I couldn't be myself, I couldn't keep in touch with anyone. For two years I could not even talk with my children. I was completely exhausted and broken because he gaslighted me' she explains.
'When he was sober, he admired me, but when he was drunk, he beat me. Once he pushed me to the ground. A month later, I went to see a doctor and it turned out that my tailbone was broken. My partner didn't go to work that day. By the time I got home from the doctor, he was home and he beat me again because he didn't believe I was at a doctor's' she says.
In 2013 he hit her in front of policemen, and the next day she filed a complaint. But her abuser was only given a probationary period and fined 100,000 HUF (320 EUR) – for which he blamed Karola again.
'I had to hide from him at my own home. I often slept in the garage or in the cellar. My heart was broken when my children visited me, but they couldn't come to their own house, and I couldn't go out to them.' She was watching them through the window of her own cellar and cried.
One day when her partner went out to drink, she managed to escape. Her suitcase had already been prepared for a month by then, she was just waiting for the best moment to run.
The Bajnok Street shelter was found by her eldest daughter, who was born from her first marriage. Her first husband, the father of this daughter, tried to sexually molest the baby, so Karola left him right away. She had two children from her second marriage, but her husband cheated on her.
She naively allowed her third partner to live in her own house – the one that abused her for years, mentioned above. She financially supported him but later he turned violent. Now only her children know that she is in the Bajnok Street shelter. Her abuser is reportedly looking for her – at her friends' and even at her mothers' who suffers from Alzheimer's.
Drinking is not allowed but anyone who is jobless can get food
Karola is now launching legal proceedings against her abuser. She received the number of a reliable attorney from other residents, just as she received the contact information of a cheap optician. Residents always share useful information with each other.
'Social workers come every day, asking us if we need anything. If someone doesn't have any money, they bring her canned food so she can eat something besides the lunch,' says Karola. If someone comes here having nothing, she should mention this at the kitchen and the social workers will help her. E.g, you can turn to them, if you do not have money for your medicine. 'And you are not allowed to drink,' adds Diana.
One of the rules is that you have to sign out whenever you leave the facility and sign in when you are back. Also, you are not allowed to enter another resident's room, and the drugs prescribed by the psychiatrist should be right away given to the social workers. They will give it back to you daily in the prescribed portions, to prevent abuse. This means that while Karola takes blood thinner because of her surgeries, she has to hand in the needle every day to prevent the homeless and the addicts who visit the lower levels from getting it.
The website of the Salvation Army says 'The Salvation Army is a part of the universal Christian church, her message is based on the Bible, the driving force of her ministry is the love of God, her duties are to proclaim the gospel of Jesus Christ and to alleviate human suffering'.
Nevertheless, to be religious is not a condition for staying here.
'A few years ago I was an atheist. I said God was stupid if he sacrificed his only son for these people. It was a serious statement, but later I ended up at a very good place. Thinking back, God has always been with me,' says Diana.
Similarly to her, Karola became religious recently. She says she was twice in a situation that made her a believer. First, her heart stopped for a few minutes, but she returned. At the second time, she met Jesus in her dream.
'We often talk about this with Tibor, the spiritual leader of the shelter. Now I know that this experience was not a real conversion. But I am on my way. Then, when the Holy Spirit pours on me, and I feel the great peace and love, then the moment comes when I say I have converted. I feel God's presence more and more in my life, and it helps me a lot', she says.
'One of the most important things is that you should never complain about what happened in the past. You have to forget it and go straight towards your goals' – Diana starts a new topic. Then she stops, she seems to have difficulties to talk about what follows.
'In the Dunaharaszti rehab, many people have fallen back into substance abuse and died. Addiction is extremely hard. I don't want to fall back, but I never say never. One sip is enough to start it again. But I do not regret anything. Because I got to know almost every feeling and situation, and I am still strong. I do not look down on anyone, even if they wallow in a mudhole or on the street', she says.
Diana is currently working as a janitor at the Budapest airport. Her fear of men is hard to overcome, as she works among hundreds of men. But in the last few months, she was able to talk about her past, even with them. 'They have no idea how much I drank,' she says.
Today, she is ready to talk about her addiction to schoolchildren whenever she is asked.
'I am able to do anything. I have already taken someone to the Dunaharaszti rehabilitation centre myself. She survived. I'm talking to people about addiction and about where I live. And about where I lived. I'm not ashamed of it. But I also do not think I should act as if everything was happy in my life now '
According to Karola, talking about the abuse helped her get better. She feels this is not only good for her, but it might also help others.
'It would be great if all abuse victims could receive information, so they could break free, face their past and talk about it. There is so much help for them out there.'
Written by Lili Rutai
English version by Zsuzsanna Liptákné Horváth. You can read the original, Hungarian-language story here.
Cover image: Whiteboard at the Temporary Residence of the Salvation Army. By Lili Rutai