Fidesz MP buys stake in pasta company for third of market price, becomes business partner of tobacco shop owners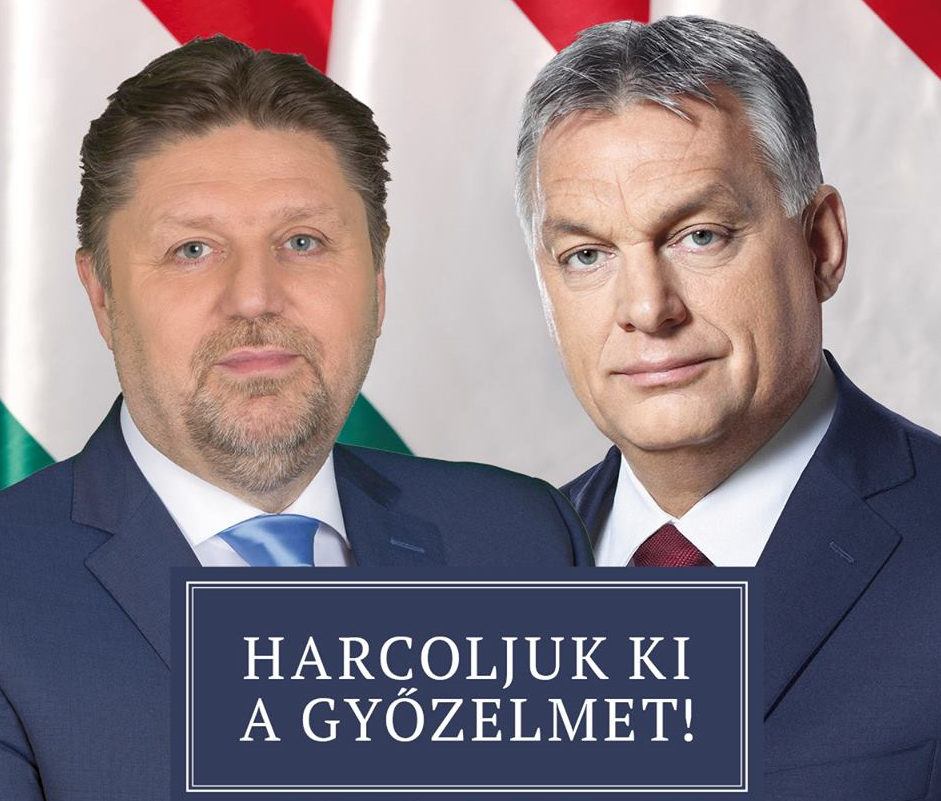 Attila Gelencsér, an MP elected in the Kaposvár constituency, started his third term in Parliament this spring after the election. He has not been particularly successful in the past eight years. For example, in 2010 he promised to manage the Taszár military airport better than his predecessor, but this has not happened yet. In fact, this airport which was used by NATO at the end of the 1990s is now out of use and slowly decaying. Gelencsér is more successful in the business world: this spring he entered a lucrative pasta business for a remarkably low price. Atlatszo explored the background of the deal.
During the past eight years, Gelencsér did not manage to take an important role in national politics and is only second in the political pecking order in his home constituency. However, Gelencsér was involved in awkward scandals. He was, for example, a member of the team of Hungarian politicians who traveled to the Azores for a meeting.
He has been in a rivalry with Kaposvár's number one power holder, mayor Károly Szita; for years. The only 'real' success of Gelencsér was that he managed to get rid of one of his rival's close allies and friends, Gergely Jakó. Jakó was the head of the county council before Gelencsér forced him out.
Local sources tell Atlatszo that Gelencsér hopes that Fidesz will allow him to run for mayor of Kaposvár at next year's municipal elections instead of incumbent Szita. If that happens and Gelencsér wins, he will have to resign his post in the Parliament. In that case there will be a by-election in Kaposvár and Gelencsér's confidante, Árpád Olsovszky will run for his empty seat. If all this happens, Gelencsér will reach his goal of controlling the entire Somogy county.
It is currently hard to predict whether Gelencsér has enough power and political capital to defeat Szita. However, he is apparently expanding his activities into the business sector.
The story starts in 2013 when the Orbán government nationalized tobacco shops. Since that year only people and businesses with a state license are allowed to sell tobacco products in special "National Tobacco Shops."
Hungarian media, including Atlatszo, covered the process and discovered that many people connected to Fidesz got a share of the lucrative business while small entrepreneurs who had been selling tobacco for decades were deprived of their livelihoods.
In 2013. mayor Károly Szita allegedly said that he is not interested in the tobacco business, saying he would leave it for the 'junior' class of politicians. This is how Gelencsér was allowed to have a say in the distribution of licenses in the Kaposvár region.
It is well-known in Kaposvár that many businessmen who were awarded tobacco licenses have close and friendly relationships with Gelencsér.
This year Gelencsér became even more deeply involved with one of the local tobacco businesses. In May he became a co-owner of Maza Tészta Kft. This is a company well known in the region as it is a popular pasta brand. The company was founded in 2016 by four people: László Fekete, János Fekete, Gábor Fülöp and Sándor Szánky.
According to our sources. Gelencsér bought 30% of the company, the share that used to be owned by Fülöp. According to company documents. Gelencsér paid 900,000 Hungarian forints (approximately 2780 euros) for a little less than a third of the company.
However, the company controls 16.6 million forints (more than 51 thousand euros), meaning that the share Gelencsér bought is worth at least five million forints (approx. 15400 euros).
Last year, the company's profit after taxes was 10 million forints (approx. 30800 euros). That is, if the company is as successful this year as it was last year, the new owner can expect up to 3 million forints in dividends (approx. 9200 euros).
This begs the question: why would anyone sell his stake in a successful company for one-fifth of its real value to a member of parliament?
We might find clues if we take a closer look at the owners of the pasta company. László and János Fekete, who are brothers, have interests in the tobacco business as well. They are limited partners in Figyel-M Bt., a company operating four tobacco shops in Kaposvár. They are also limited partners in Zselic Market Bt., a company that runs another four tobacco shops in the town. These eight shops brought in close to 1.4 billion Hungarian forints (approx. 4.3 million euros) last year.
Limited partnerships are a common way for people without tobacco licenses to control tobacco shops. Atlatszo has been tracking how businessmen are controlling tobaccos shops in Budapest through limited partnerships.
This means that Gelencsér, by buying into the pasta company, is now the business partner of the brothers closely connected to eight local tobacco shops.
Another interesting feature of this story is that Gelencsér bought his stake in Maza Tészta Kft. on May 3, 2018, and he filed his official financial statement as a member of Parliament on May 10, 2018. However, he did not declare his stake in the company.
Gelencsér's financial statements have been always interesting, though. In his first statement made in 2011, he declared savings of 17.1 million forints (approx. 53000 euros) and ownership of half of an apartment in Kaposvár. He also declared a debt of 12.4 million forints (approx. 38000 euros) – he owes this money to his family, and, according to his financial statements, he still has not paid that back.
In 2012, he bought a house in construction in the most expensive part of Kaposvár. He finished construction that year and this depleted  his saving.
However, in 2013 he declared that he had 12.8 million forints (approx. 39500 euros) in savings and he has added four million on average to amount that every year. In May 2018, he declared savings of 28.8 million forints (approx. 88900 euros), even though since 2013 his only source of income is his salary as a member of parliament. Hungarian MPs make 948000 forints (appr. 3000 euros) a month – this sum is before taxes and does not include extra pay for committee memberships.
Written by Imre Huszka (Kaposvár)
English version by Anita Kőműves, editing by Clare Humphreys
You can read the original, Hungarian language story here.