Adnan Polat's son, Kerim, gets key roles in his father's solar panel business in Hungary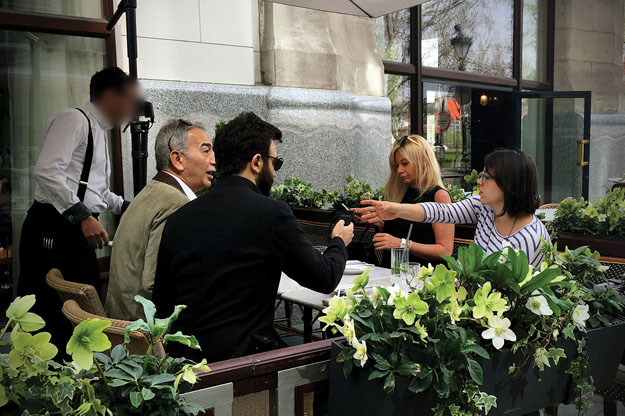 Turkish businessman Adnan Polat has been Viktor Orban's friend since 2005 when the two met at the Champion's League final in Istanbul. Since then, Polat has expanded his business empire in Hungary, obtaining stakes in real estate, ceramics and solar energy sectors. He also oversees Turkish-Hungarian trade relations and played a key role during the Turkish president's visit in Budapest at the beginning of this week. Atlatszo found that the next generation of Polats has entered the scene; Adnan's son Kerim has recently been given key roles in Polat's Hungarian businesses.
Adnan Polat's company, Ege Seramik, entered Hungary in 1993 but it was only after 2014 that he started doing business with the prime minister's son-in-law, István Tiborcz. Orbán's son-in-law and Polat bought and began renovations on the Spitz villa located on an elegant Budapest street called Városmajor Avenue.
Since then, Polat has also entered the solar panel business in Hungary. He told the Turkish edition of Forbes that he wanted to establish solar panels whose capacity for electricity production is half that of the Paks nuclear plant's. Polat's companies are also building apartment complexes and rehabilitating an entire neighborhood in Budapest, the area called Közvágóhíd.
Atlatszo recently learned that Polat's company was demolishing an office building in the 13th district and that a hotel might be built in its place.
Heti Válasz reported that Polat was fast expanding in the solar panel business. The news magazine in June wrote that Polat had nine solar panel companies.
Atlatszo learned that by this time (October 2018) Polat owns 14 solar businesses.
The four main solar companies are called DNN Solar Partners, KP Solar, PolSolar and Serksolar. Some of the ten subsidiaries have Star Wars-related names: Naboo, Tatooine, and Alderaan.
Polat is giving a role to his son Kerim in the solar business. Kerim Polat has been photographed with prime minister Orbán's daughter, Ráhel already. The two are following each other on social media as well.
Kerim' first role was as a member of the management of AMX HS Kft., the company that owns the Spitz villa mentioned above.
Between June and September this year, Kerim Polat became either a co-owner or manager in five of the solar panel companies that his father bought.
Kerim Polat became a member of the board of directors in DNN Solar Partners Kft., the central company of Adnan Polat's solar business in Hungary. This company also employs Balázs Szeghalmi, a relative of Anikó Lévai, Viktor Orbán's wife. The legal head of the company is Gábor Farkas, a former key figure of the energy department of the now-defunct Ministry of National Development.
Written by Ince Békeházy, Brigitta Csikász and Anita Kőműves
English version by Anita Kőműves, editing by Clare Humphreys
You can read the original, Hungarian language story here.
Cover photo: Ráhel Orbán reaching for Kerim Polat's cell phone in 2016 Photo: Dániel Németh, Magyar Narancs