Thousands of Hungarian teachers could leave public education because of new law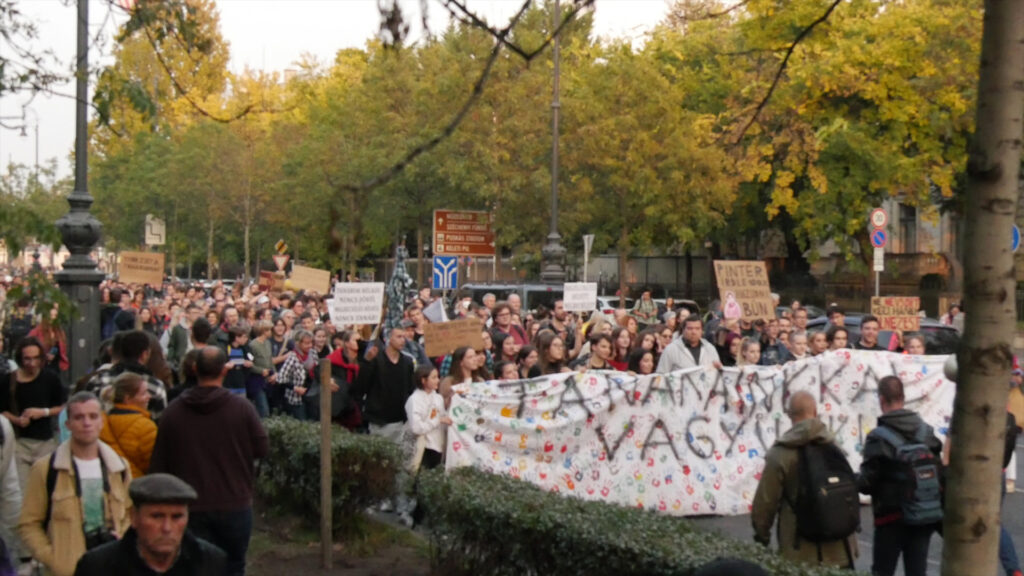 A week ago, Hungarian President Katalin Novák signed the Public Education Act, known as the status law which lays down the framework for the new career path of teachers. The government stresses wage settlements and reduced burdens, but this is not the view of those concerned. Teachers' unions predict mass job losses, while thousands of teachers are already missing from public education. The teachers we spoke to say that the new law is not the only problem: low pay and extra work are all contributing to the growing number of teachers who, despite their sense of vocation, are choosing not to return to teaching from September.
Hungarian teachers have been demonstrating for almost two years to improve the situation of public education. Their demands include a pay rise, better working conditions, and the restoration of their right to strike, and more recently they have been joined by protests against the status law. The protests have led the government to make some tweaks to the original draft, but those affected are still not satisfied. Under these circumstances, it is no wonder that more and more people are deciding to leave the profession.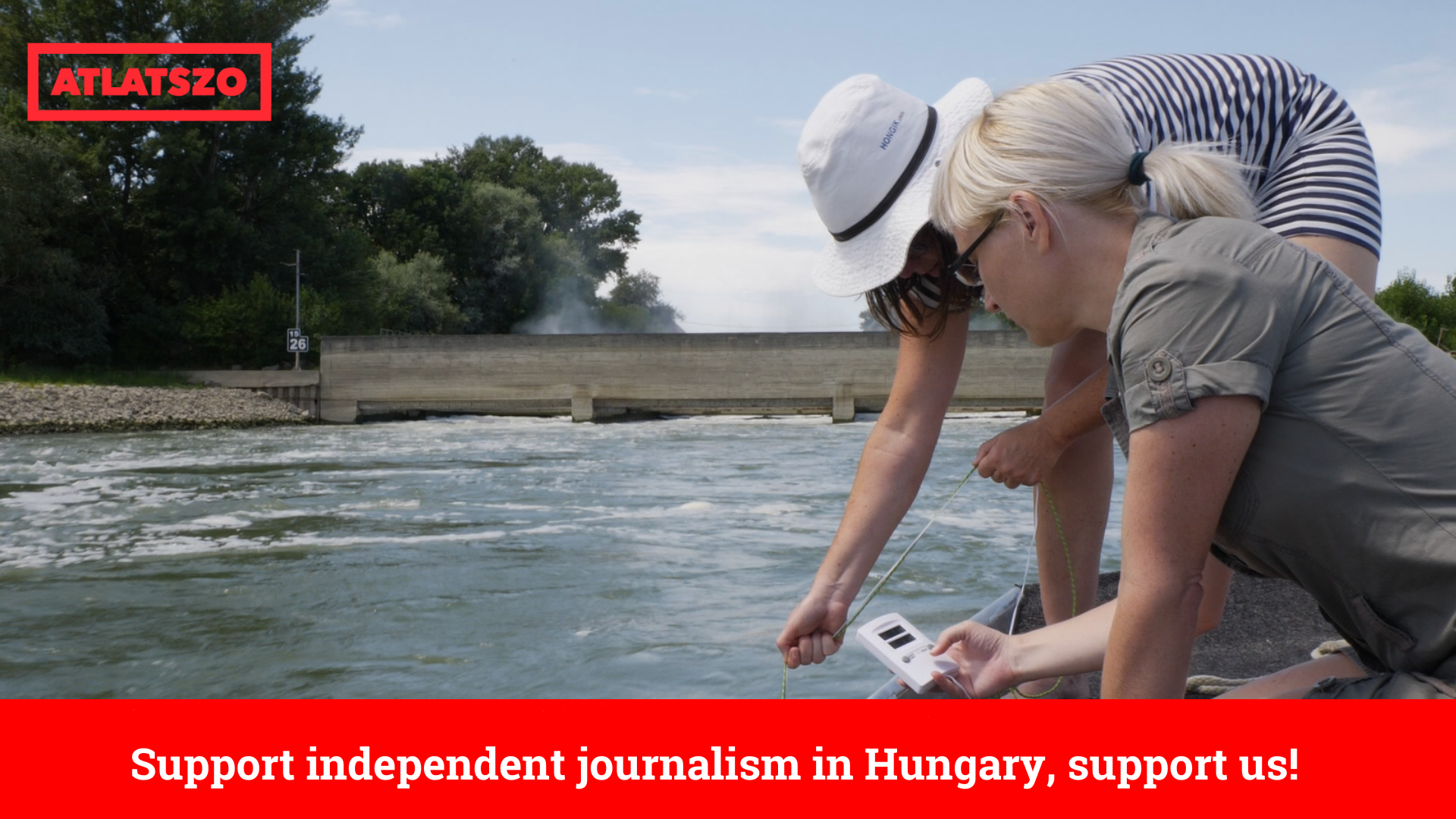 In fact, teacher shortage has long been a serious problem in Hungarian public education. According to estimates,  there are 16,000 teachers missing from the system. At the end of October, we looked at the increasingly critical situation where schools simply do not have enough teachers to teach children.
All this can only be exacerbated by the status law, which was voted on 4 July, after nearly 20 hours of debate on the draft in June.
The government published its draft public education law, the so-called Status Law, on 2 March, which deals with the new career framework for teachers. The news of the draft triggered a strong response from those concerned. Critics of the legislation have dubbed it the "revenge law", suggesting that it is the government's way of getting back at teachers and students for the demonstrations and protests. Among the changes are, for example, the change in the employment status of teachers, stricter controls on teachers' 'conduct', and a significant curtailment of their rights to strike.
Several teachers have stated that they would resign following the adoption of the law. At the beginning of the year, the After I Quit page was launched, which collects stories of teachers who have quit their jobs. The site is managed by Éva Kovács and Lujza Sikoparija. After two years of teaching in an elite high school in Budapest, Kovács decided to leave public education at the end of last school year and is now working in an office. Lujza Sikoparija worked for 18 years as a development teacher in a vocational school in Eastern Hungary. Both of them pointed out that they come from very different backgrounds, and the stories they receive also included a variety of institutions. Nevertheless, it quickly turns out that the problem is very similar everywhere, affecting all actors in public education.
The After I Quit site also intends to emphasise that it is not the teacher who leaves the profession who should be seen as the enemy, but rather the whole system, which makes it impossible for a lot of people to stay in it, despite the fact that they love teaching.
"I would spit in my face if I stayed"
We spoke to teachers who have recently decided to leave the profession. Some are special needs teachers, some have taught in church schools, some are at the beginning of their careers, while others have been in the profession for nearly 20 years. What they have in common is that none of them will be in public education when the next school year starts. But the decision was not an easy one for anyone to make.
Éva Kádár started teaching English in 2009. Her last job was at a primary school in the capital, from where she has just left after seven years. "I couldn't do it right and I didn't want to do it wrong" – she said.  She took part in the strike at the beginning of last year, but said she realised during the summer break that nothing had improved. In the last six months, to her knowledge, seven other people have decided to resign.
Judit Bognár has been working as a special education teacher in a specialised service in Budapest, her employment will end in mid-August. The reason for her change was not the status law – she did not wait for it. Rather, they were motivated by the feeling that professionally and humanly they could not deliver what they should.
After 19 years of teaching, she earned a net salary of 265,000 HUF. She also described the lack of physical conditions as unsustainable, such as the state of the furniture, the temperature in classrooms, and the lack of equipment for development.
"This year we received a package of coloured pencils from a public procurement. Pencils that cannot be used for drawing and glue that won't stick. That's all we got. For me, that's a symbol of the whole thing: it's as if we have it, but we don't. And the whole system is like that."
With 8 years of teaching experience behind her, Zsuzsanna Mezey, a humanities graduate and a religious education teacher, decided to leave the profession this year. Her last job was in a Catholic primary school, where the possibility of a strike was very limited. For the time being, she is still in the process of looking for a job. "If all the ropes were cut, I could go back to teaching. But I went on strike all year, I was an activist, I did everything, now that the status law has been passed, I would spit in my face, because why fight if I'm going to stay there?"
Ivett Szabó taught Hungarian Literature and History for 22 years. After 2014, due to a change in her personal life, she was forced to take a second job to make ends meet. "I had this constant insecurity, but I didn't want to let go of teaching because I was already good at it." Still, she had to let go at the beginning of the school year. Now she makes a living cleaning, working for families. As she says, when she started, she was already earning twice as much an hour's work as her hourly teacher's salary after 20 years.
"My situation is special because I will no longer have my own apartment due to the freeze on teachers' salaries since 2014. It's sad to have to give up teaching for this, but if it's a question of being under a bridge or living a life of some respectability, then if it's a question of giving up teaching for this, then this is it" – she added.
Teachers' unions report hopelessness, government sees no problem
We contacted the two major teachers' unions, the Teachers' Trade Union (PSZ) and the Democratic Union of Teachers (PDSZ). Erzsébet Nagy, a member of the national executive committee of the PDSZ, said that many teachers are worried about their vulnerability. She also said that instead of this new law, an immediate, visible pay rise and a significant reduction in the workload would be needed.
Tünde Tóth, vice-president of PSZ, pointed out that according to the information they have received so far
about 2,000 teachers have resigned or initiated their retirement, but some estimates suggest that up to 5,000 could leave the profession.
They said that the majority of teachers already considered the situation of education to be hopeless, and the status law is just the last straw for many of them.
But the government sees it differently. On several occasions, they have stated that they do not expect mass resignations, but prefer to wait for concrete figures rather than predictions. They also regularly point out that they have met most of what the unions have asked for, and that they believe the education law has not been discussed as much as now since the change of regime.
Written and translated by Zita Szopkó. This story's original, more detailed Hungarian version can be found here. Cover photo: student demonstration 14 October 2022. Source. Atlatszo/Dénes Balogh.