From bad to worse: unprecedented treatment delays due to the pandemic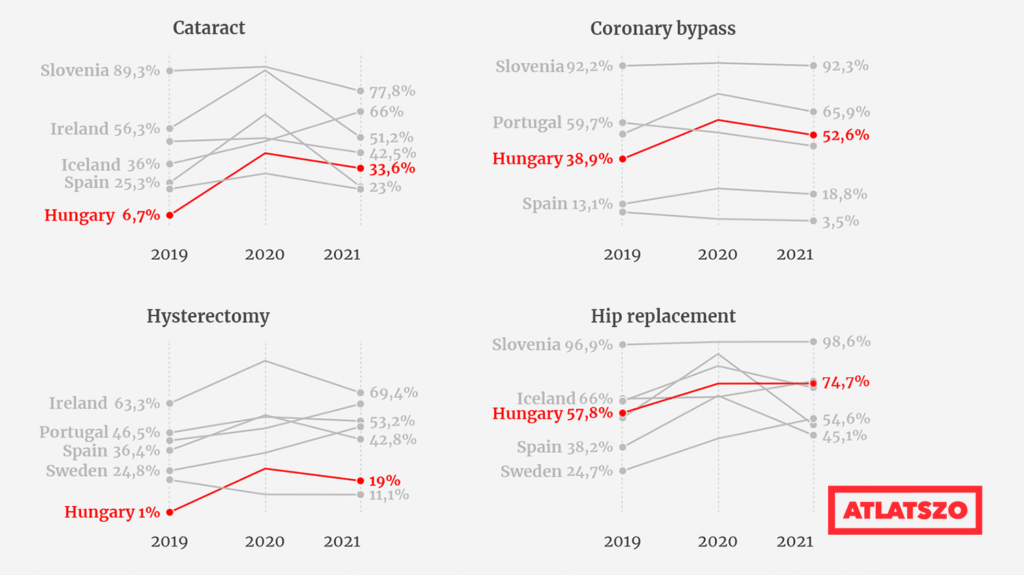 Tens of thousands of people are currently waiting for some kind of surgical procedure in Hungarian public hospitals. Compared to other European countries, the situation is not as tragic, but there are indeed some procedures where Hungary is among the leaders in terms of long waiting times – especially since the coronavirus epidemic. We take a look at which surgeries typically require more than three months of waiting time and how the trend has changed in recent years.
Hip replacement, knee replacement, cataract surgery – just a few of the treatments where long hospital waiting lists have increased significantly due to the epidemic measures. The latest available international data shows that an increasing proportion of patients are being forced to wait longer than three months for treatment. We looked at the prevalence of long waiting times for specific treatments in European countries, and how successful the reduction of waiting lists has been following the epidemic.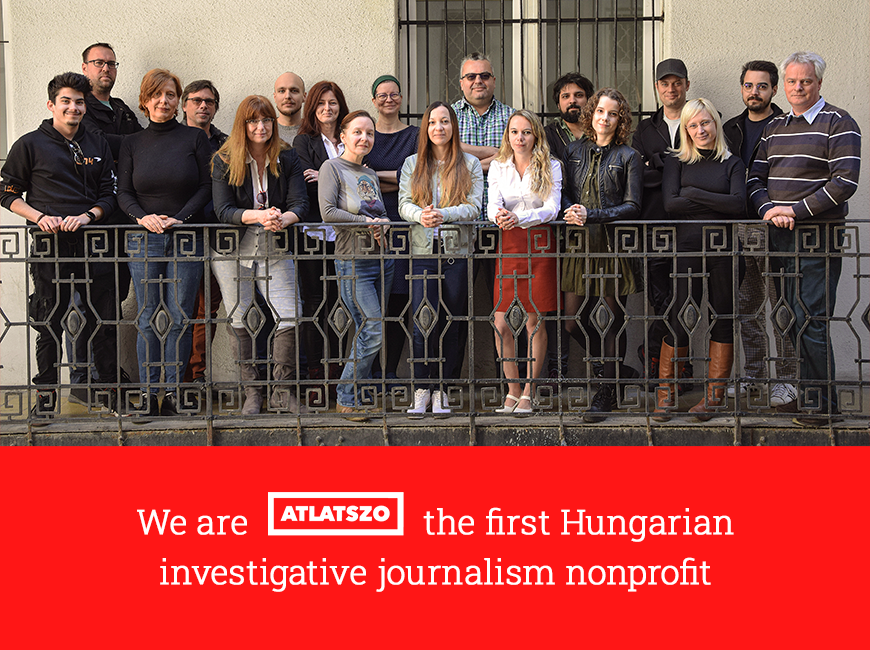 Data on hospital waiting lists are collected by the Organisation for Economic and Development Cooperation (OECD). However, the database is quite incomplete, with the most recent data being from 2021, but there are countries where only 2020 figures are available. In addition, not all European countries are included in the database, so it is not really suitable for regional comparisons – although the figures do show how waiting times have changed in each country over the years.
'2019 was an extremely dynamic year for the reduction of waiting lists', said Miklós Kásler, former Minister of Human Capacities of Hungary, at a press conference in Budapest in March 2022, where he spoke about the government's decision to reduce the waiting list.
The Hungarian data are available from 2013, and indeed we see that around 2018-19, the proportion of people waiting for long periods of time decreased significantly for several surgeries. However, the coronavirus pandemic reversed this trend, with an increasing number of patients having to wait longer than three months for treatment.
The increase was observed in almost all countries and can be explained by the suspension of elective operations. For example, the proportion of people waiting longer than three months for cataract surgery increased five times – from 6.7 percent in 2019 to 42.2 percent the following year. Apart from Iceland (which also saw its numbers for cataract surgery worsen), no other country has seen such an increase in the proportion of patients waiting longer than three months.
While for some countries the situation has consolidated by 2021, the same cannot be said for Hungary: the waiting list statistics are nowhere near the pre-pandemic figures. 33.6 percent of cataract surgery patients still face a long waiting list, 52.6 percent of coronary artery bypass graft patients experience a long waiting list, 19 percent of patients waiting more than three months for hysterectomy, and 78.8 percent of patients waiting for knee replacement. Hip replacement is the only surgery for which the proportion of patients waiting longer than three months has increased, not decreased, to 74.7 percent in 2021.
According to official data, there are currently nearly 40,000 patients on the Hungarian waiting list, and it is not uncommon for some operations to take more than half a year to be scheduled. However, there can be significant variations between regions in the time it takes to get a patient to the surgery.
Comprehensive EU data collection is lacking
Apart from OECD statistics, there is no other comprehensive recent EU collection on waiting list length, Eurostat only collects data on the reasons why patients were unable to access a health service – including waiting list length, financial reasons, distance from the hospital, difficulty of travel.
In 2021, G7 has looked more closely at the impact of postponed medical tests and interventions on patients in each country due to the epidemic. They found that the Hungarian population was the most affected by the postponement of non-urgent interventions due to the epidemic.
Since the epidemic, the situation has improved somewhat, with elective surgery and rehabilitation care resuming in 2021. However, the number of people waiting for surgery has not recovered to pre-epidemic levels, with twice as many people still waiting for surgery as before the outbreak.
According to the National Health Insurance Fund of Hungary (NEAK), there are currently nearly 40,000 patients on hospital waiting lists, and it is not uncommon for some operations to take more than half a year. However, there can also be significant differences between regions in the time it takes for a patient to be seen.
In our latest article on waiting lists, we used infographics to show exactly how many people are currently waiting for each procedure, and the average number of days it has taken patients to get through the last 6 months. According to data from NEAK, the number of patients is 103 percent higher than before the pandemic. The most common procedures are cataract surgery, knee replacement and hip replacement, with more than 30,000 people waiting, which represents 80 percent of the total waiting list.
Survey on the length of waiting lists
Átlátszó has launched a countrywide survey to find out the true length of hospital waiting lists and how long people have to wait to receive care in a public institution.
The questionnaire asks for the experiences of those who are currently waiting for surgery or have recently been on the waiting list. The aims of the survey were described in detail in our previous article in April. In our questionnaire on atlatszovarolistak.hu, we ask you about the type of procedure you are waiting for or have been waiting for, the hospital you are waiting at, and when you were added to the waiting list. We also want your feedback on whether your condition has changed while you were waiting.
Hungarian hospitals only, you have until 31 May to complete the survey. Responses are anonymous and take just a few minutes.
Written by Zita Szopkó and Luca Pete, translated by Luca Pete. The original, Hungarian version of this story can be found here.