Pay or die? Onco-tourism and corruption in Romania and Hungary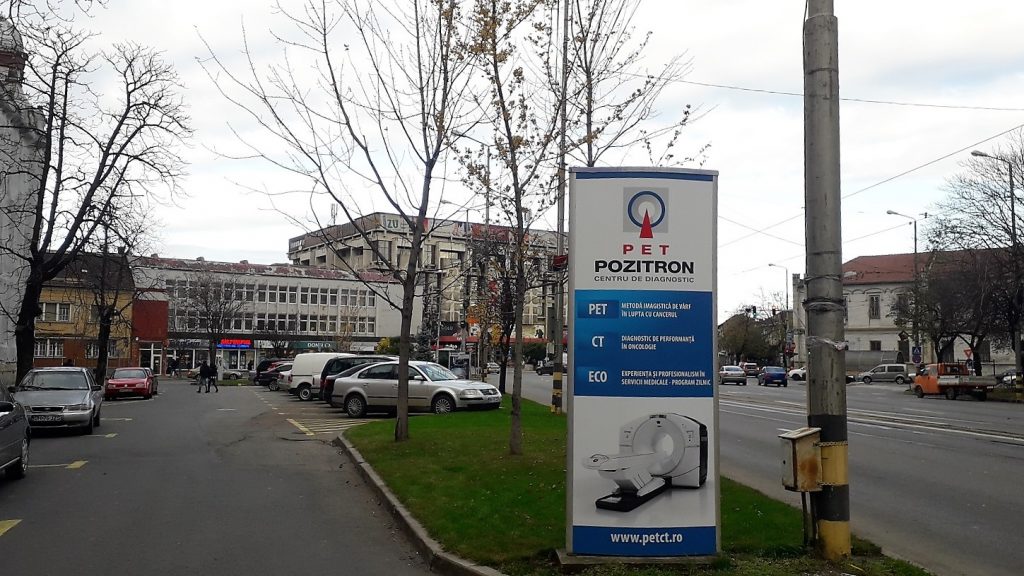 Romania has apparently become a top location for private cancer treatment centers and private clinics. The number of these institutions is increasing year by year. The so-called Central- and Eastern European 'onco-tourism' is organized mostly through these institutions: wealthy patients are seeking better treatment conditions in Turkey or even in Western European countries. However, poor patients are left almost without care. A significant part of the public funds (including the European Funds) is diverted from public institutions towards private firms. In Romania, the incomes of private investments are exploding, while public hospitals are functioning with difficulties. Both in Hungary and Romania deep inequalities emerge in cancer treatment systems. The loopholes between Romanian and Hungarian health care systems represent the last chance for the poorest patients to access the life-saving treatments.
'Hungary is an Eldorado of medical treatments' – the Romanian press claimed five years ago, arguing that tens of thousands of Romanian citizens are opting for medical care abroad. According to these reports, cancer treatments are the most sought-after medical services.
In Hungary, there are world-renowned specialists available, and the Hungarian public health care system is more appealing than the Romanian. In Hungary fees for private treatments are lower than the value of informal payments, practically tips, that are required in the Romanian public health care system in order to receive proper care.
The migration of patients has increased after a directive of the European Union came to life in 2011. According to this directive, European citizens are eligible to access the European healthcare services in any of the European member states, and their treatments are financed (at least partially) by the health insurance systems of their own country.
People who have been excluded from the Romanian cancer care system because of financial or infrastructural reasons, as well as those who meet professional deficiencies in Romania, try to find solutions at private firms or foreign institutions instead.
If one follows the paths of cancer patients, one can find an explanation for why the sudden growth of Romanian private cancer-treatment firms happened. These paths also highlight the lack of transparency in European health insurance systems. The European funds are used inefficiently in cancer treatment systems, financing is not followed and verified properly in these countries – our interviewees claim. The results: growing inequalities and new forms of corruption.
The black holes of cancer statistics
Although the paths of patients are essential to understanding the mechanism of Eastern- and Central European cancer diagnosis systems, there are no exact and up-to-date data about the number of patients in these countries. But we do know that the number of diagnosed cases increased exponentially in the last five years both in Hungary and Romania.
The professional organizations and patient associations are sounding an alarm: the available database is deficient and incomplete. The official explanation is that there are mostly technical problems behind these deficiencies in Hungary. In Romania the lack of political and professional will is the reason why a national cancer registry has not yet been made – the former Minister of Health, Dr. László Ritli explains. Dr. Ritli is one of those few professionals who is committed to the making of a national cancer registry in Romania.
The available data show that the number of diagnosed cancer patients has grown by 20 percent in Hungary in the last four years. There has also been a significant growth at the border zone: the number of diagnosed cancer patients in Bihor/Bihar county (Romania) has tripled in the last five years.
The Hungarian Cancer Registry has been collecting data since 2001 and the Hungarian Central Statistics Office (KSH) also collects information, as does the WHO or the EUCAN, but these databases differ significantly. The difference between these databases might even be as big as 20 000 patients annually. In Hungary, the latest available statistics are from the year 2015, although the European Cancer Information Centre has released the estimated data for 2018 already.
The statistics of Hungarian private cancer-treatment centers are not collected at all. Hungarian private firms are not obliged to report their number of cancer cases or any other relevant data. From a statistical point of view, these are blind spots.
Despite the uncertain data, it is clear that the number of diagnosed cancer patients has largely increased in Hungary between 2013 and 2015, since the above-mentioned European directive has been adopted. Within two years after the directive, 5000 new cases showed up in the Hungarian health care system, which is the greatest growth of the last decades.
The rising number of Romanian cancer treatment centers proves that a similar trend can be detected there, too. There can be several reasons behind these changes: either much more people are getting ill with cancer, or the diagnostic procedures have been improved, or data collecting became more efficient.
The most possible reason is the massive migration of patients from the Romanian public health system towards the Romanian public firms and the Hungarian cancer institutions.
In the last four years the highest number of chemotherapy and radiotherapy treatments have been used – besides hospitals in the capital, Budapest – at the Romanian-Hungarian border area, in Debrecen, and in Szeged.
Although the budget of the Romanian National Cancer program has also grown in this period, it is still far behind the Hungarian resources. The Romanian cancer program had received 343 million Euros in 2017.
The Hungarian budget for cancer prevention and treatment was around 450 million Euros: two and a half times bigger per capita than the Romanian one. This is one of the reasons, but not the most important one, why the Romanian patients migrate towards Hungary.
Privileged private sector: where does the public money go?
The expenses of cancer diagnoses and treatments are getting higher and higher both in Hungary and Romania, but it is unclear which costs are financed from public funds, which ones are financed through the European health insurance cooperation (regularized by the European directive and paid by the national insurance houses) and what are the costs paid by the patients as private clients. It is also unclear whether the patient exodus represents a risk of overloading the Hungarian public health care system.
We have requested public data from the Romanian Health Ministry, from the Romanian National Health Insurance House and from the Hungarian Ministry of Human Capacities in order to follow the financial transactions in the health care system. We have requested all the related contracts and agreements between Romania, Hungary, Serbia, Bulgaria and Turkey from the Romanian authorities.
We received a part of the data from the Romanian institutions, while the Hungarian authorities did not answer to our requests at all.
The Romanian National Insurance House (CNAS) has not yet released the contracts and agreements signed with Romanian and international private clinics (based on the Romanian public information law, we have asked for these, but didn't yet receive an answer).
The data from the CNAS show that 15 000 new cases were registered in the Romanian national cancer program between 2013 and 2017. The biggest growth was registered in the PET CT investigation financing: €500 thousand have been paid by the CNAS for PET CT investigations in 2013. In 2017 these investigations were financed with €5 million. The Radio Therapy treatments got €14 million from CNAS in 2015, the budget was €35 million in 2017.
The private sector has also grown within this five-year period, especially the PET CT and Radio Therapy centers. There are more than fifty private cancer treatment centers, hospitals, PET CT centers or Radio Therapy centers in Romania. Their average financial growth has been between 20-30 percent during this period. Their average income reaches €10 million per year, but there are examples of €50 million per year. One can only assume that public funds have been diverted towards private services.
Patient recruitment
Patient recruitment centers exist in Romania, oncologist dr. Enikő Fejér confirms. She is an expert at Sanador Hospital, which is one of the country's biggest private centers. She claims that wealthy patients are often proposed treatments which are not professionally justifiable.
Krisztina Hegedűs (executive director at Pozitron Diagnosztikai KFT, Oradea/Nagyvárad) says that there is an 'aggressive patient recruitment trend', and Turkey is becoming the most targeted country for cancer diagnostics and treatment.
The 'cancer business' is more than profitable in Romania. Private radiotherapy centers are available in Brasov (Brassó), Cluj Napoca (Kolozsvár), Bucharest and Sibiu (Hermannstadt, Szeben). According to the firm registry, the Amethyst Radiotherapy Cluj had more than €4 million income in 2017.
Oncocard center is situated in Brasov (Brassó, Kronstadt), and those who live in Szeklerland (a deeply disadvantaged region from the point of view of cancer diagnosis and treatment infrastructure), are usually sent to this center for investigations and treatment. Oncocard`s financial growth has reached more than 66 percent in 2017, according to the Romanian firm registry. The Sanador hospital has tripled his incomes in the last three to five years, it reached more than €70 million in 2017.
We tried to reach the representatives of Oncocard, Amethyst, and Sanador. Oncocard had promised us answers, but we did not get them in the end. The representatives of Amethyst did not answer at all, although this firm has a wide international professional network, with five clinics in France, Poland, and Italy, and new centers to be open in Austria and Germany.
We interviewed dr. Enikő Fejér from Sanador hospital. The oncologist said that there is a good collaboration between Sanador hospital and the Romanian insurance house, the CNAS, which pays for some of the cancer treatment services eligible at this private hospital. Last October opened a new cancer treatment center of Sanador, where more than 20 million Euros have been invested. Sorina Pintea, Romanian Minister of Health, confirmed: the Romanian government supports this institution because "the Romanian health care sector is not developed enough'.
Krisztina Hegedűs (executive director at Pozitron Diagnosztikai KFT, Oradea/Nagyvárad) also said that their firm has a good relationship with CNAS. Only 30/40 percent of patients at this center are private clients, the rest's costs are covered by the CNAS.
Insurance procedure in public health system takes too long, and because of the nature of cancer, there is no time to wait for administrative decisions. Private clients pay €1000 for a PET CT investigation, but the final costs are much higher.
While the private sector is growing, and the Romanian public funds are diverted towards private firms, there is a third source of financing: the European funds. The Romanian Ministry of Health announced last August that €193 million will be spent for the development of the Romanian cancer imaging systems, and €47 million will be available for cervical cancer screening. There are also smaller cross-border projects financed by European funds (€1.7 million for mammography screening at the Romanian-Hungarian border zone in 2013, €1.7 million for the Debrecen (HU) – Oradea/Nagyvárad (Ro) cancer treatment collaboration in 2011).
We tried to interview the Hungarian representative of cross-border cooperation, dr. Csaba Papp (Debrecen, city council) – but he, like the majority of Hungarian heads of institutions, did not answer to our questions. In turn, we got answers from dr. Carp Gheorghe, the manager of Oradea county hospital. The expert claims that the European investments do not fulfill the real need – neither in the region, nor in Romania.
It is also questionable whether the investments financed from European funds are really finalized, he said. The new infrastructure is not used efficiently because of the lack of professional staff. For example, there are not enough physicians, so the radiotherapy machines cannot be utilized properly and efficiently. This is why the patients migrate towards the private sector or towards the Hungarian public centers, where the proper staff is available.
Dr. László Ritli, former Minister of Health, claims that the Romanian cancer registry is 'neglected' by the Romanian authorities. In addition, the National Insurance House (CNAS) does not finance even the available treatments. One of his child patients, he tells us, needs molecular treatment, but a few-day-long treatment costs around 150 000 USD.  Without the financial support by the CNAS, the children's family has to decide if they renounce to the treatment, or try to find another solution for financing.
Intercepted, extorted, left behind: oncologist in public hospital
'It is not the public health system's interest to keep the patients inside the system', says a Romanian oncologist, who wishes to keep his identity hidden. He works in one of the most disadvantaged, isolated and poor regions, far from the cancer treatment centers. There are no financial resources and no infrastructure there. He admits that he has to send patients to private clinics or abroad.
He illustrates the situation with a story. 'I had two patients with the same condition, they were the same age, needed the same vital medication, but our public hospital is very poor, we couldn't treat both of them.'
I was asked to make a decision about which one would get the medication and which one would not. Which one would have the chance to live, and which one would have to die.
'I am convinced that I have absolutely no right to make decisions of this kind. And I refused to decide. So none of them got the medications. Both of them died. I have been thinking since, what would have been a good solution. Were there any?'
Choosing one of the private cancer treatment centers seems to be a partial solution, but it does not mean that the wealthy patient will be out of the woods. 'People sell their homes, sell their cars, their goods in order to buy medication. But what will the future bring?', asks our source, and the answer is not too bright: 'a new stage of cancer. And a new stage of the illness means new and more expensive medication, higher fees of hospitalization. The patients use up all their savings because they already sold everything. The highest costs come when the patient is in the worst condition, one has to be aware of this.'
At the overcrowded rural medical center, where our source works, there are 'good patients' and 'bad patients'. The good ones are those at the beginning of their illness. Most of them need walk-in treatment. They pay for the services (totally or partially) out of pocket, and then they leave.
The 'bad patients' are in worse condition, they need longer hospitalization, and the costs jump much higher. The clients are not able to pay the increased costs, so they are sent back to the public health system, which is under-financed.
The worst conditions appear at the palliative care system, our source says. 'We are working under extreme pressure. The costs of medication are enormously high, and they just become more and more expensive. The oncologists in this country are intercepted, we're under surveillance', the doctor says.
Two years ago, the Romanian National Anticorruption Directorate opened a corruption case against 77 oncologists, allegedly bribed by a drug company. The charges have been dropped this year.
We recorded several interviews with patients and their relatives, and it became obvious that bribing doctors was common in the Romanian public health system.
Patients and their families often 'tip' the medical staff, and they pay illegal fees for surgeries they have the right to get for free (since these are financed by the National Insurance House).
People also try to get ahead on the waiting lists by paying bribes. It is cheaper to pay bribes and illegal fees in public hospitals than to pay the fees of private centers. But the big business is not the pocket money that slides in the pockets of white cloaks. It is the sending of patients from public hospitals to private centers.
One of the escape routes for poor Romanian patients are the Hungarian public hospitals. As our Hungarian sources say, Romanians show up at first as clients at the Hungarian private cancer treatment centers – since the Hungarian private fees are lower than the Romanian ones.
But a cheaper solution is available: with a bureaucratic trick, they can get Hungarian health insurance, and now they can easily access the Hungarian public health system.
The easiest way to do this is to have double (Romanian-Hungarian) citizenship. In this case, retired patients need only a permanent address in Hungary in order to get Hungarian health insurance.
Active patients need a job in Hungary: they need documents that prove that they are employed, even if it's just formal, without any real activity.
This is the most likely reason why there are higher numbers of cancer cases near the areas at the Romanian-Hungarian border.
For example, in 2014 the number of new cases has tripled in Békés county. The highest number of cancer cases was registered in Komárom-Esztergom county in 2015, although the population dropped significantly that year.
Pay or die?
The tricks of getting Hungarian health insurance do not mean that the poorest "migrants' of cancer routes get rid of financial burdens automatically. Speaking about cancer treatments, emergencies, patients whose conditions are worsening rapidly there are always costs and fees which have to be paid immediately.
A young child under five years of age was sent from a Transylvanian small town to Bucharest in Marie Curie hospital in the end of 2017. Her case was an emergency with the young children being diagnosed with cancer, but nothing was done by the Bucharest hospital, although her condition was critical.
The family did not want to wait, thus they left Romania and with the help of international professional collaboration and got access to care in a Hungarian hospital in Budapest. Chemotherapy was started immediately – the family paid for every therapy and for bone marrow transplantation. Their costs have reached €50 000 until the child get the Hungarian insurance.
'One have to grab every chance, every possibility' – says Dóra Aczél, who has been struggling with cancer for eighteen years and who organized one of the most successful cancer treatment crowdfunding campaigns in Transylvania.
During this long period, she was treated in Romanian public hospitals and in the Romanian private health care system. She was also hospitalized in a Hungarian public hospital in the last decade and then she was transferred to a public hospital in Austria. Finally, she was sent to a private hospital in Vienna.
'A woman asked me for help about crowdfunding campaigns. She told me that a doctor in a Romanian public hospital requires 2000 as a bribe. She wanted to gather this money but I had to warn her: even if she pays that money it is not clear for what she would be paying for. And it is for sure that it will be not enough because cancer treatment costs much more. It is a trap to pay without clarifying for what the money is for'.
'I have had cancer for ten years. My condition is strictly followed. Last year my results were alarming so I was hospitalized for a new radioactive treatment in Cluj (Kolozsvár). One has to stay isolated in a hospital because of nuclear radiation but there were not enough free beds in the institution' she said.
'So, they sent me home immediately after the treatment. I had to make a decision when I sat beside someone. Finally, I choose an old woman, she was old enough to travel together with a sick person with nuclear radiation. That was the moment when I decided: If my illness returns, I will leave the country for better treatment conditions' she continued.
In the last decades, there were several investments in Romanian public and private cancer treatments systems. The value of European Funds invested in this area has increased significantly also. But in this unclear mixture of private and public services only those get through on the patient routes who has enough money to pay bribes, fees or costs.
Written by Boróka Parászka and András Becker
You can read the Hungarian-language stories that this article is based on here and here.
A longer version of this report has been published in Hungarian on Átlátszó.hu. The series of patient`s testimonies, the interviews recorded with medical experts, family members is broadcasted on Marosvásárhelyi Rádió.
 The report is part of a research supported by IJ4EU grant, The IJ4EU fund is not responsible for the content and use made out of it.