Police investigating 68 cases of election fraud with forged signatures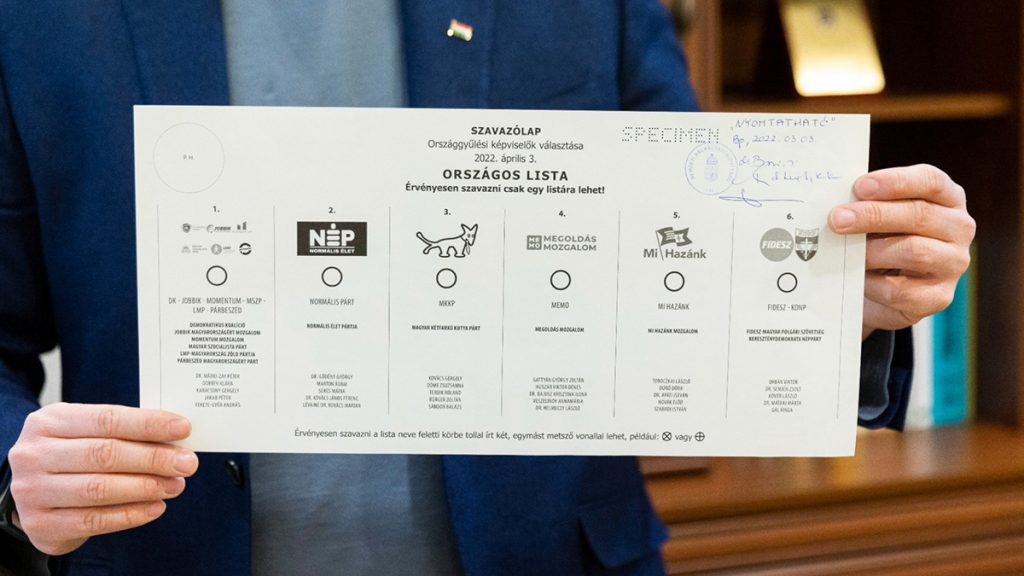 During the parliamentary elections on 3 April, there were a number of stories circulating in the press and on social media in which voters complained that their personal data had been used without their knowledge in the collection of recommendations. We have re-contacted those who who have previously told us about the misuse of their data, to find out the status of their case. We have also asked the Hungarian National Police Headquarters (ORFK) and the election offices of all 106 constituencies for information on how many criminal proceedings are currently pending and which parties are most affected.
In February, the collection of recommendations for the April parliamentary elections took place in all 106 constituencies. At least 500 valid signatures from voters living in the constituency were required.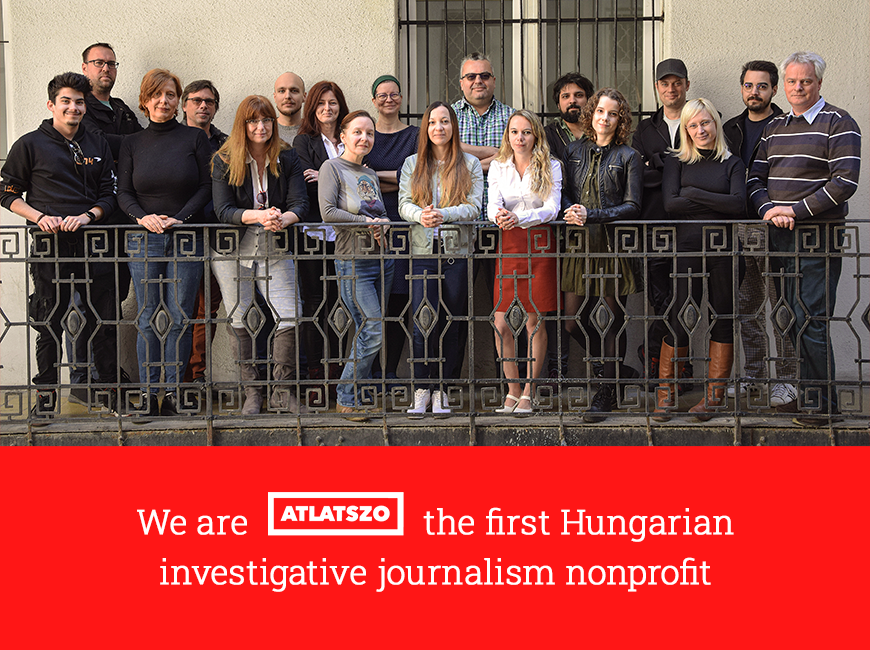 However, as we reported in March, it is likely that not all candidates managed to obtain the recommendations correctly, as some found that their personal details were included on the recommendation forms without their knowledge.
In February, the collection of recommendations for the April parliamentary elections took place in 106 constituencies of Hungary. At least 500 valid signatures from voters living in the constituency were required. However, according to our information, not everyone managed to get them in the correct way.
We contacted again those who told their stories to Átlátszó. All of them said that they had been interviewed by the police, but that there had been no further developments.
Enikő Bánóczi's signature and personal details, including her ID number, appeared on the recommendation form of Zoltánné Loukota, a candidate in the Borsod 1 constituency. And she was not the only one: several of her acquaintances found their names on the recommendation sheet of the candidate – but they certainly did not sign it. Mrs Zoltán Loukota stood for the Normal Life Party (NÉP) and received 0.6% of the total votes in the constituency
We have now learned from her that that denunciations and interrogations have taken place, but no progress has been made since then. "I don't think it's important for anybody, politically or business-wise, to solve this problem" she added.
Bence Gallai also found his signature with a candidate (Piroska Billein) from the Normal Life Party in Budapest's 2nd constituency. The NÉP candidate ended up with only 159 votes (0.3%) on 3 April. "At the moment, handwriting experts are examining the signatures of the victims, comparing them with the forged signatures. The results of this will also confirm the fact of fraud," he said.
Balázs also supported two candidates without his knowledge, also from the Normal Life Party and the Megoldás Movement, in Budapest's 5th constituency – but he could not report any substantial developments. Interestingly, however, Aniko Ferge faced concrete consequences of the alleged fraud: she was not allowed to run in the district after all, as the National Election Office (NPE) refused to register her.
68 criminal proceedings have been launched
We asked the Hungarian National Police Headquarters (ORFK) how many cases they are currently investigating for suspected misuse of recommendation forms. In its reply, ORFK reports that due to the suspicion of the criminal offence of using a forged private document, 68 criminal proceedings were initiated, 63 proceedings are still ongoing.
The police have received 64 reports of suspected offences against the electoral order, of which 45 are currently under investigation, and there werre 5 cases of suspected misuse of personal data, among which one case is currently under investigation.
Several constituencies experienced irregularities
We wanted to get a clearer picture of exactly which candidates and parties in each constituency were involved in the cases , so we sent enquiries to all 106 local election offices. In the end, we received a response from 71 places. It is clear from the responses that there were parties whose candidates were suspected of fraud more often than usual this year.
Local election offices reported a total of 44 cases,
this is the number of cases reported by the electoral offices that sent us the relevant information and the number of cases in which the authorities confiscated recommendation forms.
Overall, 55% of the constituencies that sent a substantive response experienced some form of irregularity in the process of the collection of recommendations.
In most cases, problems were typically related to the recommendation forms of one or two candidates, with only three constituencies (Bács-Kiskun 4, Budapest 4, Budapest 10) having problems with the recommendations of three candidates.
We received replies from eight constituencies that denunciations or confiscation of recommendation sheets had taken place, but they did not provide any details, citing the ongoing procedure, so we do not know which candidates were affected.
Átlátszó was also informed by several single-member constituencies in the capital that the recommendation sheets of deceased people were included.
Most of the fake recommendations were in favour of Gődény's party
If you want to see what type of irregularities have occurred in your constituency, whether there have been any criminal proceedings or whether the police have confiscated any recommendation forms, you can check the map below by clicking on the constituency or by searching for the name of the constituency in the top left-hand corner.
There were 20 constituencies where there were problems with the Normal Life Party's (Normális Élet Pártja) candidates, the majority of the cases were in the capital, but there were also cases in the countryside. For example, the decision of the Electoral Committee of Constituency No. 4 in the county of Békés, describes the abuse that occurred:
among the recommendation forms submitted to the Election Office of the Single Member Constituency, there is a list marked "ready", which contains the names, addresses and personal identification numbers of voters, none of whom are voters of the Békés County Electoral Constituency No. 04."
According to valasztas.hu, the formation was able to compile a national list, as it had candidates in 79 districts. However, they failed to win a seat, as they did not reach the 5% threshold for entering parliament, or even 1% (0.7%), meaning that they have to pay back the state subsidies they received.
György Gődény's name has already surfaced in the 2018 elections, when he was the list leader of the Közös Nevező 2018 party, which many consider to be a fake party – a political party that were only created to cash in on the state support given to candidates – and was closely linked to the couple of Mária Seres and Ottó Stekler, who, according to press reports, were also indicted by the prosecution for having swindled 117 million forints in state subsidies in the 2014 parliamentary elections. Közös Nevező 2018 party received €153 million in campaign funding four years ago which was not repaid, so it is being prosecuted on suspicion of budget fraud.
The second most cases were related to the Megoldás Movement (Megoldás Mozgalom) led by the porn tycoon György Gattyán. The party also managed to set up a national list, with individual candidates in 99 constituencies. They did not win a mandate, but as they achieved 1.05% on the national list, they do not have to pay back campaign contributions.
Candidates of the All for Gypsies Forum Party (Mindent a Cigányokért Fórum Párt) were also involved in complaint about false recommendations. The party wanted to run candidates in 4 constituencies, but all of their registration was refused – according to responses received from election offices, fake recommendations may have been put on the recommendation sheets in three cases, in constituencies 4 in Bács-Kiskun, 10 in Pest and 11.
The Hungarian Workers' Party (Magyar Munkáspárt) and the Yes Solidarity for Hungary Movement (Igen Szolidaritás Magyarországért Párt), which intend to run in an electoral alliance under the name of the Left Alliance, had problems in two places: in Budapest 4, and in Heves 3.
The Party for a Common Hungary (Közös Magyarországért Párt) tried in only one district (Bács-Kiskun 4), but to no avail – the National Election Office refused to register the candidate, against whom the election office said it had raised concerns during the collection of recommendations.
In addition, the Hungarian Two-tailed Dog Party (Magyar Kétfarkú Kutya Párt) and Fidesz did not have their recommendations in order either: the former in Budapest 8 constituency in Zugló and the latter in Budapest 10 constituency, which includes the 3rd district.
Four years ago there were more examples of abuse
The problem of forged signatures could be noticed during thein previous elections as well. In 2018, several of our readers contacted us alleging that fake parties had misused their data when collecting signatures in elections.
After the election, we reported that 111 criminal prosecutions had been launched nationwide for forged signatures, and local election offices reported 280 cases when we contacted them.
Hungarian police are investigating more than a hundred cases of suspected election fraud by so-called 'fake parties' that were only created to cash in on the state support given to candidates. Newly created parties without any supporters have a hard time collecting the signatures of 500 citizens required by law for legitimacy, and there is a suspicion that many of them bought voter data and forged signatures.
Both figures are much higher than those reported in this article – although it is also true that there were typically far more parties running in elections four years ago than in 2022. For example, six parties were on the ballot paper this year, compared to twenty-three four years ago. The number of individual candidates has fallen even more dramatically: in 2018, there were more than 1,600 individual candidates, compared to only 664 in 2022, according to the National Election Office.
However, it is doubtful that the investigations into the abuses have had a real deterrent effect. Four years ago, we also reported that police investigations were ineffective in the majority of cases: of the 111 cases, 6 had already been closed in November 2018, 19 suspended, 9 reclassified and 11 handed over to NAV.
Written and translated by Zita Szopkó. Data visualisation: Krisztián Szabó. The original, more detailed Hungarian version of this story can be found here. 
Cover photo: a sample of the national party list ballot paper at the National Election Committee (NEC) meeting on 3 March 2022. Balázs Mohai/MTI