Political party recruits candidates to run for a seat in Parliament for a hefty payment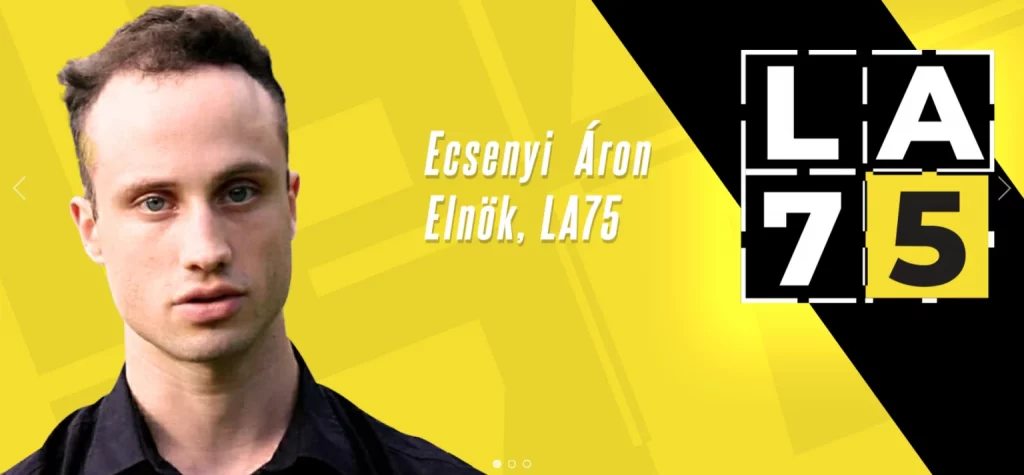 A new political party in Hungary has decided to pay a bounty and a target bonus to their candidates, according to a draft contract obtained by Atlatszo. With state campaign subsidies, this odd practice could be rewarding: if a party runs 106 candidates, the net profit after paying candidates and other costs could be over half a billion forints for 2 months of campaigning. This is why Hungary has now dozens of "fake parties"  – political parties that were only created to cash in on the state support given for running on the elections.
Established political parties can easily find the minimum 71 candidates needed to make a national list, but smaller ones have a hard time finding that many. Down with 75% of Taxes Party (Le az Adók 75%-ával Párt in Hungarian, or LA75) has come up with an interesting solution.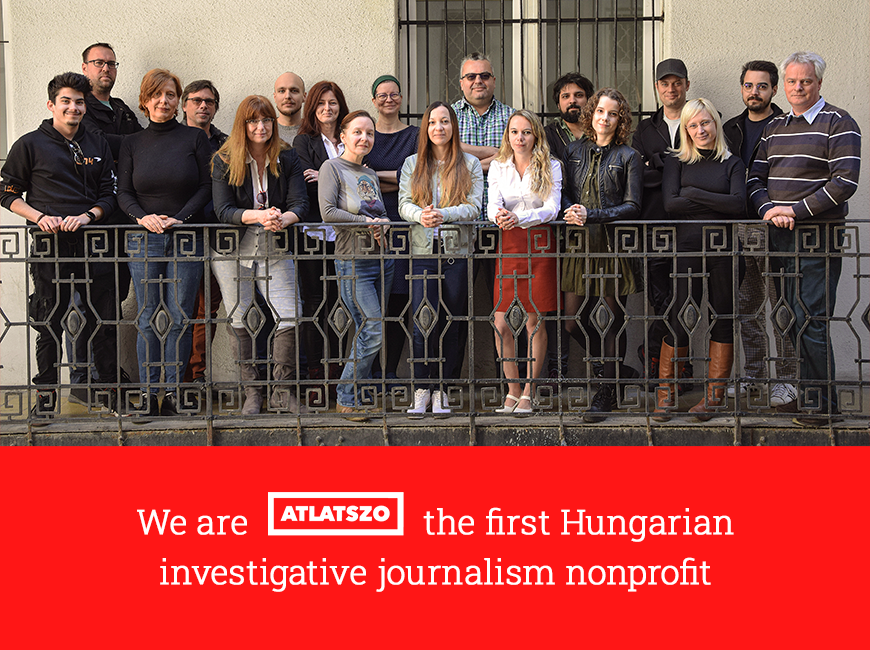 A draft contract which we managed to obtain shows that if someone decides to run for a seat in the Parliament as a candidate of the party, they will be rewarded with 250,000 HUF. If they collect 750 signatures, they will receive an additional 525,000 HUF. So an active and enthusiastic candidate could earn a total of HUF 775 000 for the party during the campaign for the upcoming national elections.
The Hungarian national elections will be held on April 3, 2022, the currently ruling party (Fidesz-KDNP) led by PM Viktor Orbán is expected to face a six-party opposition coalition that has selected conservative politician Péter Márki-Zay as its joint candidate for prime minister during the opposition primaries held in 2021.
The draft contract states that the candidate will renonuce the one million HUF of state support due to the party, and that the candidate will receive 250 thousand forints by the 45th day of the campaign period (April). Collecting signatures also comes with some money, with the campaign starting on the 50th day before the election, during which 750 signatures must be collected.
"The Candidate will therefore receive 700 HUF per valid signature upon acceptance by the Election Office. If the Candidate collects all 750 signatures, he/she will receive a reward of HUF 525 000."
According to the draft contract, the candidate must be familiar with the libertarian party's objectives and programme.
LA75 – a family party
Áron Ecsenyi and his LA75 party were first introduced to a wider audience during the opposition primaries last autumn, when he withdrew from as a prime ministerial candidate, because he failed to collect the necessary number of signatures. The vice-chairman of the party is Szilárd Ecsenyi, Áron's twin brother, and their cryptocurrency expert is Tamás Ecsenyi, who is presumably also a relative.
La75 is a libertarian party, founded in 2019. Just as their name suggests, they plan to abolish 75% of current tax burdens. According to their website, they also believe in minimizing the role of government. Ironically, their business plan is based on state support for campaigning.
Balázs L. Gábori, the party director explained to us in detail why they are giving money to the candidates. In his reply, he says that we will pay our candidates "for campaigning and representing the libertarian position. Like all other parties, we will provide our candidates with a campaign budget to spend individually. Signature gathering will be supported by hostesses, whose hostess activities will of course be paid for. Just like other parties."
"We have a serious programme, which is available on our website," – Gábori added. According to his information, they will run candidates in all 106 districts. The party director's response shows that with the conditions advertised, there are 500 applicants so far, who all have been interviewed, and the party have signed a fair contract with them in the last few weeks.
We showed the draft contract to Miklós Ligeti, legal director of Transparency International Hungary (TI), who said that there is no written legal provision prohibiting this, but "it is contrary to the essence of running for parliament, which is about serving the public good, representing the people."
A very good deal with state support
The parties and candidates running in the elections also receive state support, one million forints per candidate, which they have to pay back if they perform below the one percent threshold in the elections. This amount can also be donated to their own party. The statutory contribution is based on the total number of candidates taking part in the general election multiplied by five million forints. According to the law, a party that puts up 71 candidates can get HUF 398 million, 80 candidates HUF 497 million and 106 candidates HUF 597 million, plus the HUF 1 million that candidates are entitled to, which can be transferred to the party. Parties running on a joint party list are considered as one party for this purpose.
So, in the case of LA75, if they find 106 candidates with the conditions of the contract in the possession of Átlátszó and all candidates collect the necessary signatures, they will receive a total of HUF 703 million in state aid, while the payment to the candidates will cost only a total of HUF 82 million for the party. Add to that the costs incurred by the party, but if they can manage to spend roughly the same amount on hostesses, they can still make more than half a billion forints profit in two months.
Political parties are not obliged to submit itemised accounts of state support, so it is impossible to know exactly what they spent on and how much they spent during the campaign: in 2014 and 2018, a total of HUF 7 billion was burned in the parliamentary election campaigns of so-called "fake parties", which did not achieve 1% support in the elections.
Transparency International Hungary asked the Hungarian State Treasury for the individual accounts of the candidates running in the 2018 elections, which they finally received two years later. TI reviewed the data and found that candidates of ten "fake parties" failed to account for at least HUF 410 million in individual campaign contributions from the state budget.
"Fake parties"  – political parties that were only created to cash in on the state support given to candidates – often have trouble collecting the right number of recommendations, and some of them are not afraid to steal data: in 2018, Átlátszó published a list of eighteen parties that had fake signatures on their recommendation signature sheets.
Hungarian police are investigating more than a hundred cases of suspected election fraud by so-called 'fake parties' that were only created to cash in on the state support given to candidates. Newly created parties without any supporters have a hard time collecting the signatures of 500 citizens required by law for legitimacy, and there is a suspicion that many of them bought voter data and forged signatures.
If they fail to achieve at least 1% in the elections, these parties have to pay back the state support and their leaders are personally liable for the debt. Átlátszó examined the interests of six party leaders in 2018 and they had one thing in common: they do not have a single company in their name, so they will certainly not have hundreds of millions forints to pay back campaign funding if their parties fail to deliver one percent of the votes.
Translated by Zita Szopkó. The original, more detailed Hungarian version of this article was written by Zsuzsa Zimre and can be found here.
Support independent investigative journalism in Hungary, become a patron of Atlatszo on Patreon!