Central bank chief's businessman son, Ádám Matolcsy travels with a diplomatic passport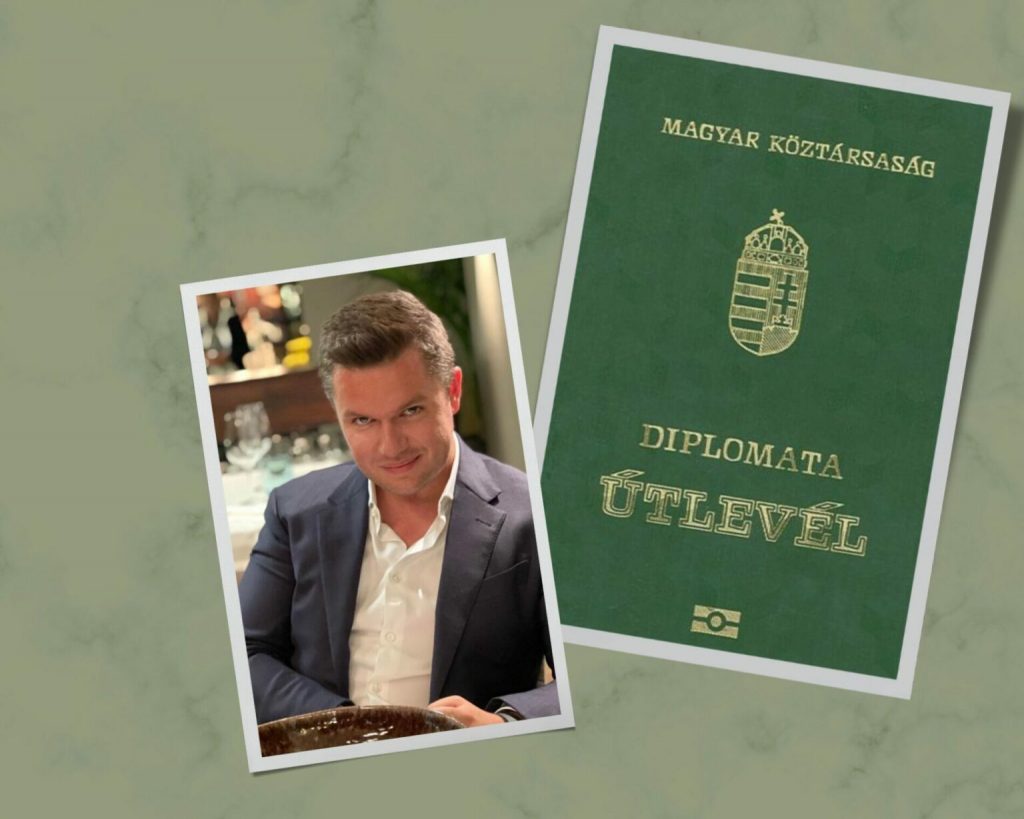 The luxurious life of central bank chief György Matolcsy's youngest son, Ádám Matolcsy has been repeatedly reported in the newspapers. Home worth billions, fancy cars, private jets – these are the details from the life of a furniture maker in Hungary. Now it turns out that Matolcsy Jr. doesn't have to bother with customs and passport control either, because for some reason the Ministry of Foreign Affairs thought he was entitled to a diplomatic passport. With visa-free entry, there are no customs checks, no queues and diplomatic immunity.
Direkt36 published a story about the rise and life of the Matolcsy circle in February, showing how they are helped by state business and personal connections to the current government. In the article, there is a photo of Bálint Somlai leaving the terminal with his family. Bálint Somlai is an entrepreneur dealing with billionaire businesses, friend of Ádám Matolcsy, and they share a passion for luxury vehicles as well.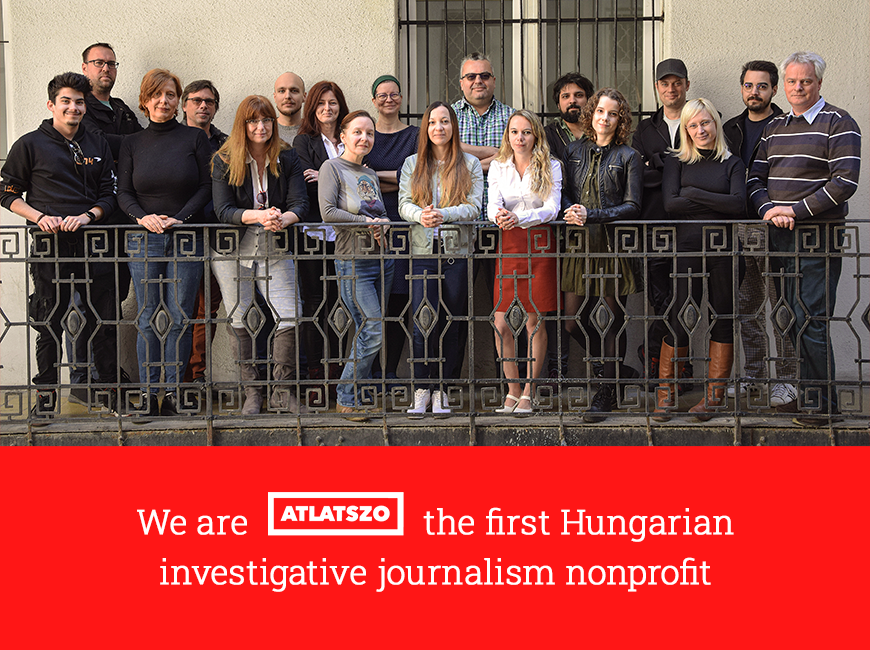 The son of Hungary's central bank chief owns a collection of Porsche 911 Targa cars. The four cars are estimated to be worth 60-70 million Hungarian forints (approximately 187,000-218,000 euros at today's exchange rate). Ádám Matolcsy, the youngest son of György Matolcsy, is a businessman who has made his wealth by winning valuable public tenders.
The picture shows a young woman holding two passports: a "traditional" burgundy one and a green one. The latter is the colour of diplomatic passports.
Atlatszo has therefore asked the Ministry of Foreign Affairs in a FOI request in May to find out whether the passport holder is Ádám Matolcsy, Bálint Somlai or someone else. They did not reply to our questions until 4 July, citing the state of emergency. When they finally answered, it turned out that Ádám Matolcsy holds a diplomatic passport.
According to the Ministry, the son of the President of the Central Bank received the diplomatic passport under Act XII of 1998. 12 (2), which states that "a person who travels abroad on a diplomatic mission on behalf of the President of the Republic, the Prime Minister, the Speaker of Parliament or the Minister responsible for foreign policy, and a person whose passport has been authorised by the Minister responsible for foreign policy on the recommendation of the Minister exercising control (supervision) in an extremely justified case, may also be issued with a diplomatic passport valid only for the duration of his/her travel."
It is not known why exactly Ádám Matolcsy received the valuable document, but he is not the only one to have received a passport from Péter Szijjártó's ministry.
For example, football player Balázs Dzsudák also received the green document. In his case, the explanation was that "Balázs Dzsudzsák is the captain of the Hungarian national football team, and yes, he deserves the diplomatic passport".
But András Lénárd, the owner of Tiltott Csíki beer, and Árpád Habony (Fidesz-allied political strategist) don't have to queue up for the inspection either.
The Hungarian prime minister's enigmatic spin doctor, Arpad Habony has a diplomatic passport – Atlatszo learned recently. The Ministry of Foreign Affairs and Trade confirmed that Habony got a diplomatic passport, it was issued on February 15, 2019, and it was granted to him by minister Peter Szijjártó.
In fact, György Schadl, the president of the Hungarian Chamber of Judicial Officers (MBVK) who recently became known for a corruption scandal case, and his wife also received the green certificate. When asked about this, Gergely Gulyás, the Minister of the Prime Minister's Office, said that he did not know the reason. Later, he clarified, saying that he believes that all chamber leaders have diplomatic passports.
Thousands received diplomatic passports
Between 2010 and 2019, 17,000 people received diplomatic passport in Hungary. According to the Ministry of Foreign Affairs, in July 2020, 2,400 passports were issued to senior state officials and military personnel.
Officially, diplomatic passports are used by high-ranking state officials  (MPs, judges etc.) to travel internationally with more ease. It is also commonly used by diplomats who are stationed overseas. Basically, the holder can cross international borders while bypassing a lot of the typical travel regulations that regular passport holders must follow. Temporary passports are issued to those who travel abroad on behalf of high-ranking state officials and are valid for the duration of the trip.
However, the law gives Peter Szijjártó, who as minister can authorise practically anyone to issue a diplomatic passport.
György Schadl, for example, claimed in his testimony that he was given a diplomatic passport to attend international conferences during the pandemic. But this obviously does not explain why his wife received the document as well. (The interesting thing is that the president of the executive and his wife were on their way to Dubai with these passports and a large amount of cash in their luggage when they were detained at the airport.)
Thriving business, villa, sports cars
Life is all fun and games for 36-year-old Ádám Matolcsy. He bought one of his companies, furniture producer Balaton Bútor Kft., using a loan from NHB Bank.  The business is currently thriving, and he's winning valuable public tenders. Ádám Matolcsy used to be the owner of New Wave Media Kft. as well, the company that published news portal origo.hu. The website was turned into a blatant pro-government propaganda outlet during his ownership.
And if that wasn't enough, he has also received 308 million forints from the Brexit compensation fund, despite a 50 million forint fine for improper accounting of an EU tender. In February, it received 115 million forints in non-repayable funding for technology development from the EU's Operational Programme for Economic Development and Innovation.
There is nothing wrong with that, of course, nor is there anything wrong with the fact that he likes fast sports cars and is willing to spend money on them, nor with living in a villa in Svábhegy, a district in the XII district of Budapest. Although it is somewhat surprising to find out that this villa was bought by the Pallas Athéné Geopolitical Foundation, set up by the Hungarian National Bank, and then sold to a private equity fund called Felis, managed by István Száraz, a fund manager and a friend of Ádám Matolcsy.
Matolcsy Jr. did not deny living in the villa, although he presumably did not want to make a big deal of it. But thanks to his wife, a picture of the home with its unique windows was posted on Instagram, and Ákos Hadházy MEP immediately jumped on the story.
Translated by Zita Szopkó. The original, Hungarian version of this story was written by Zsuzsa Zimre and can be found here.