Corruption scandal of Hungarian deputy minister could cost Fidesz a mandate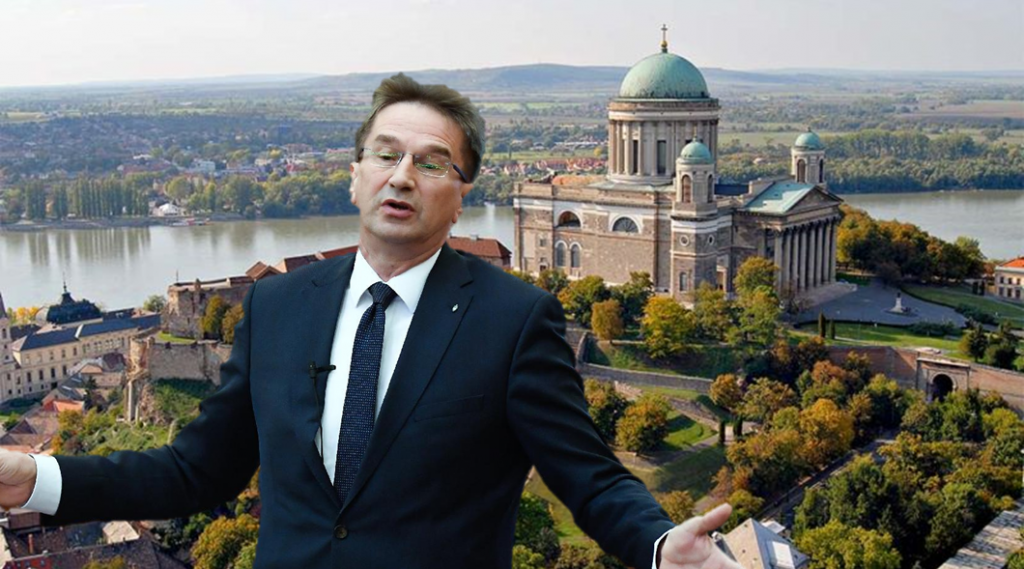 In December, the Prosecutor General's Office accused Pál Völner, State Secretary of the Ministry of Justice and a Fidesz MP, of bribery. The politician subsequently resigned from his post and his parliamentary immunity was suspended. However, Mr Völner remained a member of the Fidesz parliamentary group. Until April. At the end of January, it also became certain that his party would not re-contest him in the Komárom County constituency No 2, which includes Esztergom and Dorog. The district is a battleground, so both the governing parties and the opposition have a chance.
With less than two months until the 3 April Hungarian parliamentary elections, we continue our coverage of constituencies. This time, we focus on the second electoral district of Komárom-Esztergom county, which is interesting not only because of the Völner case mentioned in the introduction, but also because the combined results of the six opposition parties in 2018 clearly exceeded the votes for the ruling party.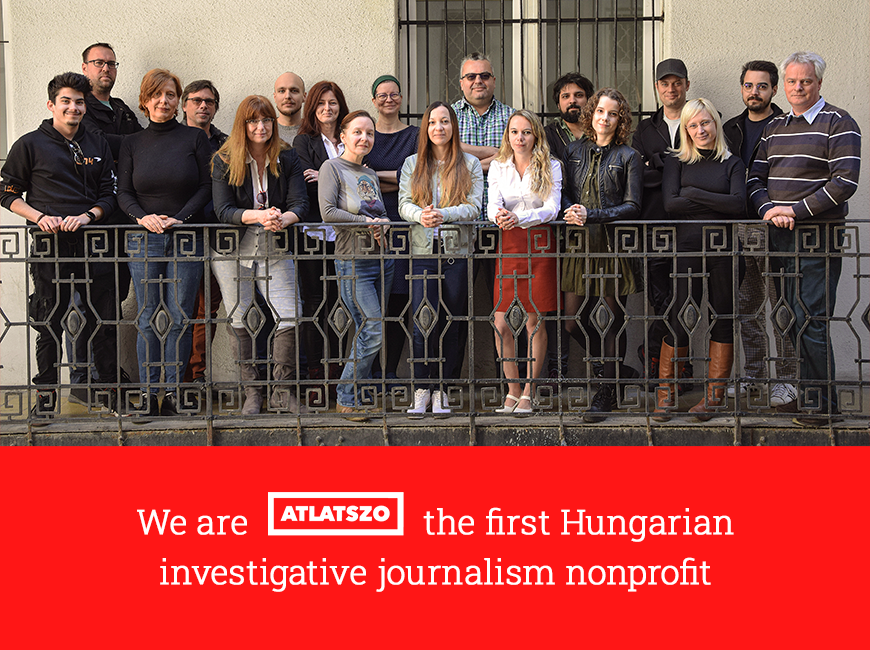 The Hungarian parliamentary elections will be held on April 3, 2022, the currently ruling party (Fidesz-KDNP) led by PM Viktor Orbán is expected to face a six-party opposition coalition that has selected conservative politician Péter Márki-Zay as its joint candidate for prime minister during the opposition primaries held in 2021.  The 199 members of the National Assembly are to be elected by two methods: 106 Members win seats in individual constituencies, and 93 on national lists of candidates.
The current Komárom-Esztergom 2 constituency was made up of three electoral districts when the new electoral system was created after 2010. It includes the former district of Esztergom-Dorog and smaller municipalities from the districts of Komárom and Tata. Dorog was clearly left-wing, while Esztergom was decidedly right-wing. The small villages around Komárom tended to move to the left, while those around Tata moved to the right. This was also reflected in the results of the previous parliamentary elections.
However, in areas once dominated by the MSZP, it was not the left-wing that strengthened, but Jobbik took over the role of the socialist candidate in these areas, but it was still not enough to win the district.
In the 2014 parliamentary elections, Pál Völner received the most votes, nearly 19% ahead of Ágnes Vadai, who stood with the support of five opposition parties (MSZP-EGYÜTT-DK-PM-MLP). Tibor Nunkovics stood for Jobbik, but he won only half as many votes as Völner. In 2018, the first place winner remained unchanged, with Völner Pár again becoming the region's MP with 45.21% of the vote. This time he was followed by Nunkovics (34.31%) and Vadai (11.2%).
However, if the votes cast for all opposition candidates are added together, it can be seen that a common candidate would have had a chance to win. In 2018, the margin was 2,828 votes in favour of the opposition; four years earlier, in 2014, the it similarly around 5% in favour of the opposition. In other words, the figures show that the 2022 election promises to be an exciting one in this electoral district, as the outcome of the race between the opposition candidate and the incumbent Fidesz MP is far from clear.
Five candidates have already entered the competition
So far, we know of four announced candidates for the parliamentary elections on 3 April: the opposition coalition led by Péter Márki-Zay, is running the 2018 Jobbik candidate Tibor Nunkovics, who is deputy leader of the Jobbik parliamentary group, a member of parliament and chairman of a subcommittee of the Parliament's Committee on Sustainable Development. Nunkovics ran unopposed in the autumn opposition primaries in the district.
Fidesz candidate is Gábor Erős, who became a municipal councillor in Esztergom in 2014 and was elected deputy mayor in 2019. Szabad Európa wrote last week that he was listed in 2018 on the National Tax and Customs Administration's list of companies where undeclared employees were found. Besides this, before the 2014 elections, he described himself as a "professional with a degree in his field", but his recent profile lacks any reference to a degree. The next day, he responded by stating that  "It is in the interest of the opposition to create scandals even where there are no scandals. It is no different in my district." He then went on to say that in his 2014 introduction he wrote that he had a degree in his field – the reason being that "the qualification of football referee is certified with a diploma".
In addition to the candidates of Fidesz and the six-party opposition, the district is also home to the Hungarian Two-Tailed Dog Party (MKKP) and Mi Hazánk. The former runs Zoltán Stipits, who was an independent candidate in Esztergom in the 2014 municipal elections.
János Lantos, candidate of the radical right-wing Mi Hazánk, according to his introduction "has a history of about two decades on the national right". Lantos' name was last in the press in the autumn, when he announced that he would press charges because several people had arrived with their children at Pride in Pécs. He has previously been active as a leader of the Hungarist Pax Hungarica Movement and has also been active in the neo-Nazi organisation Strength and Determination.
A fifth candidate, Tamás Greiner, is also standing in the April elections as a candidate for the Normal Life Party, a covid-sceptical movement of pharmacist György Gődény, who who ran four years ago as the leader of another, suspiciously fake party – "fake-parties" are political parties set up to cash in on state support for running in elections.
Previously, Pál Völner, Hungarian deputy minister of justice from Fidesz-KDNP was the district's representative for 12 years. Hehas also served as a commissioner in charge of the Hungarian Chamber of Judicial Officers from 2019. However, his name has recently became well-known for other reasons.
The Völner case
In January last year, the corruption scandal known as the Völner case started with the wiretapping of a corrupt employee of National Tax and Customs Administration. In mid-November, a high-ranking executive of the Hungarian Chamber of Judicial Officers (MBVK) and his wife, who works as an executive, were arrested by police. At the beginning of December, it was also revealed that Pál Völner is facing accusations of accepting bribes. He is suspected of accepting 83 million HUF from György Schadl, the chamber's president on several occasions.
Völner announced his resignation from his position as state secretary on 7 December, leaving with a severance package of nearly HUF 4 million. The Parliament suspended his immunity a week later. In mid-January, 444.hu launched a series of articles based on the 1,700 pages of investigative documents in their possession on the "Schadl-Völner case". These revealed that György Schadl had "helped" many people, including  the Head of Cabinet of the Prime Minister's chief of staff Ádám Nagy, to pass the exams for his law degree, or that Völner and Schadl had been completely open about their business when they talked on the phone.
We managed to speak to a source familiar with the political life of Esztergom, who asked to remain anonymous. According to our local source, Fidesz is more likely to win the electoral district in April. "Gábor Erős is an acceptable candidate. It's a pretty conservative region, there are places where the result could be tighter, but I don't really think there will be a big change."
We also asked what voters think of the corruption scandal of their MP, Pál Völner, and whether it could cause any shift in the vote at all.
"Locally, the optics of big national things are different. Since Pál Völner is a nice, church-going man, many people simpy don't believe what is written about him is true."
As a parallel, the sex scandal of former Győr mayor Zsolt Borkai was mentioned, which caused a big stir in 2019, but the Fidesz candidate still managed to win the municipal elections. In theory, a national corruption case could be even more significant – but it is far from certain that it will change the results at local level, where it really matters on 3 April.
Translated by Zita Szopkó. The original, more detailed Hungarian version of this article was written by Krisztián Szabó, András Hont and Zita Szopkó, and can be found here.
Hungary. What do you know about Hungary? from atlatszo.hu on Vimeo.