Software engineer from Esztergom is behind the aggressive Hungarian fake news site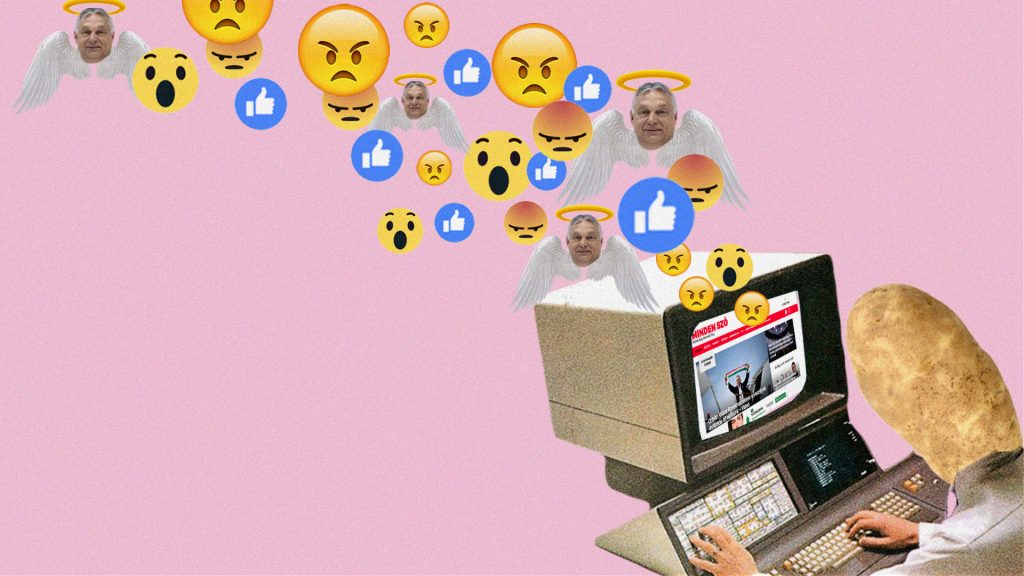 Mindenszo.hu, which calls itself a "politically incorrect blog", is known as a deceptive news site, notable for its unusually angry editorial and opinion pieces, even on the Hungarian internet. We contacted the person whose name is indicated in the website's privacy policy at his Esztergom address. As far as we know, he works as a software engineer in civilian life, and besides Mindenszó, 11 other sites can be linked to him.
There are few quieter, more peaceful areas in Hungary than the southern part of Esztergom's old town. Yet it is here, a few metres from the former city wall, that the man who is associated with Mindenszo.hu, one of the most angry and hysterical news sites on the Hungarian internet, publishes his political opinions and headlines.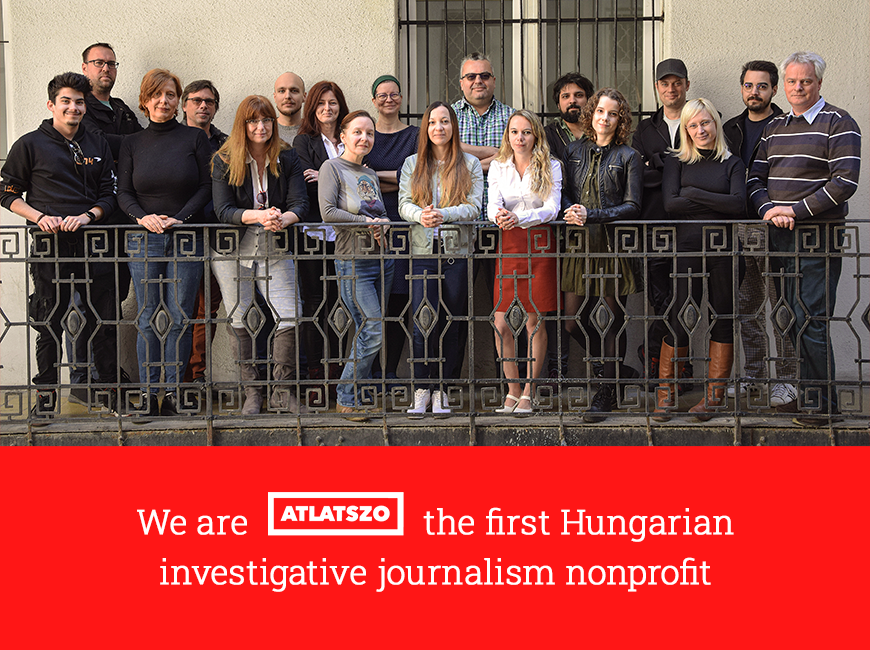 When we were here before Easter, we were looking for László Gerendás. His cousin said he was currently out of town, so we gave him our contact details (name and phone number). We have been waiting for a call ever since. Previously, we tried to interview Gerendas by e-mail and by phone through his sister, but none of our attempts were successful.
Copied stories with aggressive headlines
Urban Legends lists Mindenszó among news sites that publish misleading, politically biased articles. According to them, this type of news site is characterised by the fact that the author only uses information that confirms his or her own position, while facts and context that nuance the original message are often omitted. In addition, the use of judgemental statements and biased headlines is common.
In the last few weeks, an average of 6-10 articles have appeared on the site each day, typically in the morning hours. On 19 April, 10 articles were published, among which only three pieces were of original content. However, these materials are so short that most of them are less than 1000-1500 characters long, which is roughly equivalent to two shorter paragraphs or a longer Facebook post.
Most of the articles are re-published from MTI (Hungarian news agency) or pro-government newspapers. In such cases, the title of the original article is changed to a more attention-grabbing, hysterical one. These are supplemented by short, angry opinion pieces by "mindenszo.hu".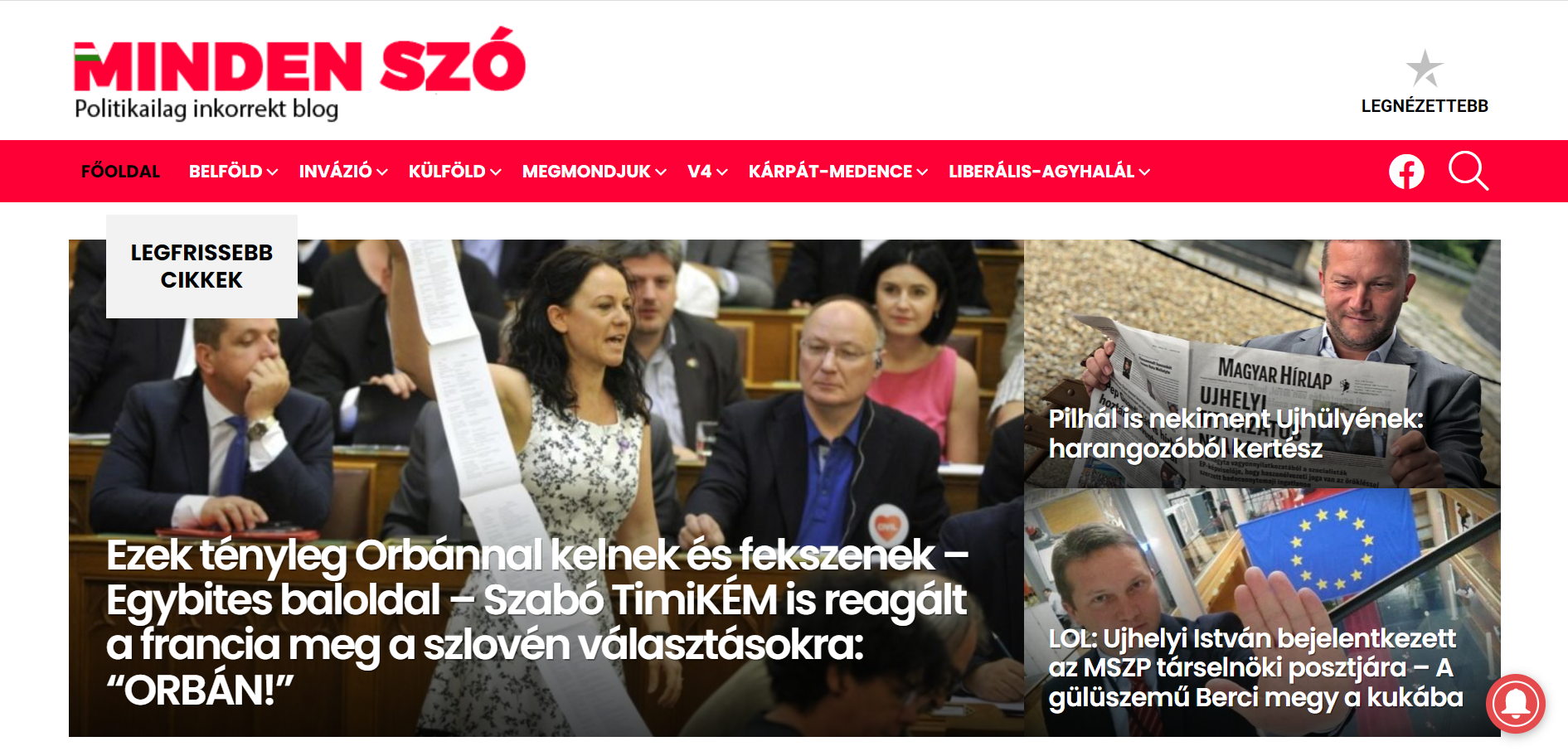 It is not known whether Mindenszo.hu republishes these articles with some kind of permission, or whether it steals them with the most humble simplicity. It is not known whether the news sites concerned have complained of mass copyright infringement. Earlier, Hvg also wrote about the problematic practice of the website: a story published in Magyar Nemzet three years earlier was republished without mentioning that it is not a new story.
In any case, stories with more aggressive titles than the original ones are proliferating on Facebook, as Index pointed out in 2018. Also according to Index, in the 2018 election campaign period, the social impact of the site was comparable to that of such serial news sites as Magyar Idők or the online edition of Magyar Narancs, based on the reactions to Mindenszó's Facebook posts. But Mindenszó has since appeared several times in compilations listing the most Facebook-interactive posts of a given week.
Fake news and hate speech
The site has already been reported for hate speech, and there are examples of specific fake news too. In early March, a story entitled "Index.hu pushes agitprop with brutally fake war propaganda photo" was pubslihed on mindenszo.hu, which tries to prove that the photo of an article on Index about the Russian-Ukrainian war is a "cheap lie".
"Don't fall for the shitty index.hu and its Russophobic, Ukrainian-ass kissing propaganda" – concluded the anonymous author of the article.
In reality, however, with a quick search we can find the original photo, taken by Reuters photographer Viacheslav Ratynskyi on March 1, 2022. The picture was indeed taken in Ukraine: it shows civilians practicing throwing Molotov cocktails in Zhytomyr.
IT and marketing
Mindenszo.hu does not have a serious impressum (only an e-mail is listed there, without the names of the editor in chief, and the authors) and is not listed in the press product register of the National Media and Infocommunications Authority (NMHH). However, the analytical code found in the source code of the site is also found in the source code of 11 other sites, suggesting that they are all linked to the same person.
Among the 11 sites, we also found 4 blogs from 2008. Two of them are about effective search engine marketing on the internet. But you can also read about wine, dieting tips and raising children. Most of these older sites have since been abandoned or closed down by their operators, probably because they did not live up to expectations.
According to an article in Zsúrpubi in 2017, the owner of Mindenszo.hu was then a certain László Gerendás.On Facebook, the cover image of a private group linked to Mindenszo.hu was uploaded from the profile of a person with the same name.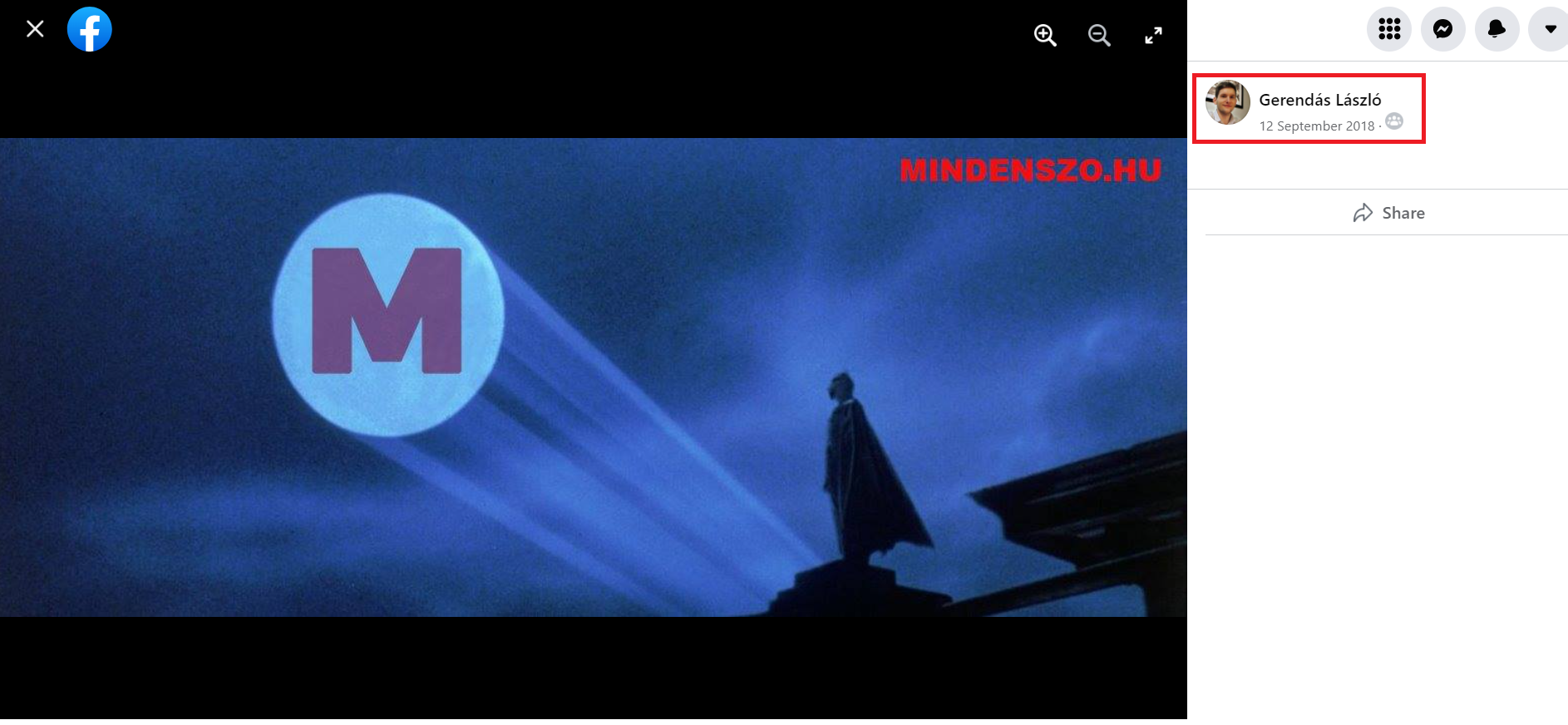 There is not much information available on the Internet about Gerendás: according to his Facebook page, he went to Dobó Katalin Gimnázium in Esztergom. We spoke to a teacher there who informed us that he graduated in 2009, and according to her memories, "He seemed to be a very private boy."
According to his Facebook profile, after high school Gerendás went to Edutus University, to study commerce and marketing. Mindenszó was launched sometime in 2017. In the website's privacy policy László Gerendás is listed as the data controller of Mindenszó. Next to his name there is also an address in Esztergom. This is the address we visited before Easter.
According to another social media profile, László Gerendás has been working full-time as a senior software engineer at the online password management company LastPass since 2020, almost two years ago.
All this leads us to the conclusion that the operator behind Mindenszo.hu tried in vain to produce content on diverse topics with little effort, before anchoring itself at Mindenszo, which (re)publishes political content, and it seems to have succeeded. Mindenszó's Facebook page has a following of nearly 40,000 people. According to Similarweb, the site had 365,000 visitors last month.
A few years ago, the Media Centre at Central European University carried out a study that classified deceptive Hungarian news sites into several categories. For example, there are some websites that do not seem to have the primary goal of generating revenue – such as VilágHelyzete.com and its sister site, Alternatív Hírek. These two fake news sites and the author behind them, who publishes under the pseudonym SBG Buddha, were discussed in detail in our article at the end of March.
Google has decided to remove the Hungarian-language conspiracy theory website, Világ Helyzete due to misleading pro-Kremlin propaganda. But the editor who publishes his articles under the pseudosynonym "SBG Buddha" still controls a media empire.
Mindenszó does not seem to fall into this category. The website is full of Google ads, with up to 4 or 5 ads per article. But it is hard to say whether the operator is really as determinedly pro-government as the content suggests, or whether he has simply decided to do so in the hope of high reach and a secure business.
According to the Media Authority, Minden Szó is not a press product
The name of the site was first mentioned in HVG in 2017, which wrote that the site does not have an impressum. In 2019, Magyar Hang stated that it is neither in the list of press products of the National Media and Infocommunications Authority (NMHH). In response to the newspaper's inquiry, NMHH said that an investigation would be launched.
"A website must meet four criteria: whether it provides an economic service, whether it bears editorial responsibility, whether it has an informational, entertainment or educational purpose and whether it is accessible to the public," the NMHH said. Later, the media authority's investigation (based on a statement sent by the domain's user) found that mindenszo.hu did not qualify as a press product.
The question is what the site operator's argument was and why it was accepted by the NMHH. It is obvious at first glance that the site is a news site and that someone is making a profit from it, so the owner of Mindenszó presumably claimed that no one was doing editorial work on the site, that is, that it was written by one person. This is indicated by the fact that site, which used to be called a "politically incorrect portal", has since consistently referred to itself as a blog.
At the same time, there are many signs that Mindenszó's content is produced by several people, calling themselves an editorial team, and that there is a "Editor-in-Chief" on the team. Opinion articles signed by the "mindenszo.hu editorial team" are regularly published on the site. It is therefore questionable to what extent the Authority's position that Mindenszo.hu does not fall within the scope of the legislation on press products is correct.
Translated by Zita Szopkó. Cover graphic by Flóra Anna Jeney. The original, more detailed Hungarian version of this story was written by Márton Sarkadi Nagy and Zita Szopkó, and can be found here.
Hungary. What do you know about Hungary? from atlatszo.hu on Vimeo.