Former minister, Fidesz MP buys more farmland near newly built hunting lodge – drone video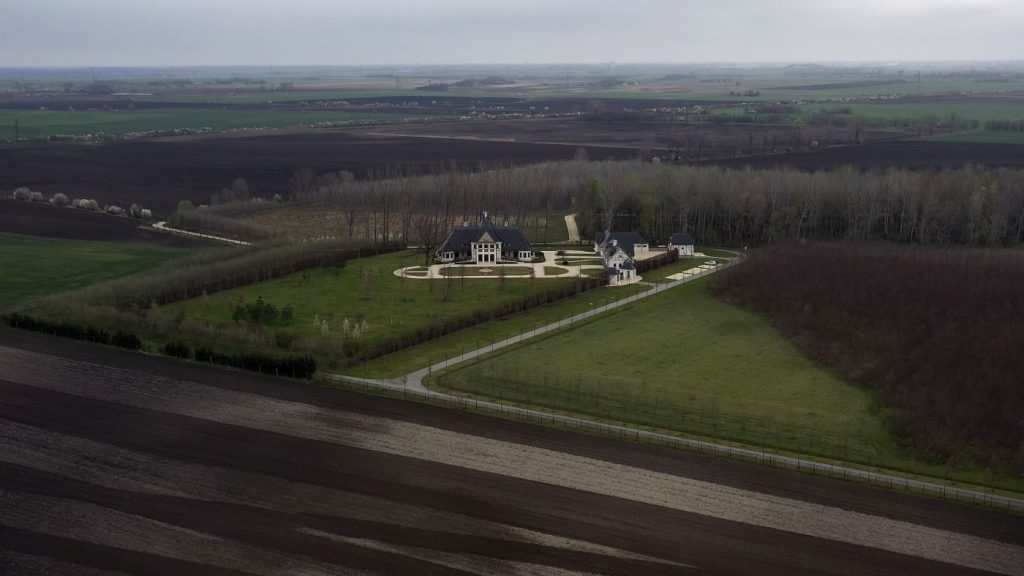 János Lázár, Fidesz MP and Government Commissioner is in the process of acquiring more land for HUF 57 million, next to the hunting lodge partly owned by himself. The politician has applied for a loan from Takarékbank Zrt. for a loan of HUF 45.8 million, which is 90 percent of the purchase price. The municipality of Hódmezővásárhely at the time when it was led by Lázár did business with the ill-reputed company owned by the seller's children. According to Hungarian regulations all land sale plans must be made public before the contracts are concluded.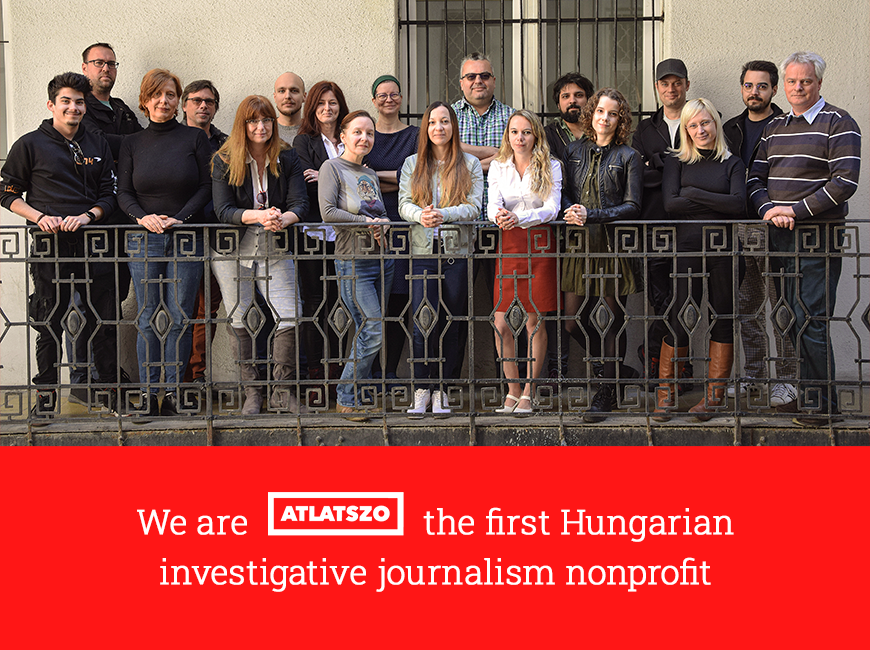 A contract recently sent to Átlátszó by one of our readers informed us about how Orbán's former Cabinet Minister, János Lázár plans to buy land for HUF 57.2 million and that the politician would pay 10 percent from his own resources and the rest would be covered by a loan from Takarékbank Zrt.  in which Viktor Orbán childhood friend has an interest.
Lázár who is also the Government Commissioner responsible for the coordination of tasks performed by the state-owned stables at Mezőhegyes Nemzeti Ménesbirtok és Tangazdaság Inc. and the Commissioner responsible for the "tramtrain" project between Hódmezővásárhely and Szeged. According to János Lázár's declaration of assets in 2020, the Fidesz MP owes HUF 40 million to private individuals, has HUF 12 million in cash and owns 22.92% of the company which built a hunting lodge in Batida.
In addition, he receives HUF 2.6 million as a representative and government commissioner, and HUF 10 million as payment for his land and real estate leases and the subsidies received for them. When we inquired about what Lázár plans to use the extra land for we were told by his press secretary that having come from a family with a background in agriculture he intends to be involved in growing plants and animal husbandry.
We first wrote about the Batida hunting lodge in 2016. In our article at the time, we showed that the hunting society in which Lázár is a member acquired the right to hunt in the largest hunting area of Csongrád county for twenty years. Meanwhile, in Batida, on the outskirts of Hódmezővásárhely  a huge hunting castle was built by a secretive lawyer, Jenő Kulik, connected to Lázár in several ways.
The municipality had amended the local building regulations for the sake of this large-scale investment. Locals then connected the large-scale project with their former mayor, the then leader of the Prime Minister's Office, but Lázár stated at our request that he was aware of the investment only as a neighbour, and that he was not personally involved.
The hunting lodge was built by a company,  Grosswiese Befektetési Zártkörűen Működő Részvénytársaság. In 2017, magyarnarancs.hu reported that the hunting lodge is located on an area of 3,054 square meters, which is completely surrounded by a 1.8-hectare land owned by Lázár's mother. That land became a property of the then minister's mother in the same year that Jenő Kulik bought the area of the hunting lodge.
There are two other plots of land in the vicinity of the buildings that belong to Lázár's mother. János Lázár also has a piece of land that is almost adjacent to the castle, and his two children also own a plot there. These total 40.45 hectares. In 2019: it was revealed that a road previously built by the local government from public funds had been fenced off by the owners of the hunting lodge  partly owned by János Lázár. He now pays a yearly rent of HUF 2.7 for this road.
Újabb földterülettel bővül a Lázár-család birtoka Batidán from atlatszo.hu on Vimeo.
The new pieces of land which are being sold to Lázár János were owned by János Holman. Atlatszo had previously written about how his children's company (Generál Média Kft.) which did business with the municipality of Hódmezővásárhely in 2007, led by János Lázár.  The company bought – from the municipality – a nearly four-thousand-square-foot downtown property with a school building on it, for Lázár's suggestions. Under the much-disputed contract, Generál Média was able to repay the HUF 48.28 million corresponding to the purchase price with 600 million advertising banners placed in five years and some real estate renovations.
The media companies of Endre Holman and János Holman launched Mellesleg.hu in the early 2000s, which also published pornographic content, and then they launched chat forums and social network sites. The Budapest General Prosecutor's Office filed charges in the summer of 2015 against the two brothers because between 2009 and 2011, the two men received a total of more than HUF 1.3 billion in fictitious invoices from two companies, causing a loss of approximately HUF 260 million to the central budget.
The Holman brothers were also connected to Tamás Portik, a well-known figure in Hungary, widely considered to be a leader and member of a criminal organization. One of the brothers, Endre and their company, Generál Média Kft co-owned another company together with Portik's son.
Translated by Gabriella Horn. The original, Hungarian article was written by Eszter Katus and Csaba Segesvári, and can be found here.