Mészáros & family, Huawei and ZTE to profit from Budapest-Belgrade railway reconstruction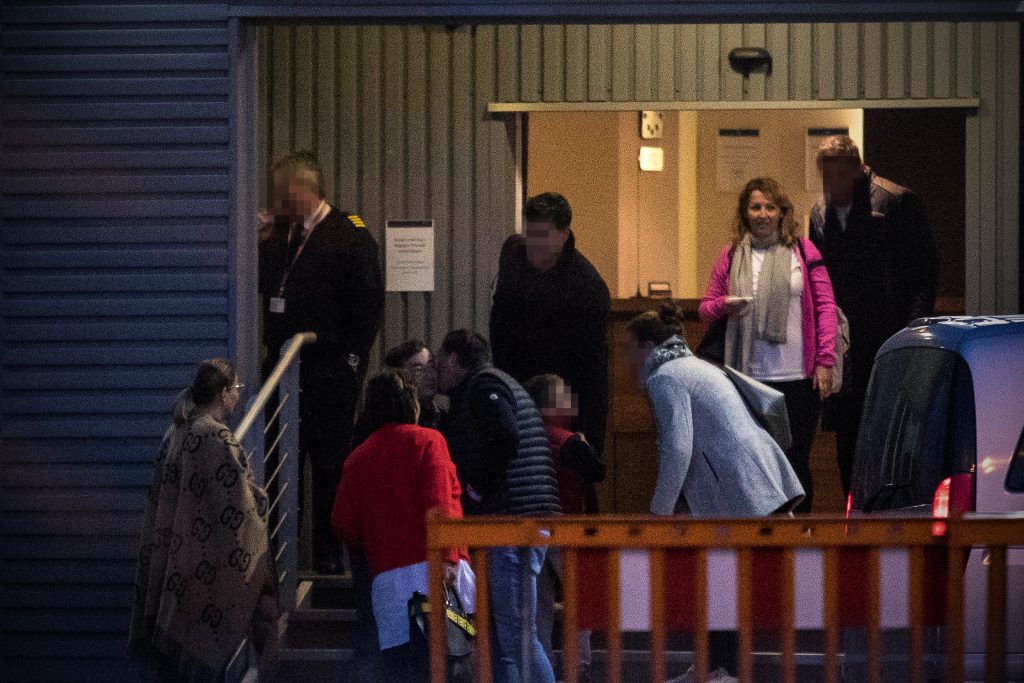 The EU public tenders bulletin has published the list of contractors and subcontractors for the reconstruction of the Hungarian section of the Budapest-Belgrade railway. The job that is worth more than USD 2 billion will be mostly financed by a Chinese loan and be ultimately paid by Hungarian taxpayers. Lőrinc Mészáros and his children are the beneficiaries in Hungary. According to a press release published today, Mészáros's company is expecting to do 50 percent of the job. Huawei is also among the subcontractors.
It has recently been announced that the winner for the job is the CRE Consortium which is made up of China Tiejiuju Engineering & Construction Kft., China Railway Electrification Engineering Group (Hungary) Kft. and RM International Zrt. The contract was signed last month, on May 24.
However, the contract will take effect only if the Hungarian government manages to secure the loan. According to a press release by the ministry of finance, the government of Hungary has already filed the paperwork for the loan application and is now waiting for it to be approved.
The Hungarian partner in the consortium is RM International Zrt., and, according to the Hungarian Opten company database, its CEO is Beatrix Mészáros, daughter of Lőrinc Mészáros. RM International is owned by Mészáros és Mészáros Kft., and R-Kord Kft, both owned by Mészáros.
RM International has most probably been created for the purpose of the Budapest-Belgrade project because it had zero income in 2017. No data is available yet from 2018.
The latest information published in TED, the EU public tenders journal, reveals the subcontractors that will work on the project as well. These include:
R-Kord Kft. and V-Híd Kft., owned by Lőrinc Mészáros
FEJÉR-B.Á.L. Zrt., owned by Mészáros's three children
VASÚTVILL Kft., owned by Mészáros's son-in-law, Zsolt Homlok
Other subcontractors are: FormiConcept Kft.; Kontúr Csoport Kft.; RING Mérnöki Iroda Kft.; TSCP Kft.; Vasútépítők Kft.; MÁV FKG Kft.; Híd-Tám Kft.; VILLFELÉP Bt.; China Railway Design Corporation; China Railway Electrification Engineering Group Co., Ltd.; CARS Engineering Consulting Corporation Limited (Beijing); CRSC International Company Limited; Nokia Shanghai Bell Co., Ltd.; Huawei Technologies Hungary Ltd.; ZTE Hungary Ltd.; China Railway Electric Industries Co., Ltd.; China Railway No. 9 Group Co., Ltd.; Shanghai Civil Engineering Group Hungary Ltd.
Half of the money might go to Mészáros and his family
Opus Global Nyrt., also owned by Mészáros and the majority owner of RM International Zrt published a press release that the contract for the design and the reconstruction of the Hungarian section of the Budapest-Belgrade railway has been signed and that Opus expects 295 billion Hungarian forints revenue from the job.
This is surprising: the amount expected by Opus is more than USD 1 billion at today's exchange rate.
This means the Hungarian companies, controlled by Mészáros and his family, would be doing more than half of the job and taking half of the budget.
However, experts have warned earlier that when China is financing such huge infrastructure projects, they expect 85 percent of the job to go to Chinese contractors and only 15 percent to go to local contractors. One way to avoid this would be to sign a loan agreement with an unusually high interest rate. However, the loan agreement has not been signed yet.
China needs this railway
The proposed railway reconstruction is part of Chinas's Belt & Road Initiative. Beijing already bought the port of Pireus in Greece and needs a railway line to transport goods into the heart of Europe. To this aim they need the Budapest-Belgrade railway line reconstructed.
According to the plans, the railway will be modernized, and the single-track line will be turned into a double-track line. The Budapest-Belgrade railway line is 350 kilometers long, out of which Hungary has 166 kilometers and Serbia has 184 kilometers.
We have written about Chinese-Hungarian trade relations and the Budapest-Belgrade railway's reconstruction extensively here:
Hungarian prime minister Viktor Orban boasts about his good relationship with China and the success that the policy of Eastern Opening brought him. He often responds to criticism from Brussels by mentioning his new rich and illiberal friends who are willing to help him.
Written by Brigitta Csikász and Anita Kőműves
English version by Anita Kőműves. You can read the original, Hungarian-language story here.
Cover image: the Mészáros family is arriving home from a holiday at the Maldives in February 2019. Photo by Dániel Németh. Company information was provided by Opten.hu.