Atlatszo and TI Hungary publish searchable database of corporate taxes going to sports clubs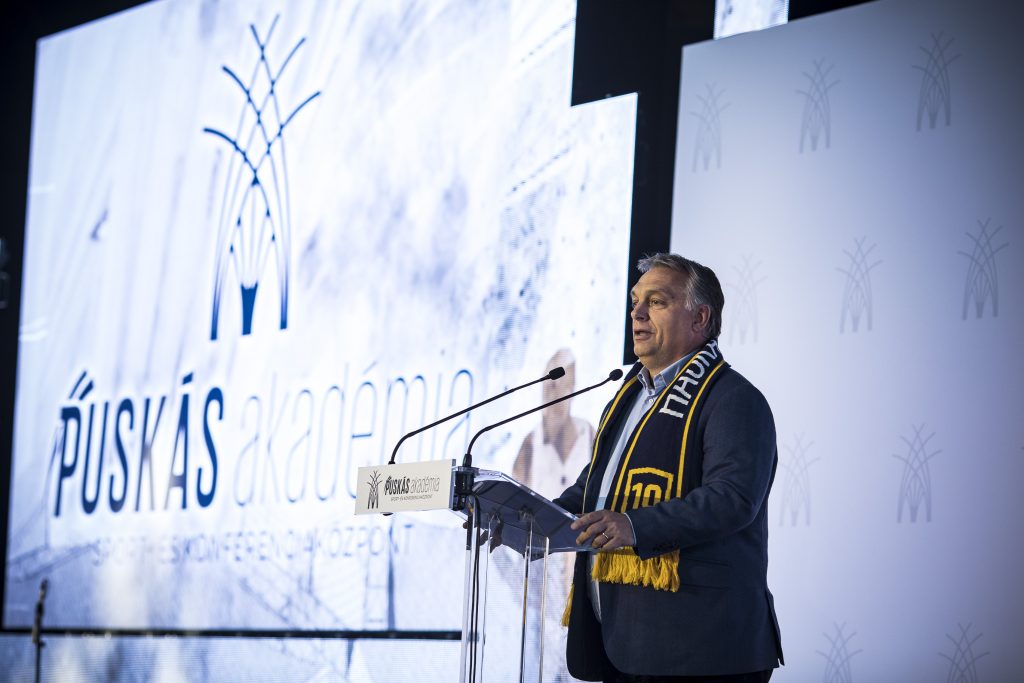 One of the most controversial ideas of the Orban government is the so-called TAO sports support system, introduced in 2011. TAO stands for 'társasági adó' – that is, 'corporate tax.' The system allows corporations to pay a part of their taxes to sports teams instead of paying that money to the state. The money that flows to sports teams has been distributed and spent in a non-transparent way until now. After a lengthy legal battle Transparency International Hungary obtained the documents about how TAO money is flowing to sports clubs. Atlatszo processed that data and now we are releasing it in a searchable format available for anyone.
According to the scheme, corporations can support soccer, ice hockey, handball, basketball and water polo teams. The European Union approved the TAO scheme in 2011 because the Hungarian government convinced Brussels that TAO money is still taxpayer money and thus it would be spent in a transparent way, that all data about the TAO money flowing to sports teams would be public and that the corporate tax given to sports clubs would benefit the junior teams.
None of the above happened: no data was available about the system until now. From media reports it also became clear that the TAO scheme did not only benefit the junior teams: the money was used to build stadiums, kitchens and to buy players from abroad and to cover the salary of professional players.
Moreover, the government for a very long time said that money that goes to sports clubs in this scheme is not taxpayer money, thus rules of transparency do not apply.
However, after a lengthy court battle the highest court of Hungary declared the TAO money flowing to sports clubs was indeed public money, thus data about how it needs to be public.
Transparency International sued the Ministry of Human Resources and the Ministry of Economy for the data about TAO sports support between 2011 and 2016. The highest court of the nation, the Curia, decided in October 2017 that TAO money was supposed to be spent transparently.
However, it was only months after that, at the beginning of 2018 that the Ministry of Human Resources sent the documents to TI. However, the tens of thousands of pages arrived in small installments and in a non-machine-readable format (mainly PDFs of bad quality photocopied documents).
Transparency International asked Atlatszo to help create a readable and searchable database of the TAO data in the fall of 2018.
Using an optical character recognition software, data expert Ádám Szedlák created the database that we are now publishing at the website taokereso.hu.
Egy helyen a látványcsapatsportokba (foci, jégkorong, kézilabda, kosárlabda, vízilabda) öntött közpénzek több évnyi dokumentációja.
You can search the database by company, town, sports type or sports club as well. We created a few buttons for the most popular searches: if you are interested in Felcsút (Orban's home village), OTP (a major Hungarian bank) or Videoton (Orban's favorite soccer team) you only need to push a button on the page.
Once you search for a phrase or push a ready-made search button, you will immediately see how many documents include that phrase and will show you the relevant documents as well, highlighting your search terms. From here you can open and read the full documents and access the original PDFs as well.
From the data, it is clear that most of the TAO money went to soccer clubs, and out of soccer clubs, most of the money flowed to the soccer club in Felcsút – in the village where prime minister Orban grew up.
We gathered which companies gave money to the Felcsút team between 2011 and 2016. You can find the usual suspects on the list – hundreds of millions of Hungarian forints came from Közgép, formerly owned by Lajos Simicska, construction companies Duna Aszfalt owned by László Szíjj, construction companies owned by Lőrinc Mészáros, partly state-owned oil giant Mol, Austrian railway construction company Swietelsky.
But the database holds so much more than data about Felcsút. Journalists, activists and community leaders across the country can search the data and find out who is giving money to the sports clubs in their area.
Written by Katalin Erdélyi
English version by Anita Kőműves. You can read the original, Hungarian language story here.
Cover photo: Viktor Orbán in Felcsút, at the opening ceremony of the sports- and conference center of the Puskás Academy in October 2018. Photo from kormany.hu