Hungary by Atlatszo – Private jet owned by OTP Bank identifies itself as Hungarian governmental aircraft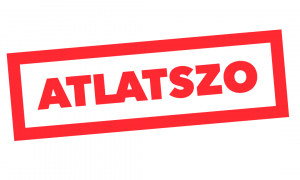 This is what Atlatszo wrote this week: 
Private jet owned by OTP Bank identifies itself as Hungarian governmental aircraft
The prime minister has probably flown aboard Hungarian bank OTP's private jet to soccer matches and official meetings several times. A video posted to Viktor Orban's Facebook page shows his arrival to Berlin onboard this airplane to meet Angela Merkel.
Fidesz-party county clerk awarded EU funds to build a guest house, which fails to attract tourists
Entrepreneurs building countryside guesthouses are eligible to apply for EU funds. Hungary has seen many controversial cases where people close to the ruling Fidesz party applied for such funds and used the EU money to build holiday homes for themselves.
Atlatszo launches data visualization project Atlo
Atlatszo launched its data visualization site, Atlo, which is a platform where we are going to publish content that is not necessarily connected to our anti-corruption, investigative work.
Interactive feature: follow the luxury jet and the yacht used by the Hungarian governing elite
Atlatszo revealed in September that Orban and those close to the government are using a luxury jet and a yacht. We decided to build an online tool where anyone can track the yacht and the jet in real time.
Your reading list about what is going on in Hungary:
Anne Applebaum/The Washington Post: Hungary is thumbing its nose at the U.S. — by following Trump's cues
In Budapest, the Hungarians are undermining the policies of the Trump administration by following its lead. In a recent speech, Secretary of State Mike Pompeo declared that "our mission is to reassert our sovereignty."
Politico: Hungary and Poland say no to LGBTIQ
Hungary and Poland on Thursday torpedoed a joint statement by EU employment and social affairs ministers intended to promote gender equity in the digital era.
Reuters: Hungary's Orban exempts pro-government media group from scrutiny
Hungarian Prime Minister Viktor Orban has exempted a mammoth pro-government media group from scrutiny by the national competition watchdog, according to a decree published late on Wednesday.
Reuters: Hungarians protest against 'slave law' overtime rules
Thousands of Hungarians protested in Budapest on Saturday against a proposed new labor law that allows employers to ask for up to 400 hours of overtime work per year, a move its critics have billed as the "slave law".
The Irish Times: Pro-Orban media giant fuels fears for press freedom in Hungary
Hungarian prime minister Viktor Orban has decreed that the creation of a vast pro-government media conglomerate cannot be challenged by competition authorities, fuelling fresh fears for the country's press freedom and rule of law.
Slate: Things Were Supposed to Be Different in Hungary
I was a professor at CEU, thrilled to work for a university whose mandate was building knowledge and experience that promoted free and open societies.