Hungary by Atlatszo – Turkish businessman favored by Orban gets key role during Erdogan's visit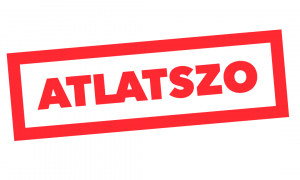 This is what Atlatszo wrote this week:
Adnan Polat's son, Kerim, gets key roles in his father's solar panel business in Hungary
Turkish businessman Adnan Polat has been Viktor Orban's friend since 2005. Since then, Polat has expanded his business empire in Hungary. He also oversees Turkish-Hungarian trade relations and played a key role during the Turkish president's visit in Budapest.
Fidesz MP buys stake in pasta company for third of market price, becomes business partner of tobacco shop owners
Attila Gelencsér, an MP elected in the Kaposvár constituency, has not been particularly successful in the political arena in the past eight years. However, this spring he entered a lucrative pasta business for a remarkably low price. Atlatszo explored the background of the deal.
Atlatszo received €109,000 in microdonations and €71,000 in income tax 1 percents so far in 2018
Atlatszo has been a target of the government-funded propaganda media since we published our stories about the luxury jet used by PM Orban. Pro-government media in 2017 published state-funded advertising worth €172 million – this was the amount of taxpayer money directed to the propaganda media.
This is your reading list about what is going on in Hungary:
The Guardian: Hungary's homeless fear they are Viktor Orbán's next target
Many countries have struggled to deal with the issue of homelessness but Hungary may be the first to put a constitutional ban on living on the streets. From next week, being homeless in Hungary will violate the constitution.
EurActiv: Erdogan gets warm welcome in Hungary
Turkish President Recep Tayyip Erdoğan was given a warm welcome in Hungary Monday (8 October) just weeks after Ankara's strained relations with other EU nations were thrown into sharp relief in a tense visit to Germany.
EurActiv: A silver lining in 'illiberal' Hungary
The looming decision on whether to close the prestigious Central European University, a symbol of the resistance in Hungary, is bringing together the opposition to forge an innovative plan to end the 'Orbánian' state.
Hungary increases its scientific cooperation with NATO
Scientists and other experts from NATO and Hungary discussed future projects of cooperation at the NATO Science for Peace and Security Programme Information Day held in Budapest on 11 October 2018.
Politico: US lawmakers raise concerns about Trump administration's Hungary policy
A group of 22 Democratic members of Congress have raised serious concerns about U.S. policy toward Hungary and why the State Department canceled a planned $700,000 grant to support independent media in that country.
Kathimerini: Hungary's Orban thanks Greece's far-right Golden Dawn for support
Hungarian Prime Minister Viktor Orban wrote a letter on September 14 to two Golden Dawn MEPs, thanking the far-right Greek party for its support during a European Parliament vote backing sanctions against Hungary for rule of law violations.