Hungary by Atlatszo – Police investigating 111 accusations of election fraud by 'fake parties'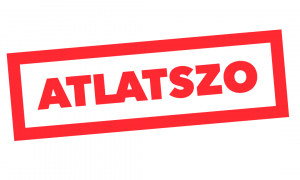 This is what Atlatszo.hu wrote this week:
Opposition politicians suing dozens of government-aligned propaganda outlets for character assassination
Three politicians are suing dozens of media outlets for spreading fake news about them. Their lawyers agree that Hungarian courts are only gradually realizing that making a mistake in a news story is different from deliberately creating and spreading false stories.
Police investigating 111 accusations of election fraud by 'fake parties'
Hungarian police are investigating more than a hundred cases of suspected election fraud by so-called 'fake parties' that were only created to cash in on the state support given to candidates. There is a suspicion that many of them bought voter data and forged signatures.
Your weekend reading list about what is going in Hungary:
BBC: Hungary's first black MP aims to 'destroy prejudice'
Hungary has a reputation for anti-immigration politics, but a young black liberal MP wants to revamp the country's image. Mr Kocsis-Cake has become a talking point because of the strong anti-migrant rhetoric r ratcheted up by members of the governing Fidesz party.
The Wall Street Journal: Smuggling Gang Sentenced to 25 Years Over Migrant Truck Deaths
A Hungarian court found 14 men guilty of accessory to murder in a human-trafficking case that left 71 migrants suffocated in the back of a refrigerated truck in 2015, an incident that stunned Europe and became a factor in reshaping the region's response to the migration crisis.
EuroNews: Hungarian MP proposes law change to make homelessness unconstitutional
Speaking at a press conference on Tuesday, Fidesz MP Istvan Bajkai said homeless people were becoming a "burden" on city-dwellers and were dragging down Budapest's image as Hungary's cultural, economic and political capital.
Kyiv Post: Zerkal: US can help in dialogue between Ukraine and Hungary to lift blocking on NATO site
Deputy Foreign Minister of Ukraine for European Integration Olena Zerkal is convinced that without mediation, in particular, of the U.S., in the dialogue with Hungary, it will be difficult for Ukraine to achieve the lifting of the blockade on the NATO site.
Reuters: Hungary cbanker sees no reason now to deviate from dovish bias
Hungarian central bank rate-setter Gyula Pleschinger said on Thursday he saw no reason for now to deviate from a loose monetary policy bias, adding that the bank still expected to reach its 3 percent inflation target sometime next year.
EuroNews: Hungary and Slovakia back tough stance on migrants
The leaders of Hungary and Slovakia have backed Italy's decision to refuse entry to more than 600 people rescued in the Mediterranean at the weekend. Hungarian Prime Minister Viktor Orban, who is known for his fiercely anti-immigrant rhetoric, welcomed the move.
Bloomberg: Orban-Allied Tycoon Mulls Merger to Supersize Conglomerates
Two Hungarian conglomerates controlled by an ally of PM Orban that were among the world's best-performing stocks last year are looking into a possible merger to attract institutional investors. Opus Global Nyrt. and Konzum Nyrt. are vying to become the biggest investment holding company in Central and Eastern Europe.
[sharedcontent slug="hirdetes-english"]